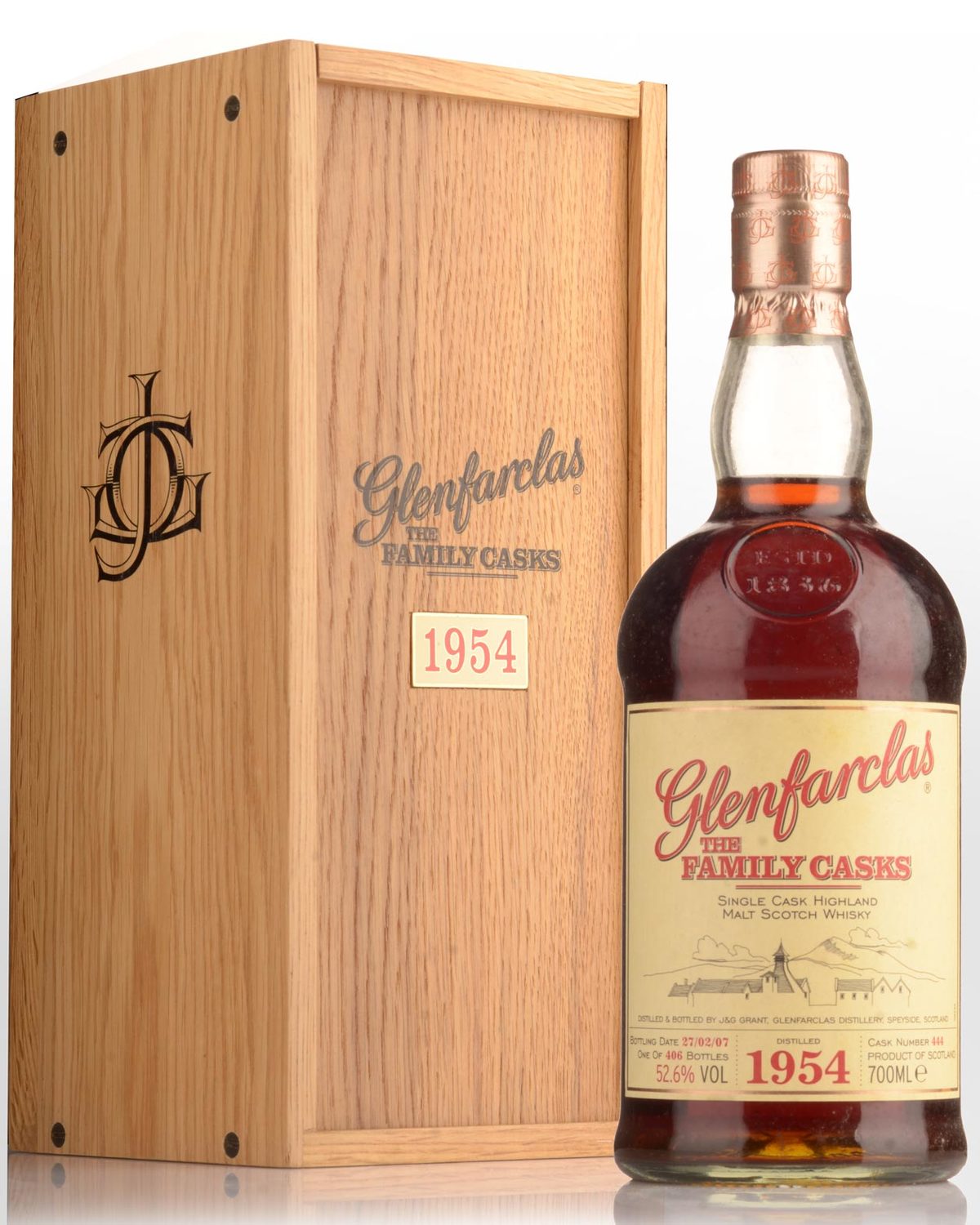 1954 Glenfarclas The Family Casks Cask Strength Single Malt Scotch Whisky (700ml)
Speyside, Highlands,
SCOTLAND
This is the earliest (and oldest) Family Cask bottling we've been able to secure to date. Distilled in 1954 and bottled in 2007 at a remarkable natural strength of 52.6%, it was drawn from cask #444 yielding 406 bottles. Glenfarclas is in the enviable position of having stock in cask from every year from 1952 to the current day and formally launched 'The Family Casks' in Septemeber 2007. Since then, this exclusive collection of 43 vintage dated single cask whiskies has aroused intense interest. As evidenced here, the prices have also been steadily increasing. While George Grant remains emphatic that these are for people who buy and drink whisky he concedes, "Whisky is now deemed as a safe investment. Look at the past 10 years and it outstrips everything – property, oil, you name it." Several vintages are increasingly rare even in the distillery's warehouses and may represent their final stocks.
One bottle only. Minor cellar bloom, otherwise excellent condition.