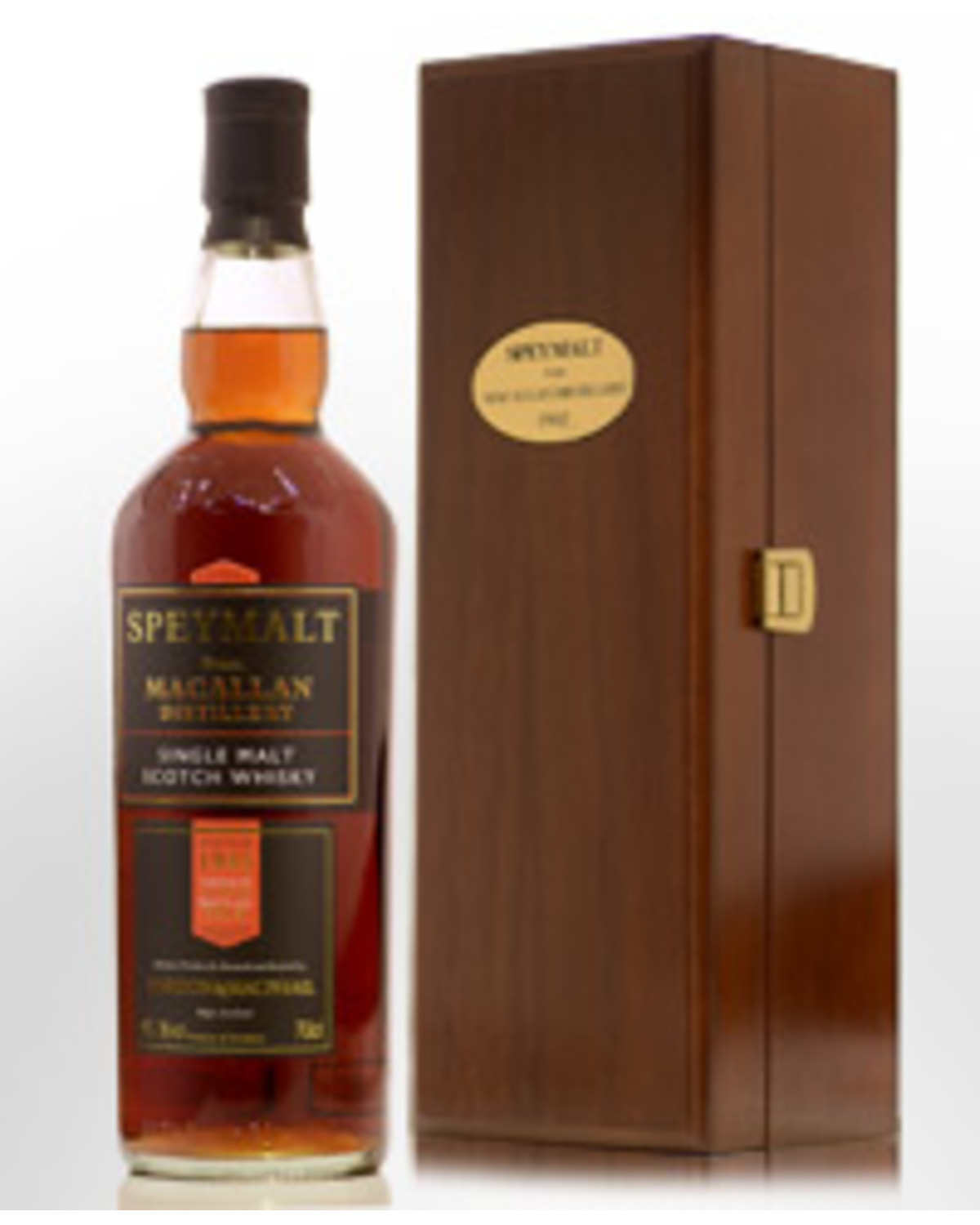 1945 Gordon & Macphail Speymalt Macallan 68 Year Old Cask Strength Single Malt Scotch Whisky (700ml)
Speyside, Highlands,
SCOTLAND
Distilled in 1945 towards the end of World War II (Macallan was one of the few allowed to keep distilling during the war) and bottled in 2013, this extraordinary 68 year old, great grandfather malt is a genuine piece of whisky history. Bottled at cask strength, but reduced to an understandable 45.1% after such extended maturation exclusively in first fill Sherry Hogsheads, some historical perspective helps one appreciate this whisky all the more. Should you be so fortunate to pour a glass, consider that whilst this whisky was beginning its long maturing sleep, Hitler committed suicide and Germany surrendered with May 8 declared V-E Day.
The US dropped atomic bombs on the Japanese cities of Hiroshima and Nagasaki.
The ENIAC (Electronic Numerical Integrator and Calculator), the first all-electronic computer was completed, and Sir Alexander Fleming, Ernst Boris Chain, and Sir Howard Florey were honoured with Nobel Prizes for the discovery of penicillin.
It represents an increasingly rare opportunity to secure a future investment or realise the whisky experience of a lifetime. This bottling from one the greatest conservators of liquid history in Scotland, Gordon & Macphail, comes with the highest provenance.
One bottle only to sell.