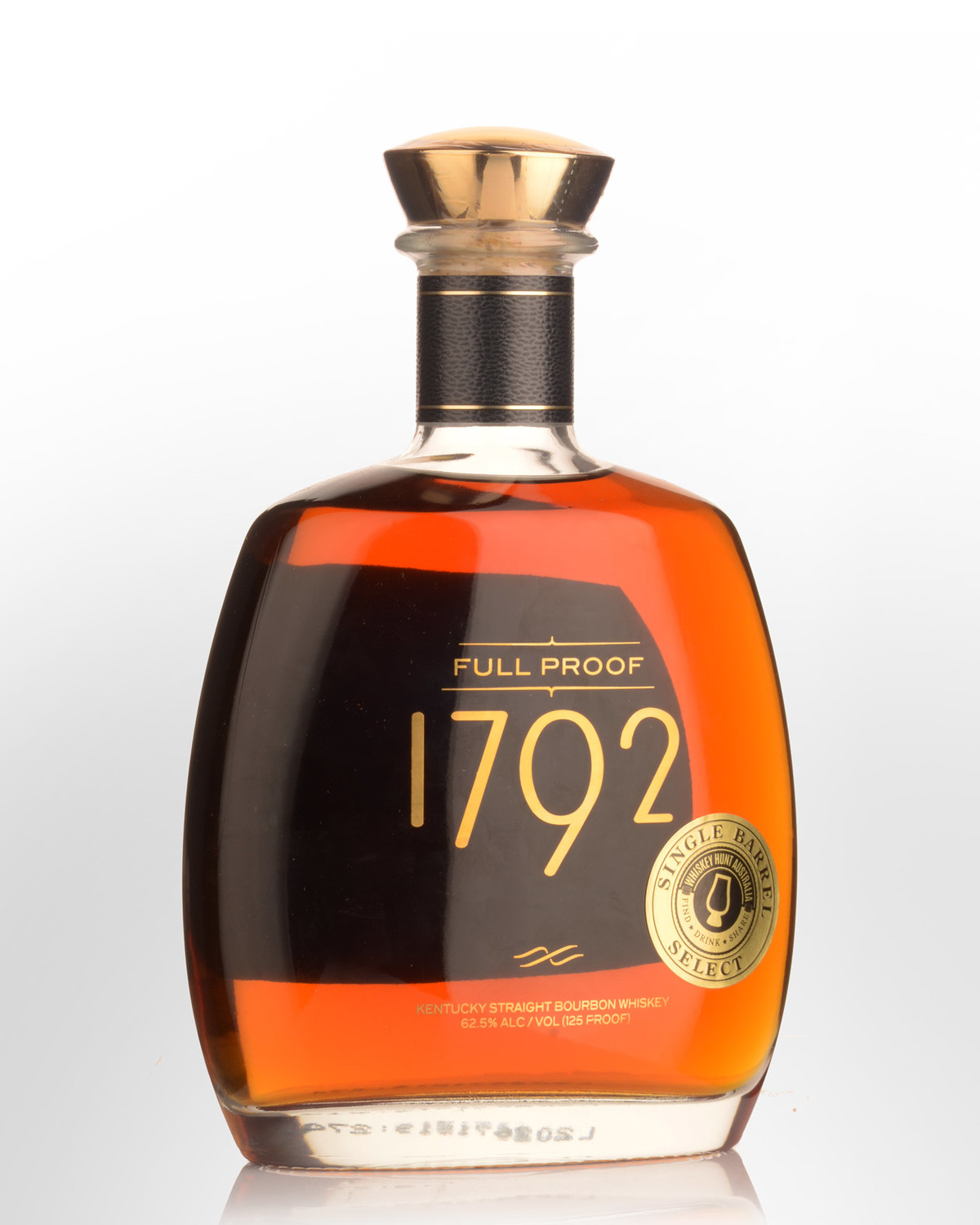 1792 Full Proof Single Barrel Select Cask Strength Bourbon Whiskey (750ml) - Whiskey Hunt Australia 3rd Edition
126 bottles for Whiskey Hunt Australia at an award-winning 125 proof.
Volume #3 in WHA's ongoing Barton series is an eight year old bottled at the same proof as Jim Murray's Whiskey of the Year pick for 2020 (from the same distillery). Barton don't always disclose the mash-bill, but the 1792s are typically "high rye", between 15% and 25%. A generously endowed Bourbon from start to finish, the bouquet sweeps you away: Once past the piquant, spirity whiffs, this is full and richly scented with deep, decadent aromas of sweet oak, Bounty bar, vanilla bean and rock candy, heightened by wisps of rye, liquorice and sprigs of mint. Potent yet beautifully rounded, the melting pot of flavours includes dried peach and banana, 'rock & rye' liqueur, fruit'n'nut chocolate and nougat; the finish bursting with sweet spices and cocoa and showing plenty of energy; Late rye adds a zap of cracked pepper with muddled mint further fine-tuning the balance. An ample whiskey to end a meal (with a cigar, perhaps?), Barrel #5976 resonates long after the first sip and ranks alongside WHA's finest picks to date. 126 bottles for Australia only. 62.5% Alc./Vol. Non-Chill filtered. Selected from Rick: 21 Floor: 6. Distilled: 30-01-13 Bottled: 26-03-2021.