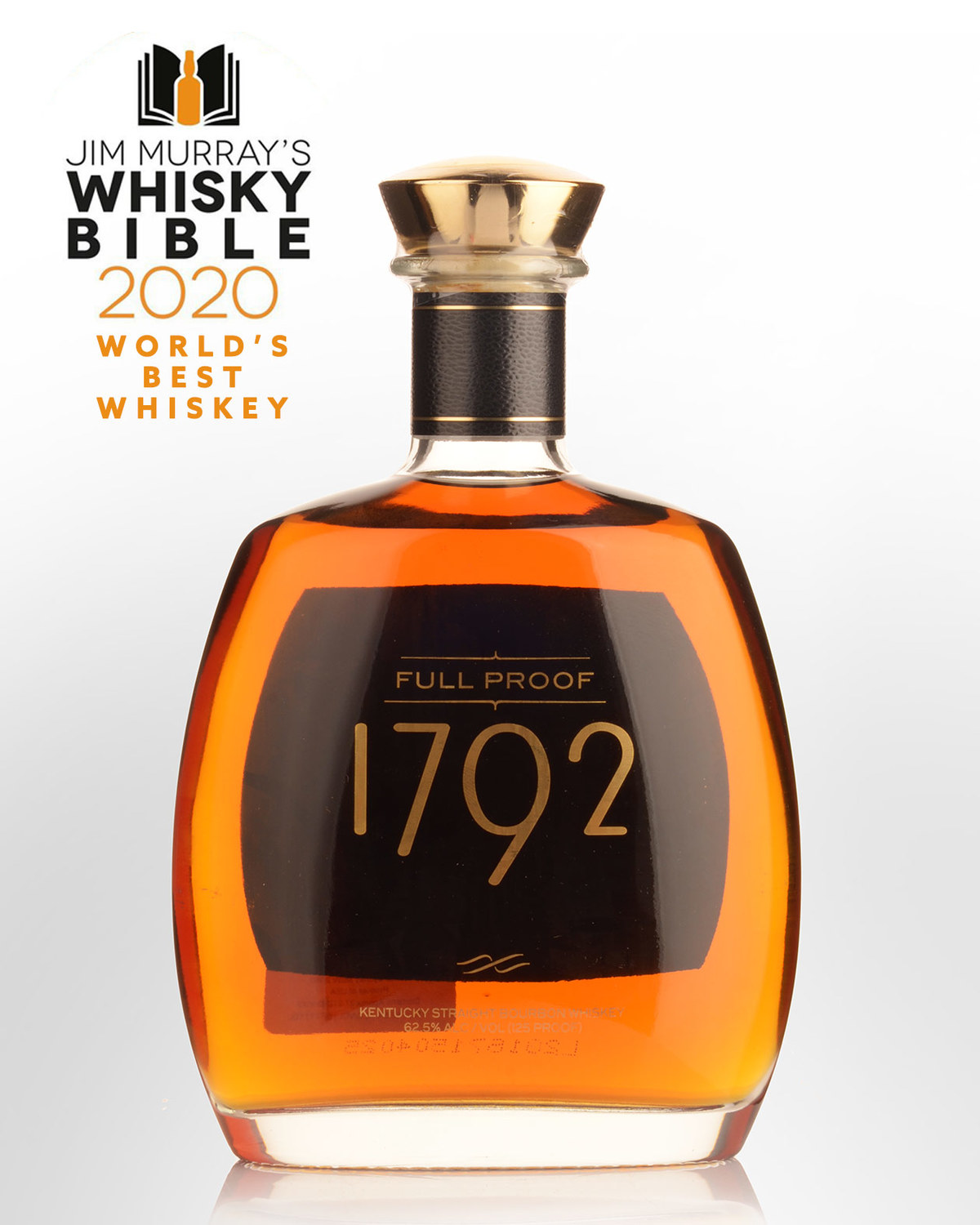 1792 Full Proof Kentucky Straight Bourbon Whiskey (750ml)
Jim Murray's World Whisky of the Year for 2020.
Limited to one bottle per customer.
The full proof, cask strength version of the 1792 bourbon produced at the Barton 1792 distillery in Kentucky has been one of the most sought-after Bourbons of the last few years. Not only awarded World's Best Whisky in Jim Murray's Whisky Bible 2020, the quality was previously affirmed at the World Whisky Awards in 2018 where it was voted World's Best Bourbon.
Scoring an impressive 97.5 points out of 100, Murray applauded the 62.5% ABV expression for being "melodious, mysterious and slightly exotic" with a nose of "near-perfect proportions" and an "unfaltering" finish. He added "For the 1792 Distillery to win World Whisky of the Year is extraordinary because when I first went there some 25 years ago, the then-owners had no interest in high-end whiskey... The oldest they produced was a six-year-old which I thought was one of the most complex on the market but still undercooked. I implored them then to bring out something much older. It is wonderful that my gut instinct of 25 years ago has been vindicated under the ownership of Sazerac, who have turned a potentially great distillery into something truly magnificent."
The whiskey comes non-chill filtered - instead filtered through the lesser plate and frame method to keep the roundness of the spirit.
The Barton distillery, now known as Barton 1792, was established in 1879 and is the oldest fully-operating distillery in Kentucky. The 1792 moniker for their pride and joy bourbon comes from when the Commonwealth of Kentucky joined the union and brought with them their distilling techniques and environment.