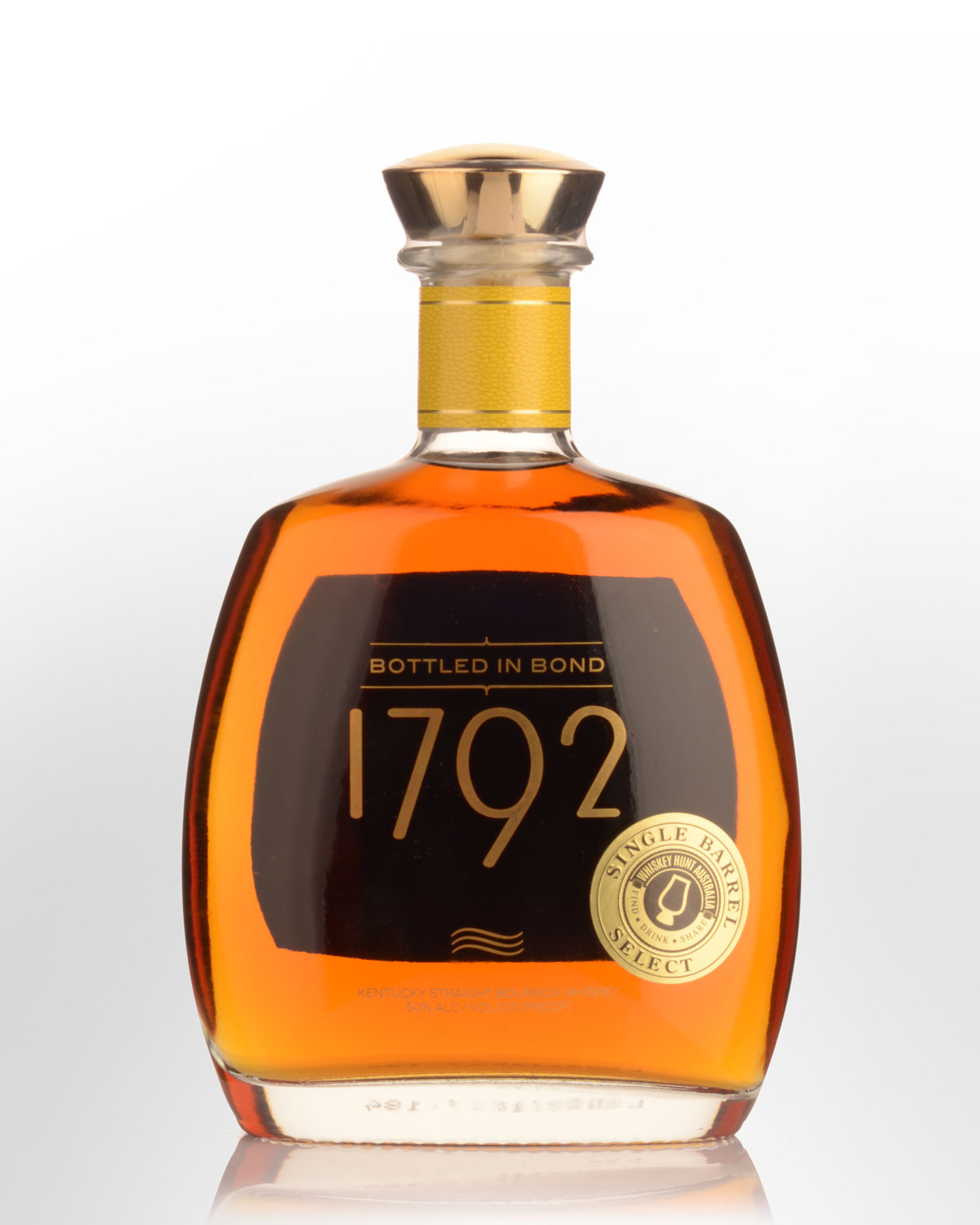 1792 Bottled In Bond Single Barrel Bourbon Whiskey (750ml) - Whiskey Hunt Australia Exclusive
Strictly limited to one bottle per customer.
Due to Covid travel restrictions the WHA team couldn't visit Kentucky last year. Luckily, Barton's Master Distiller, Danny Kahn came to the rescue by picking not one but two alpha barrels. This one's bottled in bond at 7.5 years of age. For those who don't know, the 1897 Bottled-in-Bond Act pretty much revolutionised the quality of American whiskey. To qualify, the whiskey has to be a product of the harvest of a single season, made by one distiller at a single distillery, and aged in a Federal Government-bonded warehouse. The Act was an attempt by the Government to guarantee the spirit's authenticity in response to the widespread adulteration of American whiskey around the late 19th century.
Barton's 1792 'Bottled in Bond' (BIB) was recently awarded Double Gold at the prestigious San Francisco World Spirits Competition, but this is the first time it's been available in Australia. Contrasted against WHA's previous 1792 selection, this comparatively relaxed, mellow middle-ager has a drinkability that belies its proof. It's also a 'fruitier' style of Bourbon; the aromas hint at peach pie, dried banana, apple tart as well more familiar notes of cinnamon, peppermint, cocoa and caramel fudge. Medium to full bodied, it sports a lovely balance of fruit and oak, plus a judicious splash of rye spices. The finish is peppery, with dried coconut, mint sprigs and chewy tannins. The overall impression is of a sleek and controlled Bourbon, its fruity-vanillan oak style bearing a passing resemblance to high quality Armagnac. Already sold out at WHA, we have a fraction of the 216 bottles imported. Given the provenance and very reasonable price, collectors and drinkers should snap this up. 50% Alc./Vol. Distilled Dec 2012. Bottled September 2020.