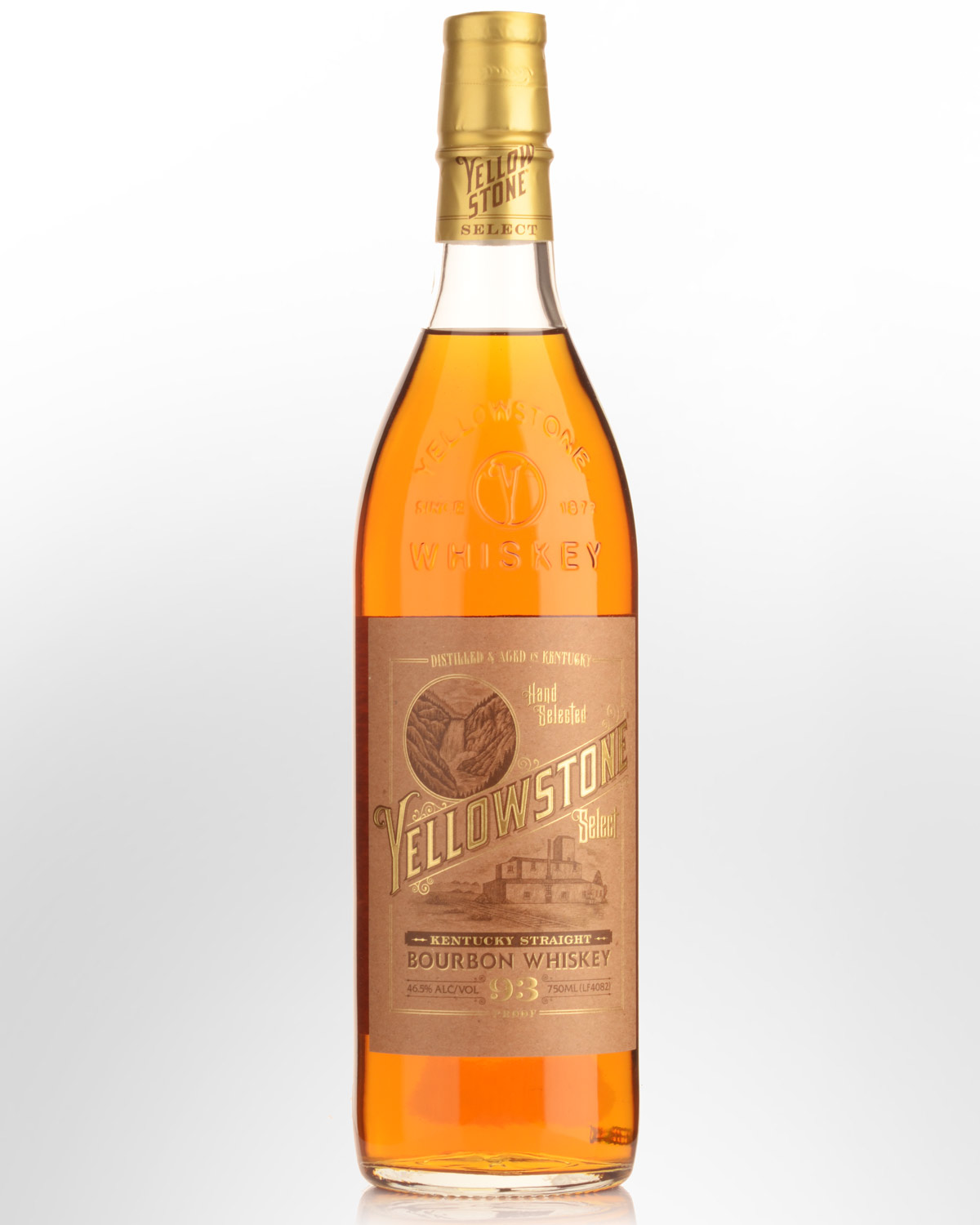 Yellowstone Select Kentucky Straight Bourbon Whiskey (700ml)
J.B. Dant (son of J.W.) teamed up with D.H. Taylor and J.T. Williams to found the Yellowstone Distillery and bottle Yellowstone Bourbon sometime in the 1880s. Glenmore bought the distillery in 1944. It became one of the biggest selling Bourbons in Kentucky during the 1960s. Diageo (formerly UDV) bought Glenmore in the early 1990s and promptly shut it down and sold off the Ezra Brooks and Yellowstone brands. In 1993, it was again sold on to Heaven Hill and later, to David Sherman. In 2006, the David Sherman Company rebranded itself as 'Luxco'. In 2010, Paul and Steve Beam (descendants of both J.W. Dant and the Beam family) founded Limestone Branch Distillery, and in 2015, they partnered with Luxco to bring the Yellowstone brand back to its ancestral origins.
Nature lovers will recognise Yellowstone's namesake - the world's first national park - a curious title given its location some considerable distance west of Kentucky. The label depicts one of the park's famous geysers, 'Old Faithful'.
'Select' is reportedly a blend of 4-7 year old whiskeys, weighing in at a higher proof than the entry level Yellowstone. 46.5% Alc./Vol.
Other reviews... Classically bright and teaming with Demerara but balanced superbly by a sharper kumquat tannin note.... Brilliant corn oils keep the sugars lingering; a good, honest Kentucky bourbon which pulls no punches. Just a little more confident and assertive than the last bottling I found. 92.5 points - Jim Murray's Whisky Bible 2021
....A perfectly fine bourbon that easily blends into the sea of other perfectly fine bourbons available in the marketplace nowadays. Plain and simple, some bourbons are just average. They deliver a decent enough sip that won't blow you away, but won't also make you want to pour it down the drain either. And you know what, there's nothing wrong with that. Not everything produced is going to be an all star pour, and Yellowstone Select happens to fall into this category. What Yellowstone Select offers is a nicely balanced sip, delivering just enough flavors to be enjoyable, but not so much to make you want to go back for a second glass right away. Instead, the bourbon is great for those who enjoy a balanced pour at an easy-to-handle 93 proof. Found at MSRP, the bottle is on the high side, but for the right price, Yellowstone Select is a fine enough pour for those looking to switch things up from their regular go-tos. - breakingbourbon.com
A wee feelin' of unnecessary Americana here, but that's probably just the packaging alright. Colour: light gold. Nose: acacia honey and soft mead, thick ale, dandelions, nougat, muscovado sugar (or galabé, do you know galabé?)… Really very nice and rather not oak-driven this time. Banana cake. Mouth: oh, I like this! Sweet nuts and natural vanilla, then chestnut cake, chestnut liqueur (they make that in Ardèche but last time I heard about it, nobody was drinking it), and honey cake, turon, pistachio-driven white nougat (a sin, really), then some very welcome doughs, breads, pastries, and fermentary experiments. Finish: medium, on honeyed doughs. Comments: I like this one rather a lot. So you say they make this quasi-beauty in Yellowstone National Park alright?
85 points - whiskyfun.com