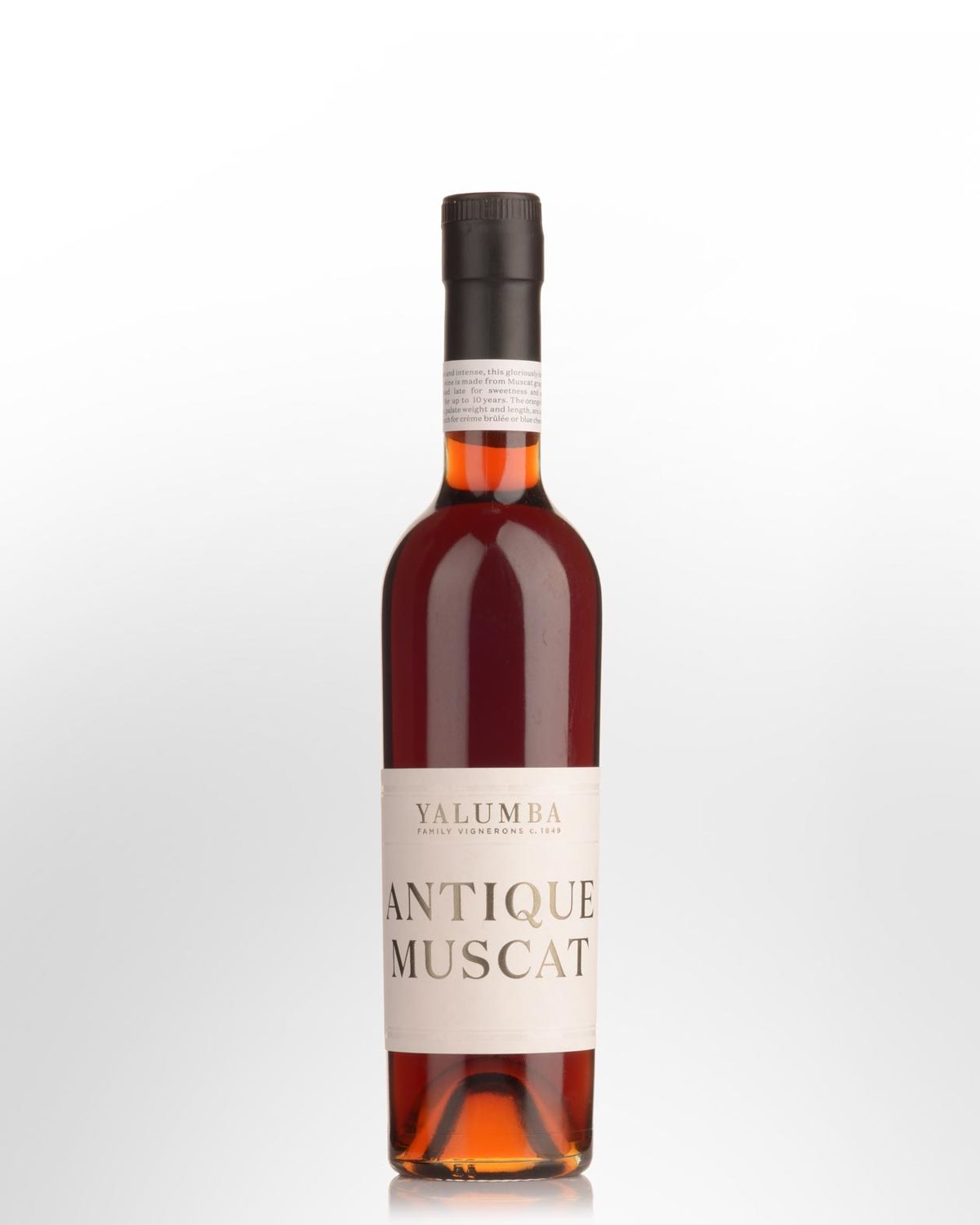 Yalumba Antique Muscat (375ml)
Rutherglen, Victoria,
AUSTRALIA
A while ago, the astute folks at Yalumba realised that Rutherglen produced Australia's best Muscats. Barrels of old Muscat were purchased, further aged and blended. This lost gem has been on the market but off the radar since 2001 when the price was set at $20. Grab a bargain before the price goes up. Deep sienna brown colour, with green olive edges. Wonderful aroma of honey, raisins and fine old brandy. Rich luscious palate. Flavours of raisins, honey and marmalade superbly married to very fine brandy spirit. Clean finish, with exceptionally long aftertaste. (375ml bottle).
Other Reviews...
The non-vintage Museum Reserve Muscat is exotic, full-bodied, rich, and sweet. It spent 7 years in wood, and was bottled from a solera system. This amber-hued, rich, unctuously-textured effort boasts luscious aromas and flavors of marmalade, figs, chocolate, melted caramel, toffee, and prunes. Once again, Australia proves this country is hard to beat when it comes to their fortified after-dinner wines, which still sell for a song.
98 Points
Robert Parker - The Wine Advocate # 161 (Oct 2005)