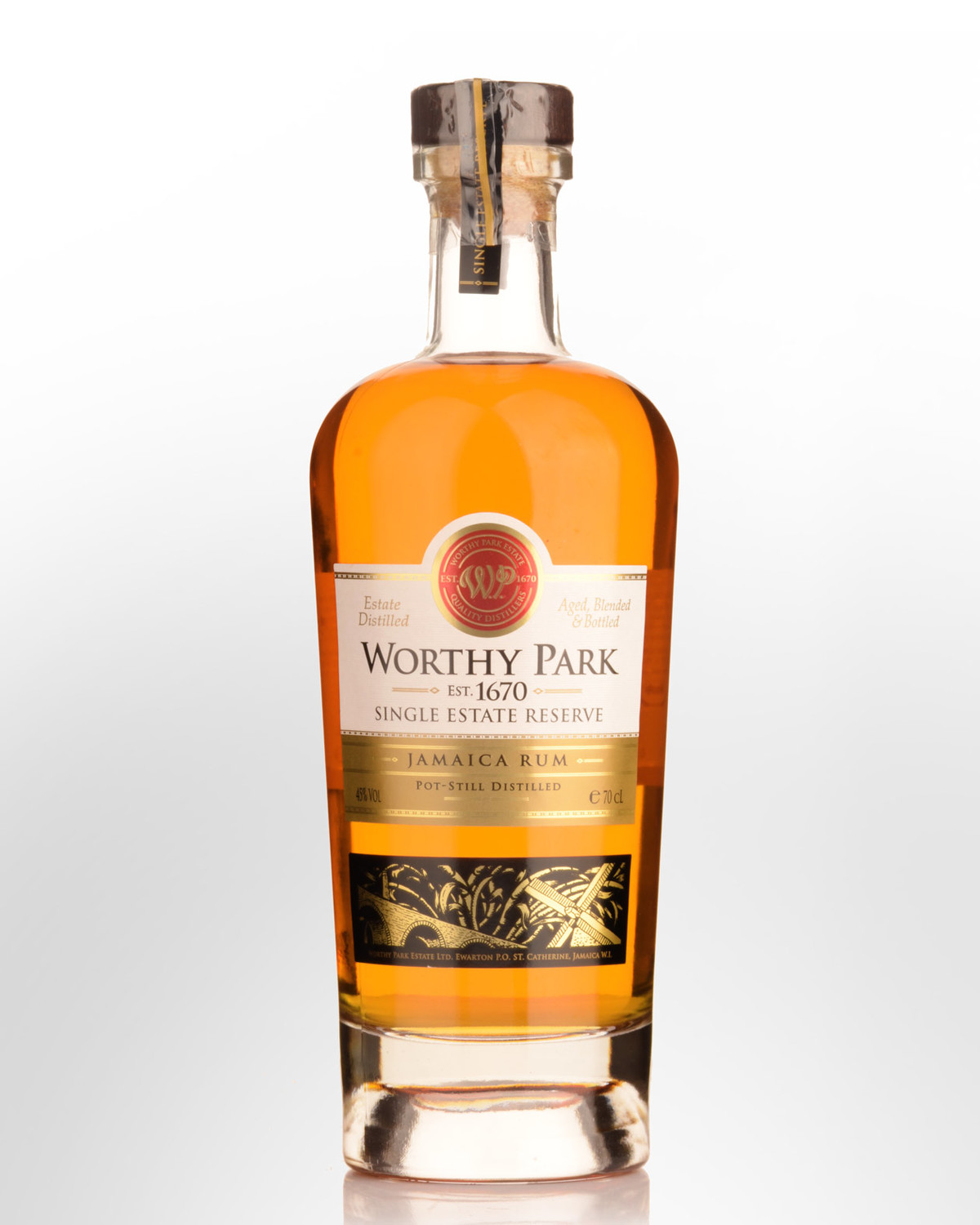 Worthy Park Single Estate Reserve Jamaica Rum (700ml)
JAMAICA
Worthy Park are one of a relatively small number of Caribbean distillers going against the grain of mass marketing and industrial scale production. Consisting of 10,000 acres in St. Catherine planted to more than twenty varietals, it's one of Jamaica's largest sugar cane plantations, yet its modern period of distilling only started in 2005. They were a sugar estate first and remain so to this day. The project started in the 1670s and initially made rum from 1741 up to 1962 when it ceased production due to market over supplies. Gifted by Oliver Cromwell to Lt. Francis Price for his service during the British capture of Jamaica from the Spanish in 1655, the Clarke family has been at the helm since 1918.
Not surprisingly, a small portion of the sugar cane harvest remains dedicated to rum. The Estate utilises three different yeasts for fermentation including an isolated proprietary yeast taken from one of their sugarcane varieties. It means they're able to produce a varying number of marques, each with its own code based on ester count. Combined with a double retort all-copper pot still, Worthy Park boast control of the entire process. The result here is a blend of 100% copper pot-still rums aged from six to ten years in ex-bourbon casks. It promises another high quality all-natural addition to the ever expanding selection of Jamaican rums.
Tasting note:
Deep gold. Nicely weighted aromas waver from plump and borderline buttery to estery and exotic: Expands with pineapple pudding, dried mango and banana bread. Medium sweet, succulent and oily on entry. Mid palate is candied fruit to brown sugar-like, with impressive sweet/dry balance. Finishes super pure, satiny, faintly caney / grassy / funky with warming cinnamon and nutmeg. Light molasses and raw sugar through the aftertaste. An evocative, individual, unadultered style that's a cut above your average gold rum.
45% Alc./Vol.
Other reviews... It's rum brands like these that focus on and are open about every step of the production process that made me lean toward rum. At the same time, it's the narrative-controlling bullshit from the big whisky brands that make me lose faith and interest in the whisky scene. Raw materials don't matter? I guess so, if you're only after efficiency. Downplaying fermentation? Maybe, if you only want to distill as much and as fast as you can, and let the casks "fix" as many weak spots as it can, and then let marketing do the rest. I often hear aged WP being called "whisky-like'... Thus, if one wants to get into Jamaican rum but is scared of the funk, I say that this, along with Appleton, is something a person should pursue. It's not as funky as Hampden, which is, I think, the most beloved and popular Jamaican rum right now. That said, it's quite different from the more easily accessible light rums like Bacardi and Havana Club. - malt-review.com
Notes from the producers... A natural, light amber color; the nose is punchy with upfront aromas of light tobacco and toasted oak with spicy fruit – raisins and plums. With time light notes of vanilla become evident. On the mouth luscious and tropical fruits with a soft, buttery and almost creamy texture. Dry a slightly bitter, soft tannins are rounded out by toasted oak and nutmeg. A hint of black pepper finished off with a touch of ginger as it lingers with it's soft, dry finish.