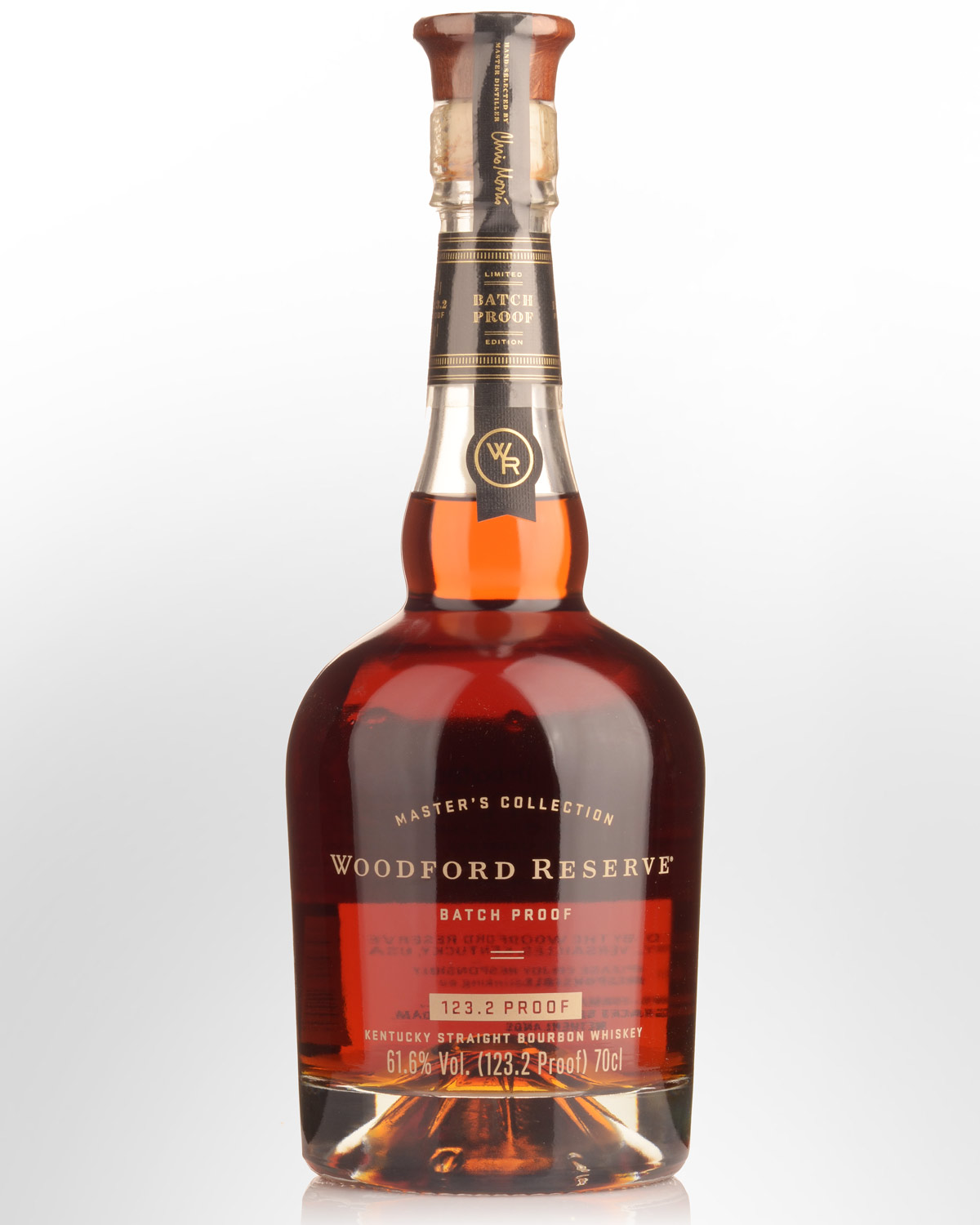 Nick's Import

Limit One per customer
Woodford Reserve Master's Collection Batch Proof 2019 Release 123.2 Proof (61.6%) Bourbon Whiskey (700ml)
#6 in Whisky Advocate's Top 20 Whiskies for 2019 and the 'missing link' in the Woodford Batch Proof Series. First & Final shipment.
Highly allocated in the USA, this will be remembered as one of the more sought-after high end Bourbon discoveries for the year. We say 'discoveries' because at the time of writing, the latest Batch Proof release was March 2021 (the inaugural release was 2018). A 2022 edition is imminent. But uncovering back vintages is a bit like digging for gold. If you had your pick over any in the Batch Proof series to date, it's got to be the 2019 - It was the batch named #6 in Whisky Advocate's Top 20 Whiskies for 2019. Given the number of submissions the magazine reviews annually, including comprehensive coverage of the North American scene, that's a significant achievement. The whiskey was snapped up in the US, fast. To our knowledge, Brown-Forman's Australian allocations were completely neglected, so this will be the 'missing link' in many collections. Now selling for up to US$400 on the secondary market, Bourbon speculators who are quick on the draw will hit instant pay dirt.
For drinkers, if you enjoy the entry-level Woodfords but are new to the Batch Proof series, the mash bill (72% corn, 18% rye, and 10% malted barley) is the same as the standard 90.4 proof Reserve bottlings. As are the barrels, only they're batched and bottled at natural strength rather than being proofed down. Uncut and unfiltered at 61.6%, the 2019 release is a massive step up from Woodford's more generic lines, so it's going to be a shift in flavour. Says Assistant Master Distiller, Elizabeth McCall, "Whenever I taste Woodford Reserve straight out of the barrel it's always going to be bigger on your spice notes. The sweet aromatics are going to be your rich chocolates and some of those caramels coming through nicely and then your fruit notes are going to be very prominent and then the water is what brings out some of those floral and more delicate taste notes."
As one of the last major high proof holdouts, Master Distiller Chris Morris explains the rationale for finally entering the cask strength market: "Most people do not get to experience the intensity of the aromas and the smoothness of the whiskey at a higher proof point. With this innovative release, whiskey lovers will have the chance to taste Woodford Reserve the way the masters taste it." First and final shipment. Limited to one bottle per customer.
Other reviews... Known for pushing boundaries, the Woodford Reserve Master's Collection series has been a mixed bag over the years. With Batch Proof, Woodford literally plays to its strength. This bourbon takes the same mashbill, flavor profile, and beautiful blending that makes up the standard 90.4-proof Woodford Reserve, and ups the intensity to 123.2 proof, uncut and unfiltered. "Batch Proof" is Woodford's answer to other distilleries' single-barrel products. Now an annual spring release, Batch Proof doubles down on what Woodford does best, upping the banana pudding, dark spice, and toasty oak notes to decadent new heights. 94 points - Jeffery Lindenmuth, whiskyadvocate.com