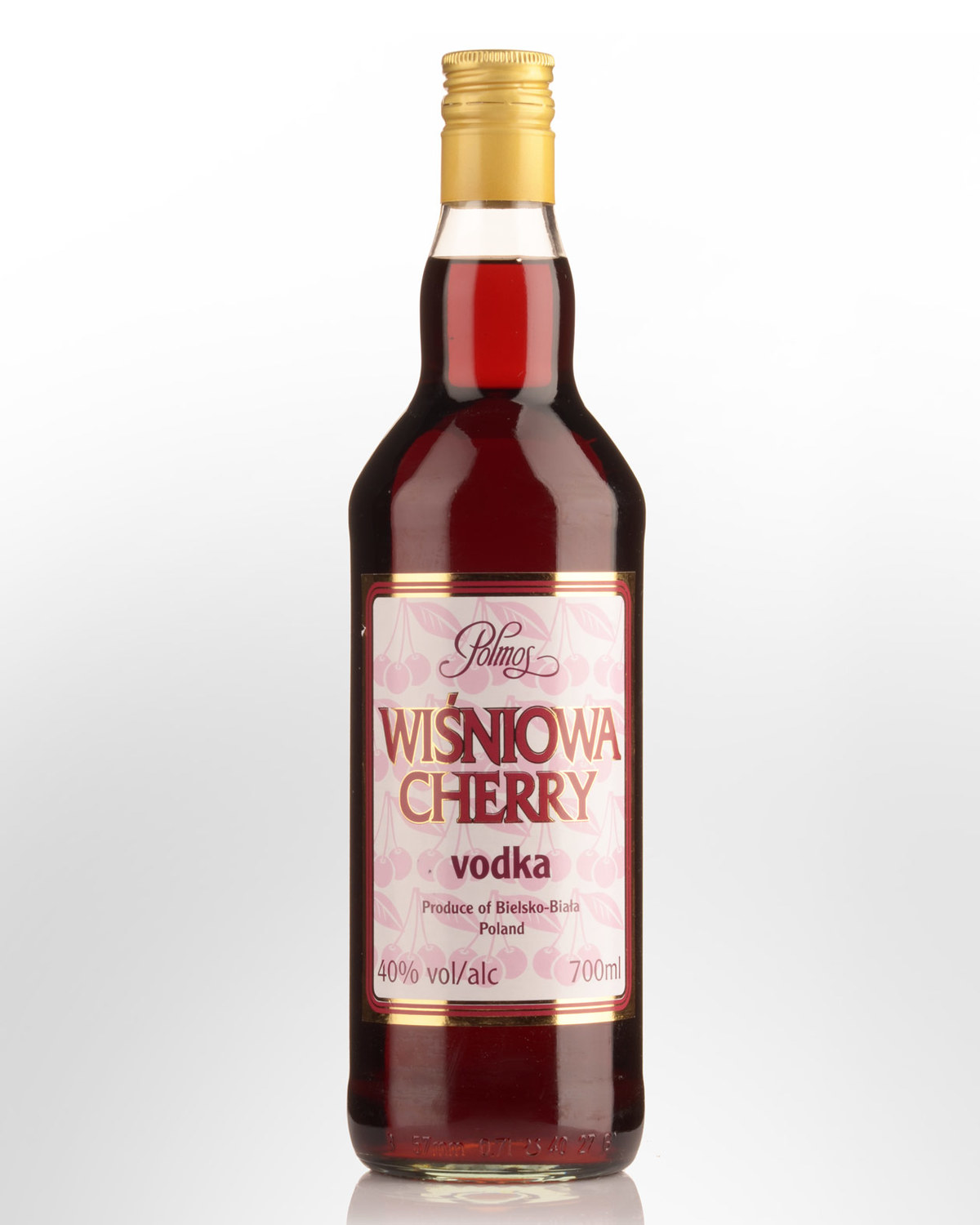 Wisniówa Cherry Flavoured Vodka (700ml)
POLAND
Specialty flavoured vodkas have become increasingly fashionable over the last decade, despite the fact that in most parts of Europe the tradition of flavouring vodkas has been practised for centuries.
This is delicious cherry vodka successfully preserves the fresh cherry fruit, the natural aroma, taste and colour of the cherry. Semi-sweet, it is best consumed neat, or as a cocktail ingredient and is also used as a dessert ingredient. (Traditionally such vodkas are drunk with dessert in Poland, and it's very easy to see why). For those who are partial to cherry brandies and similar drinks, Wisniówa Cherry Vodka will also be appreciated.
Tasting notes: Deep burnished copper colour. Semi sweet bouquet of cherry glace and marzipan is a little shy. Soft, viscous entry. Cherry glace and marzipan repeat at mid palate. Very gently warming spirit backbone adds depth. Creamy texture. Finishes slightly drier with a subtle cherry ripe confectionary fade. 40%Alc./Vol.
 Click here to learn more about Vodka.