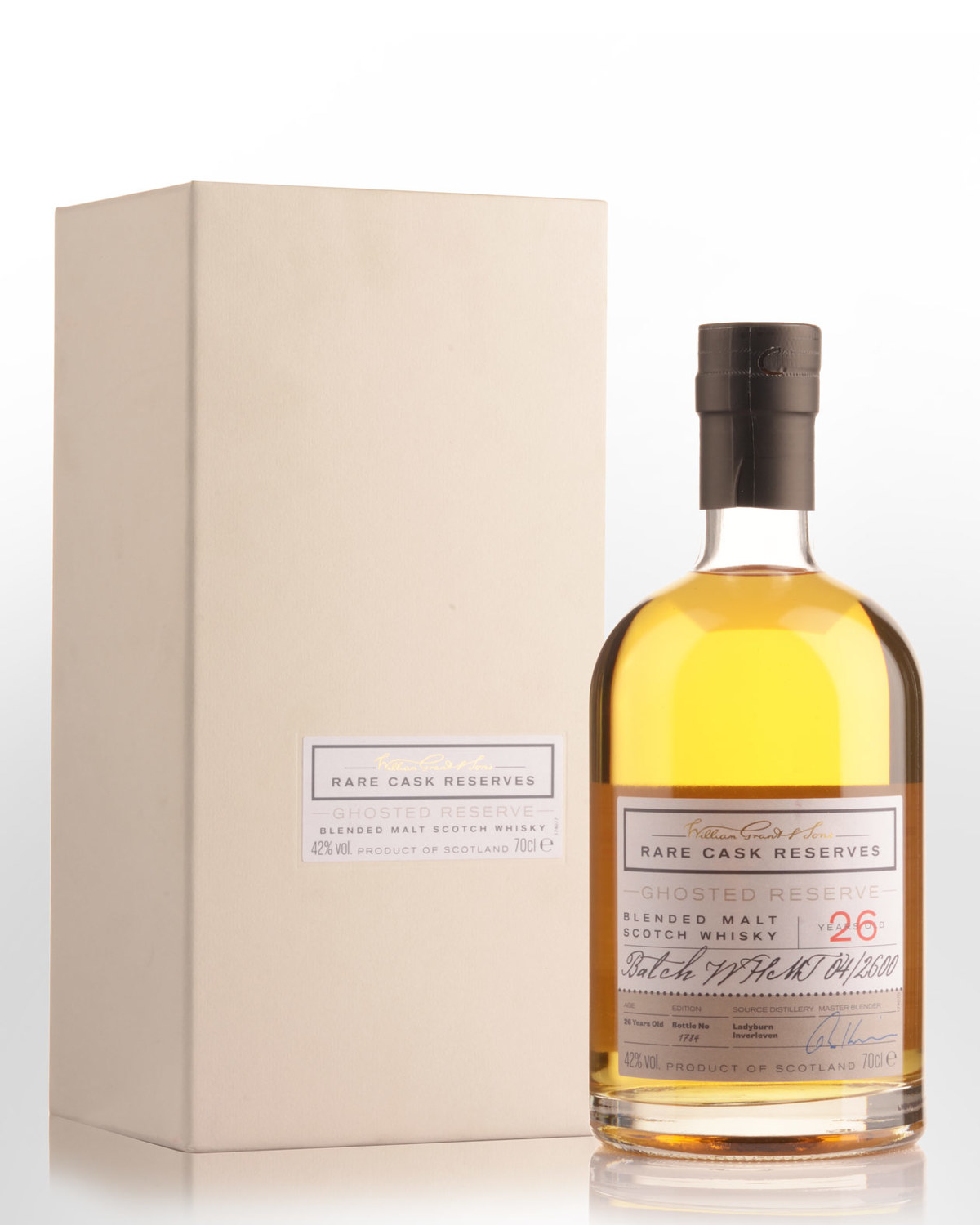 William Grant & Sons Rare Cask Reserves Ghosted Reserve Ladyburn/Inverleven 26 Year Old Blended Malt Scotch Whisky (700ml)
William Grant & Sons is Scotland's third largest producer of Scotch whisky with market share around 10% after Diageo (34.4%), and Pernod Ricard. Apart from the familiar blended whisky that's marketed globally and easily identified in its three sided bottle, the company also owns big name brands like Glenfiddich, Balvenie and Hendricks gin. They're now offering whisky lovers the opportunity to taste some of their most prized whisky stocks as part of its new Rare Cask Reserves program. Described as a "concept, rather than a brand", the collection showcases old malt and grain whiskies from existing and closed distilleries (not necessarily owned by the company) that have become a part of Grant's private collection over time. In addition to these, Grant's are releasing a series of "ghosted vattings", in this case using malt whisky sourced from distilleries no longer operational.
The first release is a 26-year-old, 42% abv vatting of malt whisky from Ladyburn, a distillery on the site of Girvan that closed in 1974, and Inverleven, which operated from 1938-1991. Just 6,000 bottles are on offer. William Grant estimates it has "four to six years' worth of stock" for the ghosted vattings range, which it acquired from "struggling" distilleries in the 1980s, so keep an eye out for some genuine collectables here. No tasting notes available.