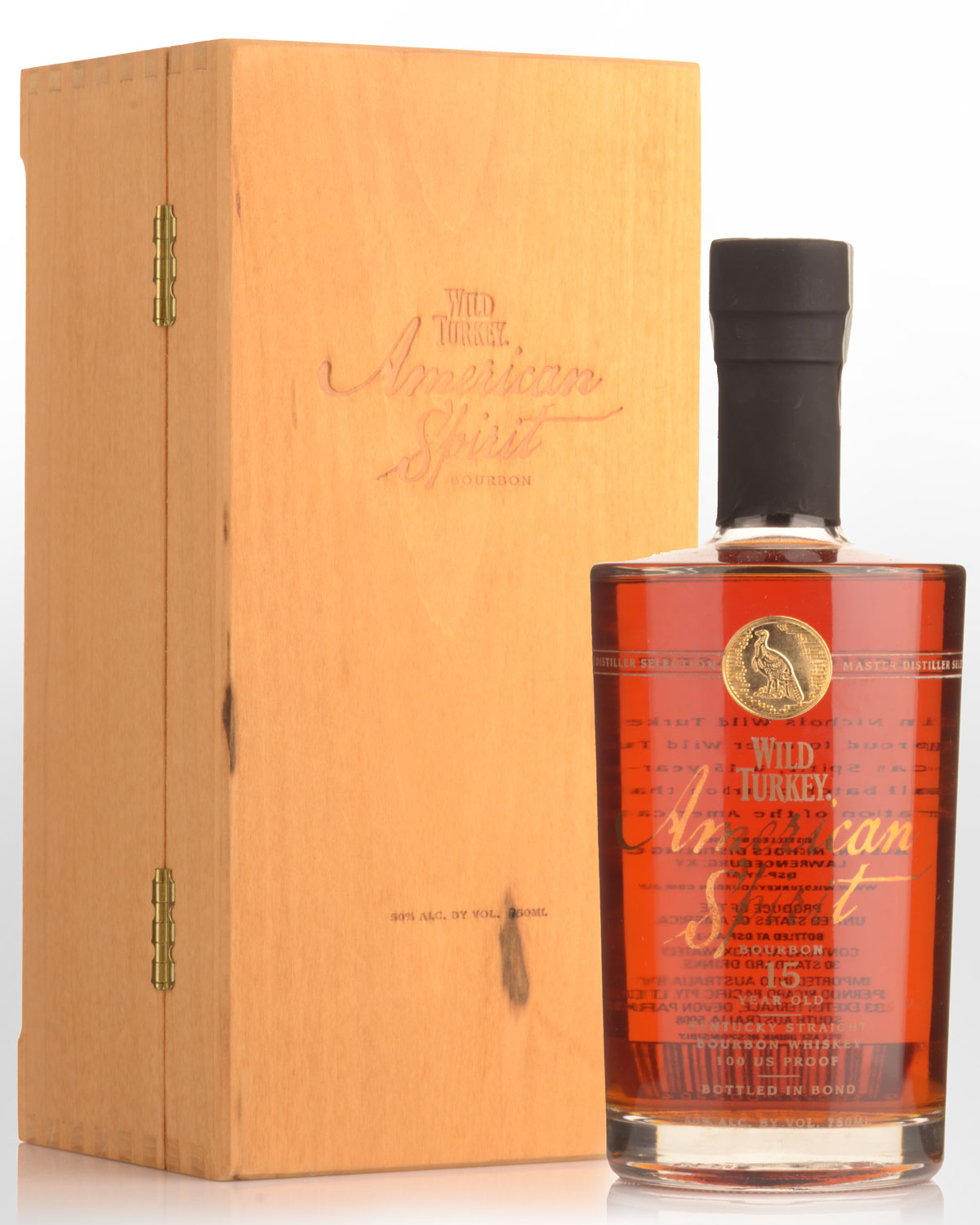 Wild Turkey American Spirit 15 Year Old Bourbon Whiskey (750ml)
Lawrenceburg, Kentucky,
UNITED STATES
Note: Box has come from a private collection and as such has some minor scuffing/scratches/handling marks. This one in particular has three white spots on the right side panel. Actual product pictured.
In September 2007, the Austin Nichols Wild Turkey distillery released Wild Turkey American Spirit, a 15 year old Bourbon that harkens back to the early days of the United States - a nod to those early devotees of real "Straight Whiskey" and to the young country that provided them with the opportunity to hone their craft. "The name 'American Spirit' seemed to suggest itself," adds Eddie Russell, the Wild Turkey distiller who invented this bourbon with his father, master distiller Jimmy Russell. "Bourbon is a true American innovation, recognized by the U.S. Congress, and embodies the character and determination of our forefathers. We at Wild Turkey Bourbon hope to continue to represent those American values as our products are enjoyed around the globe."


'Only 6000 bottles available for the Australian Market.'


A collectors must. Designated as a 'Bonded' whiskey and limited to a production of 24,000 bottles, Wild Turkey's American Spirit is beautifully presented with a wood topped cork and gold leaf appliqué to emphasize the unique design. In keeping with past limited edition products a commemorative "coin" is also affixed to every bottle. Packaged in a wooden presentation box. 50% Alc./Vol.