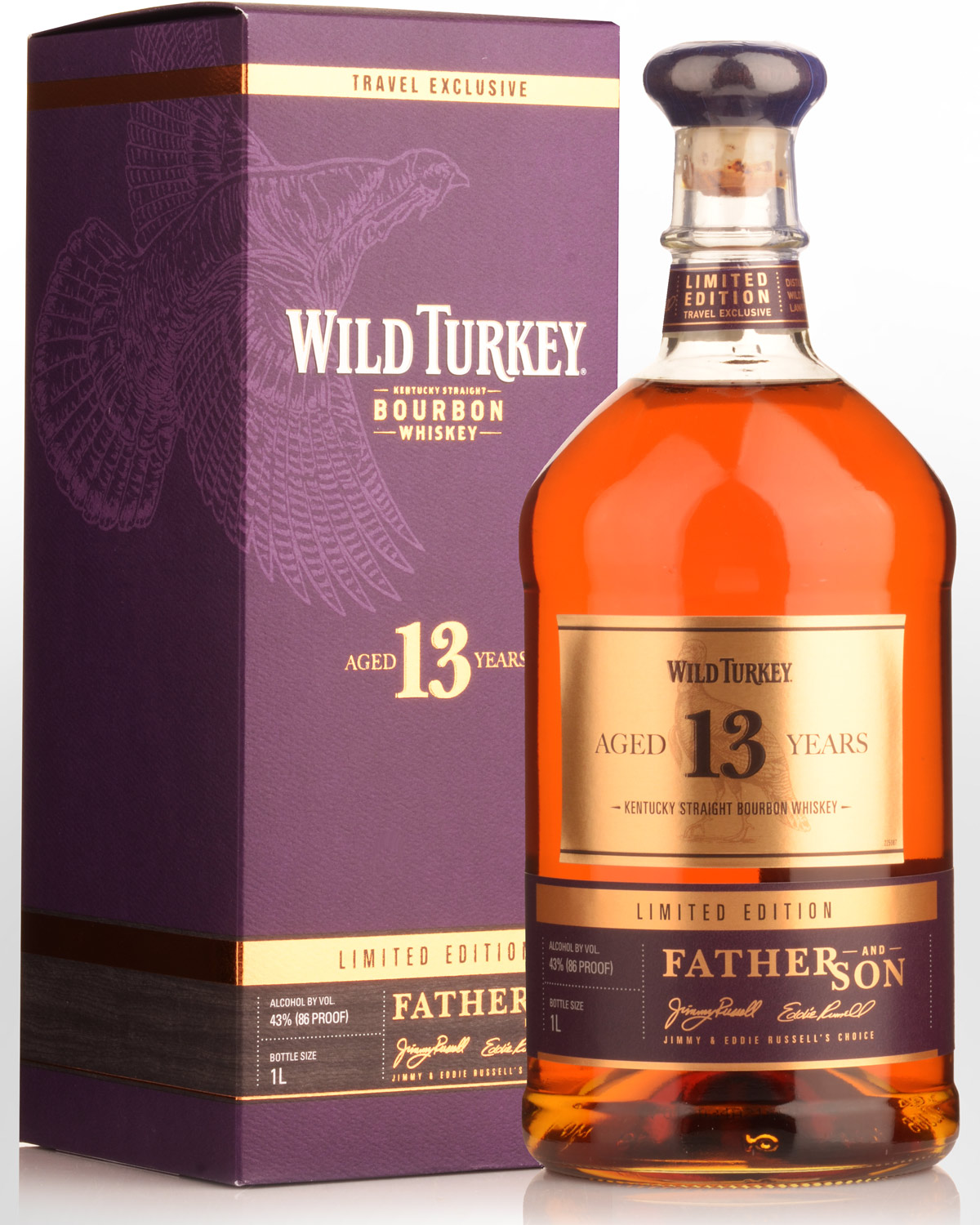 Limit One per customer

Nick's Import
Wild Turkey Father & Son Limited Edition 13 Year Old Bourbon Whiskey (1000ml)
Note: Expect some slight rumpling to the top edges of the gift box.
Selling for upwards of $400 elsewhere, catch this rare bird now before the secondary market kicks in.
Not to be confused with the company's Japanese exclusive of the same age statement, a small volume of this Travel Retail bottling has been sourced at a very reasonable price. No doubt, it's only thanks to the pandemic and the temporary closure of the travel industry that Father & Son has leaked into a few other markets. In some cases you'll find it selling for up to AU$400. Packaged as a celebration of the world's only father and son Master Distiller duo, Jimmy and Eddie Russell, this limited-edition is one that will make you appreciate the complexity Wild Turkey can achieve at a lower proof when judicious barrel selection comes into play. Big one litre format. 43% Alc./Vol.