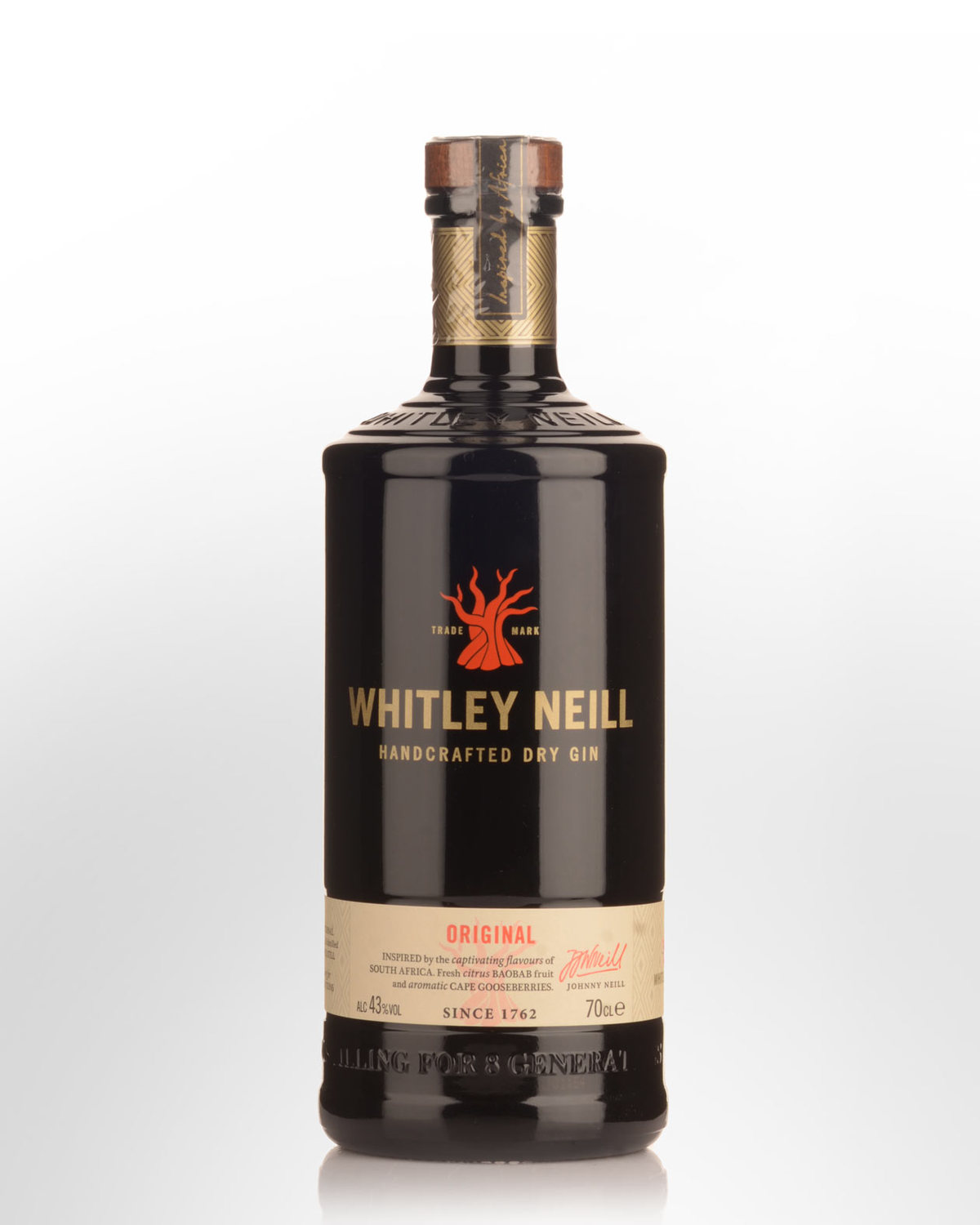 Whitley Neill London Dry Gin (700ml)
Birmingham,
UNITED KINGDOM
It's always amusing to see London Dry Gin on a label, then discover the product is produced hundreds of miles away from London. Nevertheless, this is a wonderful new gin that adds another page to the ever growing book of 'boutique' gin. As our gin portfolio grows so does our awareness and understanding of the intricacies and curiousities of this most versatile spirit. We encourage you to talk to us about your gin, and how you drink it, we will of course reciprocate. Who knows, you might find yourself a new house favourite. The lovers of citrusy gins will most certainly find favour with Whitley Neil, while the "juniper junkies" might want to give this one a miss!
Tasting note:
[BATCH 1 tasted]
Clear silvery appearance. Plenty of citrus peel immediately evident in the opening sniffs, perhaps the juniper has been upped slightly too since our last encounter with this brand. There's hints of pepper as well. A creamy entry follows through to a medium dry, juniper focused mid palate. Great mouthfeel. Really nicely balanced with the late citrus oils entering to round off beautifully fresh, balanced and tangy. Delicate spices carry through to the aftertaste.
42% Alc./Vol.
First tasting 2011:
Crystal clear, water like appearance. A delightful perfume of citrus oils, blossom and infusions leap from the glass. Underneath the citrus, some spice lurks, supported by a pristinely clean, sweet spirit. The palate weight is generous yet soft and silky, delivering an explosion of creamy citrus flavours above a delicately spiced background. A touch of anise emerges. Perfect balance. Long aftertaste of citrus peel and spice.
42.0% Alc./Vol.