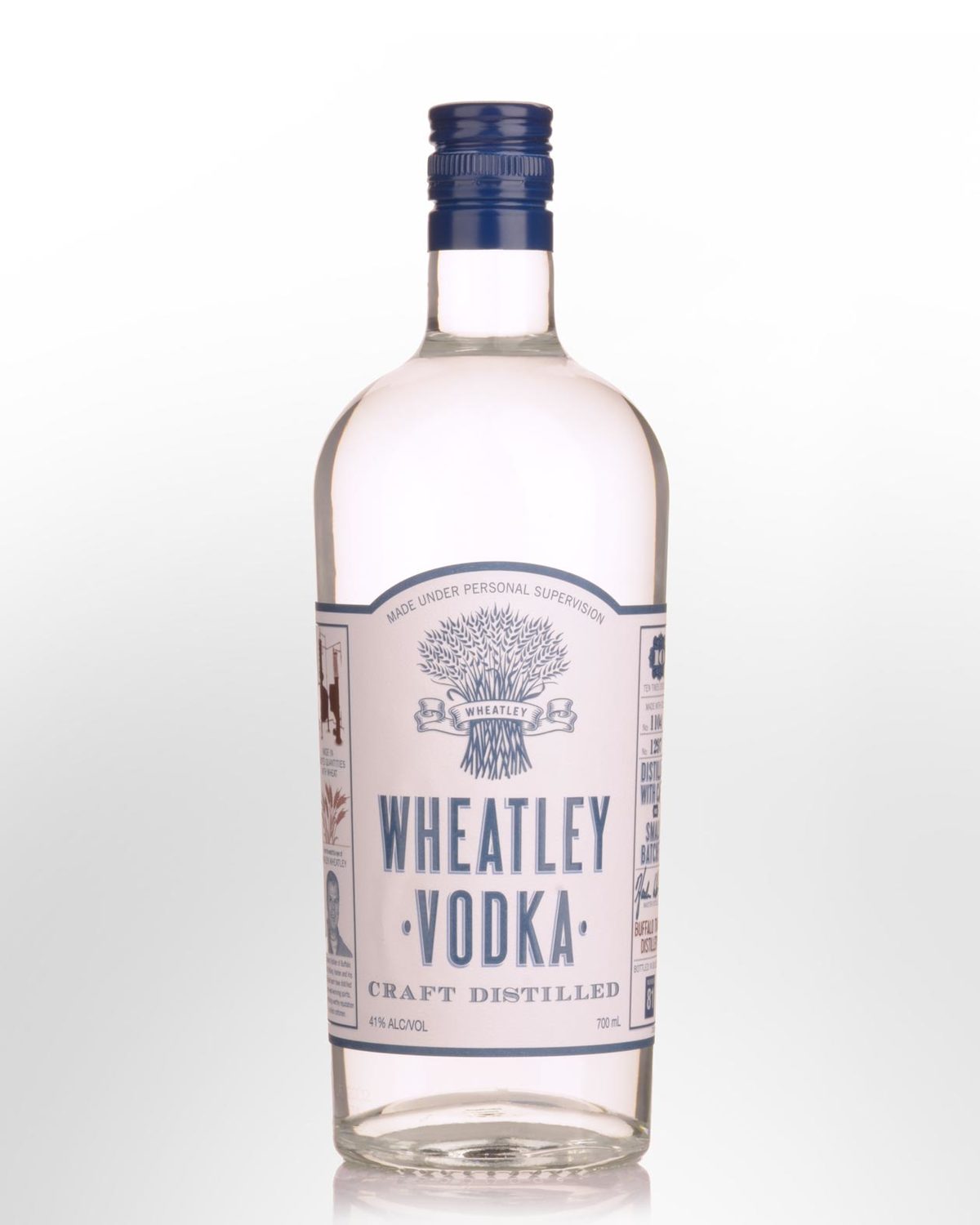 Wheatley Vodka (700ml)
Buffalo Trace Master Distiller, Harlen Wheatley has been a driving force behind the quest to craft the perfect vodka. And if he was going to put his name on it, he wasn't going to be content with making "bubblegum spirit". It's something industry insiders rarely talk about, but the majority of vodkas start out as grain neutral spirit (GNS) manufactured by massive industrial plants, usually near where most of the grain is farmed. Vodka brands will take this GNS and then either redistill it, filter it, dilute it or sometimes just directly bottle it. The rest is about presentation and marketing. Wheatley takes the path less trodden. It's been a passion project of many years involving significant trial and error. A sweet spot was achieved by distilling ten times using majority corn plus Red Winter Wheat, the same wheat as used in Pappy Van Winkle and Weller Bourbons. (Once fermented, it could literally be used to make Bourbon!) Adds Wheatley, "They're good ingredients to give the vodka that soft, delicate finish that we like". Limestone filtered water adds magnesium and calcium while filtering out elements like iron.
"I think it's an unusual thing to do," says Wheatley in regards to his process and his lack of reliance on sourcing GNS. "When you walk down the vodka aisle, 80 percent or more are straight neutral spirit — it's all about packaging and the story."
Critics and bartenders agree that the result stands out from the pack. In short, don't underestimate the difference a well crafted spirit will make to cocktails, even when you're mixing heavily.
Other reviews... We all know that Buffalo Trace can make world class whiskey but what about vodka? The answer is a triumphant yes. Wheatley Vodka shows complex aromas of earthy, toasted grains and yellow cake. The palate is rich and bold bolstered by its couple of extra degrees of alcohol. Here, more flavors of baked wheat contribute to an almost chewy texture. The finish packs a little bit of heat but the impression is more mineral and spicy than unpleasant. This is a vodka who's merits can be enjoyed on its own properly chilled. 41% Alc./Vol. 90 points - distiller.com
Double Gold World Wine & Spirits Competition.
World Vodka Awards 2019 - Best American Pure Neutral.
92 points - Ultimate Spirits Challenge 2019