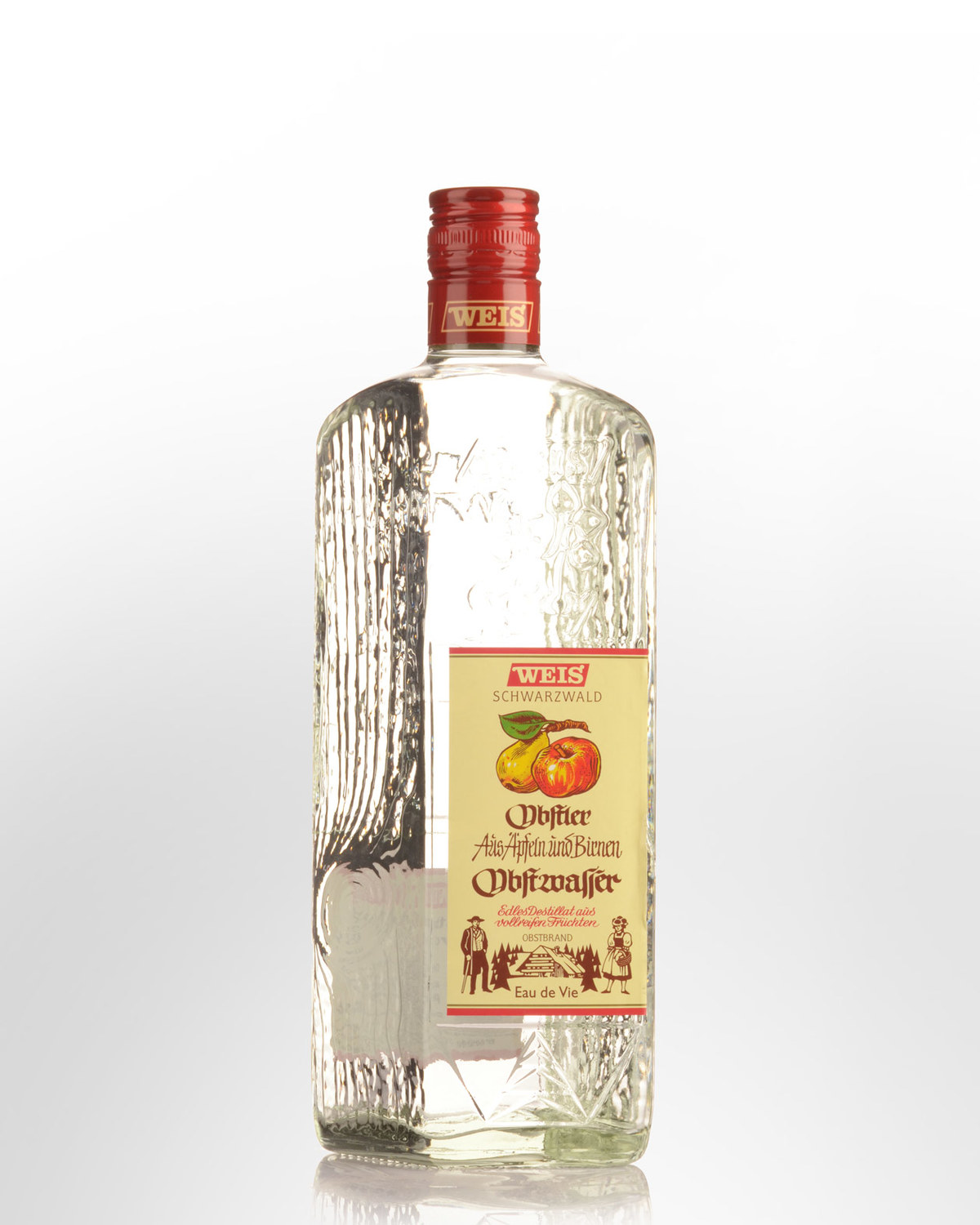 Weis Obstler Brandy (700ml)
Elz Valley, Gutach,
GERMANY
Weis Obstler is an apple & pear brandy, produced by the same family company for over two hundred years.
As young man who loved nature and its gifts, at the tender age of fifteen, Georg Weis brought the old family spirit recipes to light again and began to produce clear fruit brandies. Georg delivered his brandies with his motorcycle, and soon they were popular throughout the whole region. What Georg Weis had begun as a second source of income in the difficult times of WWI, soon became the main source of income for the family farm. When he came of age, Georg Weis had long known what his life's work would be: in 1924, the Elz Valley Distillery Georg Weis was officially founded. The traditional farmstead was transformed slowly but surely into a modern company.
World War II interrupted this development. In 1940, Georg Weis was drafted. The copper pots of the distillery became a victim of the needs of the Wehrmacht, as well as the delivery truck. When Georg Weis returned home in 1945, he had to start over from scratch. With business acumen and daring, he managed to once again get the distillery going as a working enterprise. The complex was continuously enlarged and the circle of customers expanded. In the early seventies, Clemens Weis, the son of the founder, took over the business, and in 1996 he handed over the reins to the third generation of the family. Hansjörg and Christian Weis today run the company with the same "spirit" and passion that drove Georg Weis 85 years ago.
The distinctive split log bottle used by the Weis company to package its spirits cuts a good figure in every house bar. It's rhomboid form is textured like wood and appears simultaneously natural and refined. The design actually refers back to an old tradition: At one time, wooden forms were used in making glass bottles, which gave the surface of each side of the bottle a special texture. Weis's split log bottles are of course made with modern industrial techniques. But they are reminiscent of the "good old days" -- the times when many of the recipes for white brandies and liqueurs originated. 38%Alc./Vol. No tasting notes available.