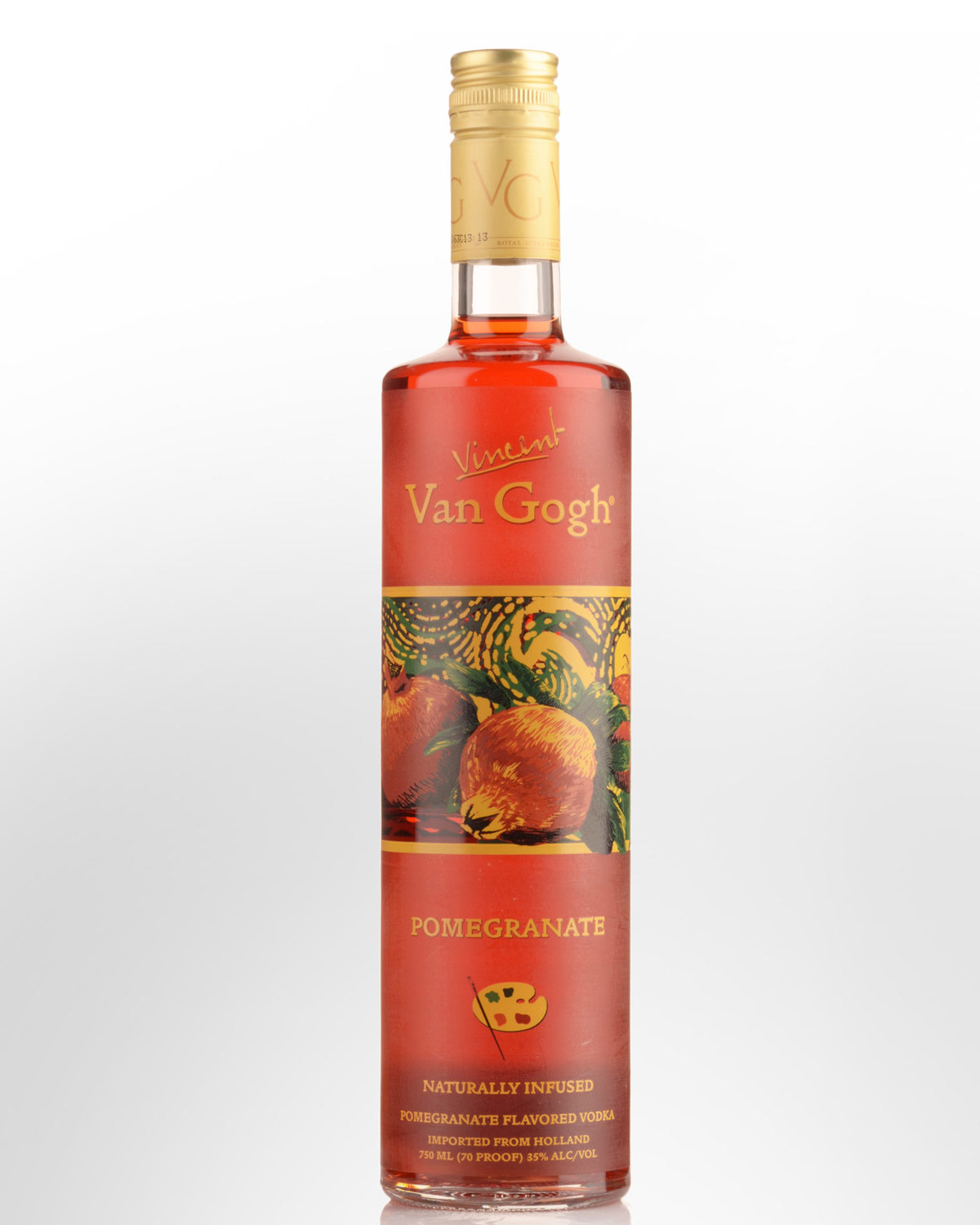 Vincent Van Gogh Pomegranate Flavoured Vodka (750ml)
Dirkzwager Distilleries Master Distiller, Mr. Tim Vos, handcrafts Van Gogh Vodka in small batches using the finest grains - primarily a combination of wheat and a little corn and barley. The vodka is distilled twice in column stills and then a third time in a traditional pot still to produce a spirit of the highest refinement. The copper pot still takes the "bite" out of the alcohol, making the vodka particularly smooth. Purified water which is considered superior over distilled water is employed. Mr. Vos believes that when water is distilled, it takes the character out and the water becomes a liquid without identity. Mr.Vos's desire and passion to continuously achieve perfection is evident in his award-winning vodkas, all made through this same multiple distillation process.
Tasting note: Bright crimson / deep pink appearance. Opening aroma reveals pomegranate jam / cranberry juice scents with cough lolly undertones. A soft silky delivery includes cordial like flavours that are more in the berry - jube spectrum with subtle pomegranate undertones. Overall too sweet and a little out of balance. We've heard some batches are better than others. This one fails to harness the natural acidity of the fruit. 35% Alc./Vol.
Other reviews...The bouquet smells of genuine pomegranate, is slightly berry-like and acutely brambly; aeration maintains the strength of the ripe, but not overly ripe, pomegranate. The palate entry is crisp, refreshing and true to the fruit; the midpalate offers succulent tastes of pomegranate beads plus a distant citrus note.
90-95 points. Superb/Highly Recommended. - www.wineenthusiast.com