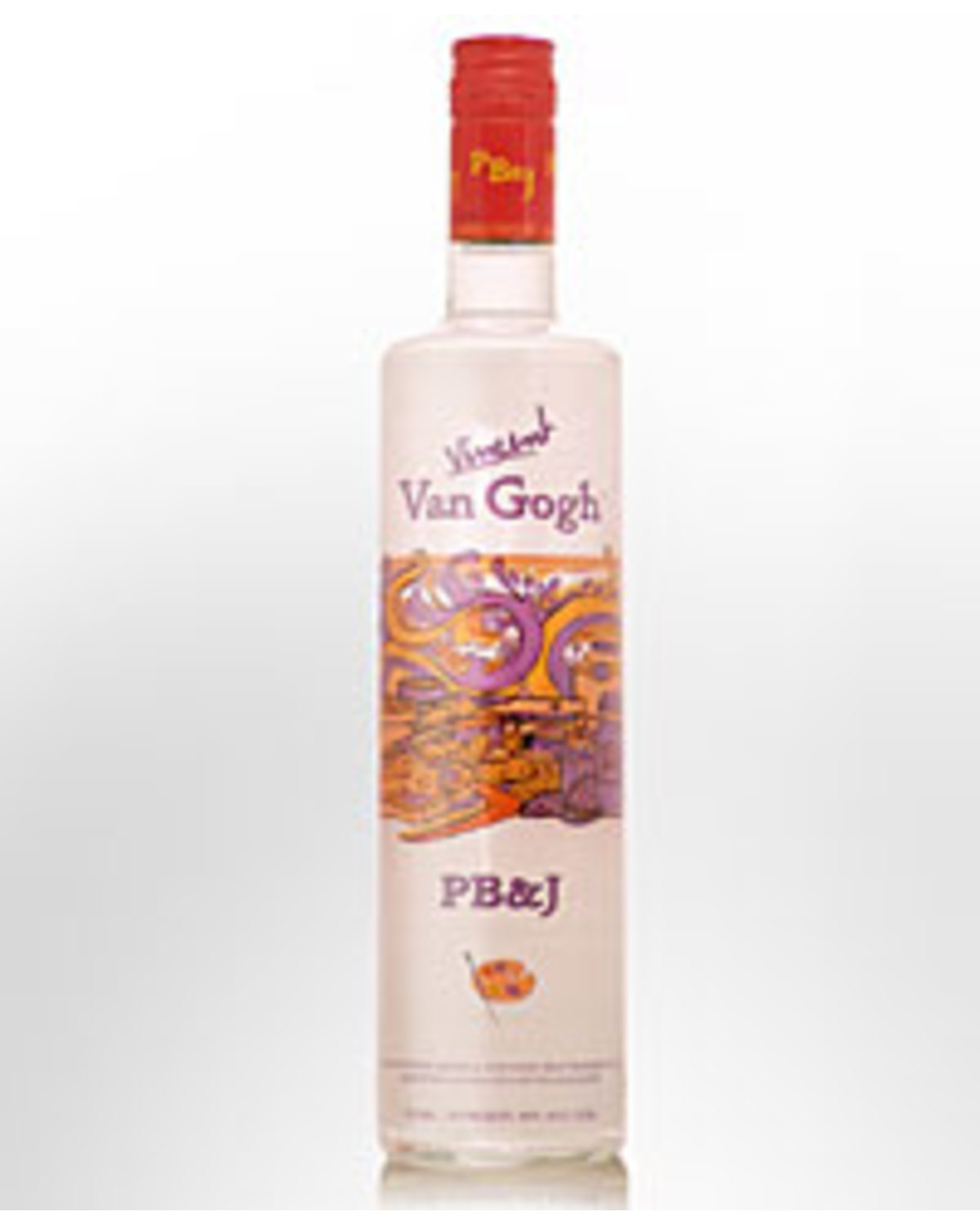 Vincent Van Gogh PB&J (Peanut Butter and Jelly) Flavoured Vodka (700ml)
The complete range of Van Gogh Vodkas are produced under contract at Dirkzwager Distillery, in Schiedam Holland , a family owned company established 125 years ago. Besides producing their own brands, the distillery also produce many private labels, including Van Gogh, various vodka-based Liqueurs and Amsterdam vodkas. Dirkzwager Distilleries Master Distiller, Mr. Tim Vos, handcrafts Van Gogh Vodka in small batches using the finest grains - primarily a combination of wheat and a little corn and barley. The vodka is distilled twice in column stills and then a third time in a traditional pot still to produce a spirit of the highest refinement. The copper pot still takes the "bite" out of the alcohol, making the vodka particularly smooth. Purified water which is considered superior over distilled water is employed. Mr. Vos believes that when water is distilled, it takes the character out and the water becomes a liquid without identity. Mr.Vos's desire and passion to continuously achieve perfection is evident in his award-winning vodkas, all made through this same multiple distillation process.
In this curious new release, Van Gogh have recreated the iconic flavours of peanut butter and raspberry jelly and combined it with their world class vodka base. This is sure to be the talking point at your next party.
Tasting note: Crystal clear appearance. Captivates from the get go with its authentic fresh cracked peanut / pistachio nut aroma that's not overly sweet. Loses little vibrancy with time in the glass, but becomes more nougat-like. Sweet entry, Light to medium bodied with good concentration. Flavours of peanut laced nougat fill the mouth, though the raspberry jelly seems to be lost. Finishes dry to balance. Good persistence with a subtle nutty, raspberry aftertaste. Quirky but utterly convincing. 35% Alc./Vol.
 Click here to learn more about Vodka.