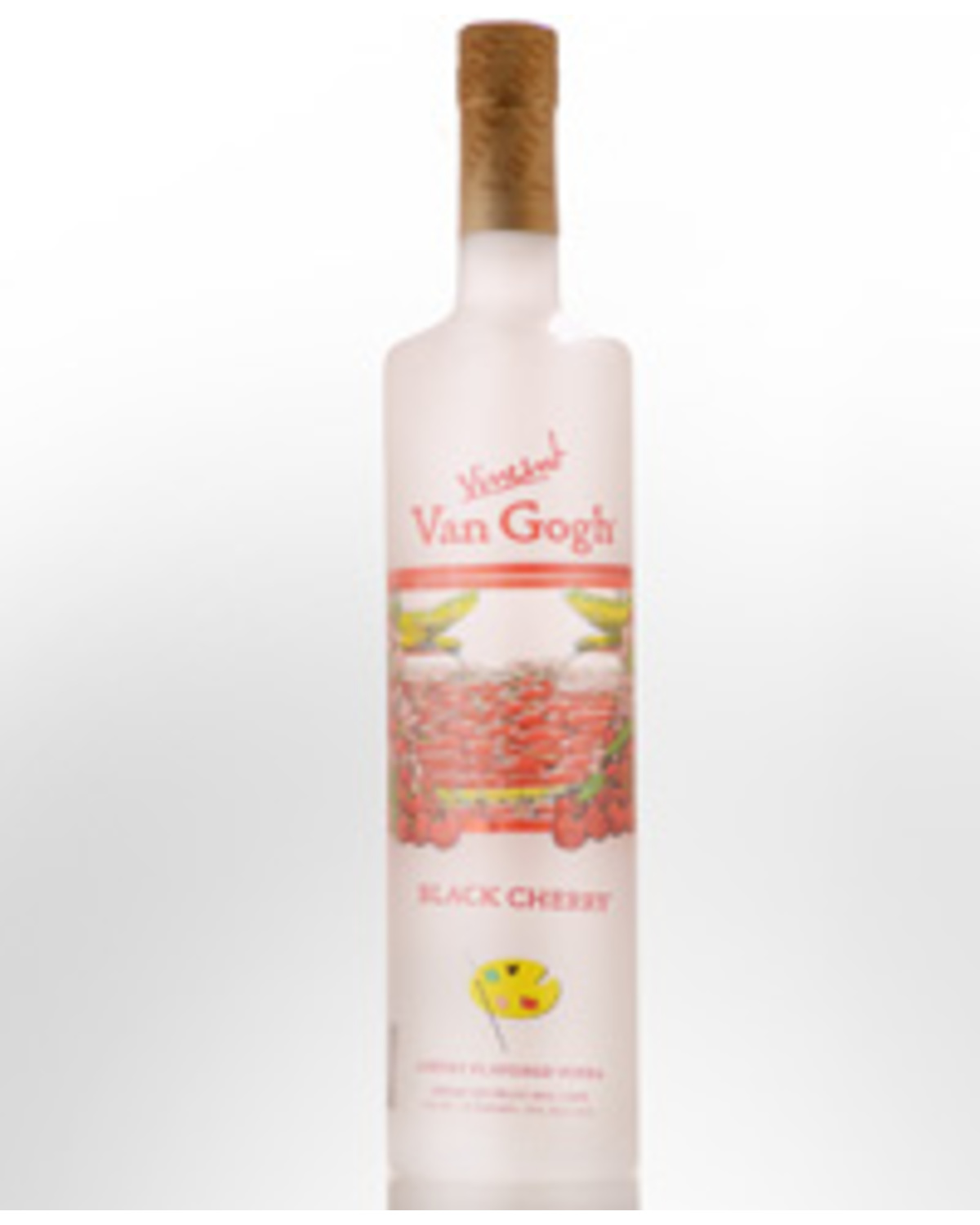 Vincent Van Gogh Black Cherry Flavoured Vodka (750ml)
Dirkzwager Distilleries Master Distiller, Mr. Tim Vos, handcrafts Van Gogh Vodka in small batches using the finest grains - primarily a combination of wheat and a little corn and barley. The vodka is distilled twice in column stills and then a third time in a traditional pot still to produce a spirit of the highest refinement. The copper pot still takes the "bite" out of the alcohol, making the vodka particularly smooth. Purified water which is considered superior over distilled water is employed. Mr. Vos believes that when water is distilled, it takes the character out and the water becomes a liquid without identity. Mr.Vos's desire and passion to continuously achieve perfection is evident in his award-winning vodkas, all made through this same multiple distillation process.
Tasting note: Clear. Lovely aroma smells convincingly of glace cherry and marzipan. Silky, sweet, svelte like entry with good concentration and vibrancy. Concludes moderately dry and nicely balanced. Persistent aftertaste. Like a quality kirsch brandy with all the rough edges smoothed out. 35% Alc./Vol.
Other Reviews...The aroma is deeply cherry-like, ripe, tart and fresh. The palate entry goes very sour at first but at midpalate the flavor becomes noticeably sweeter as the fruit pulp and juice elements move to the forefront. Finishes juicy, medium-weighted, and moderately sweet. A flavored vodka clinic.
90-95 points. Superb/Highly Recommended. - www.wineenthusiast.com
...A small-batch vodka from master distiller Tim Vos, this pretty pink spirit with a mild cherry-almond scent is surprisingly big and sweet on the palate, with a touch of bitterness. Ice transforms this spirit, though, erasing the bitterness and coaxing out violet notes. Shake it with ice, strain it into a coupe glass with brandied cherries and call it a Vodka Aviation. 92 points 35% Alc./Vol. - www.wineenthusiast.comsize>