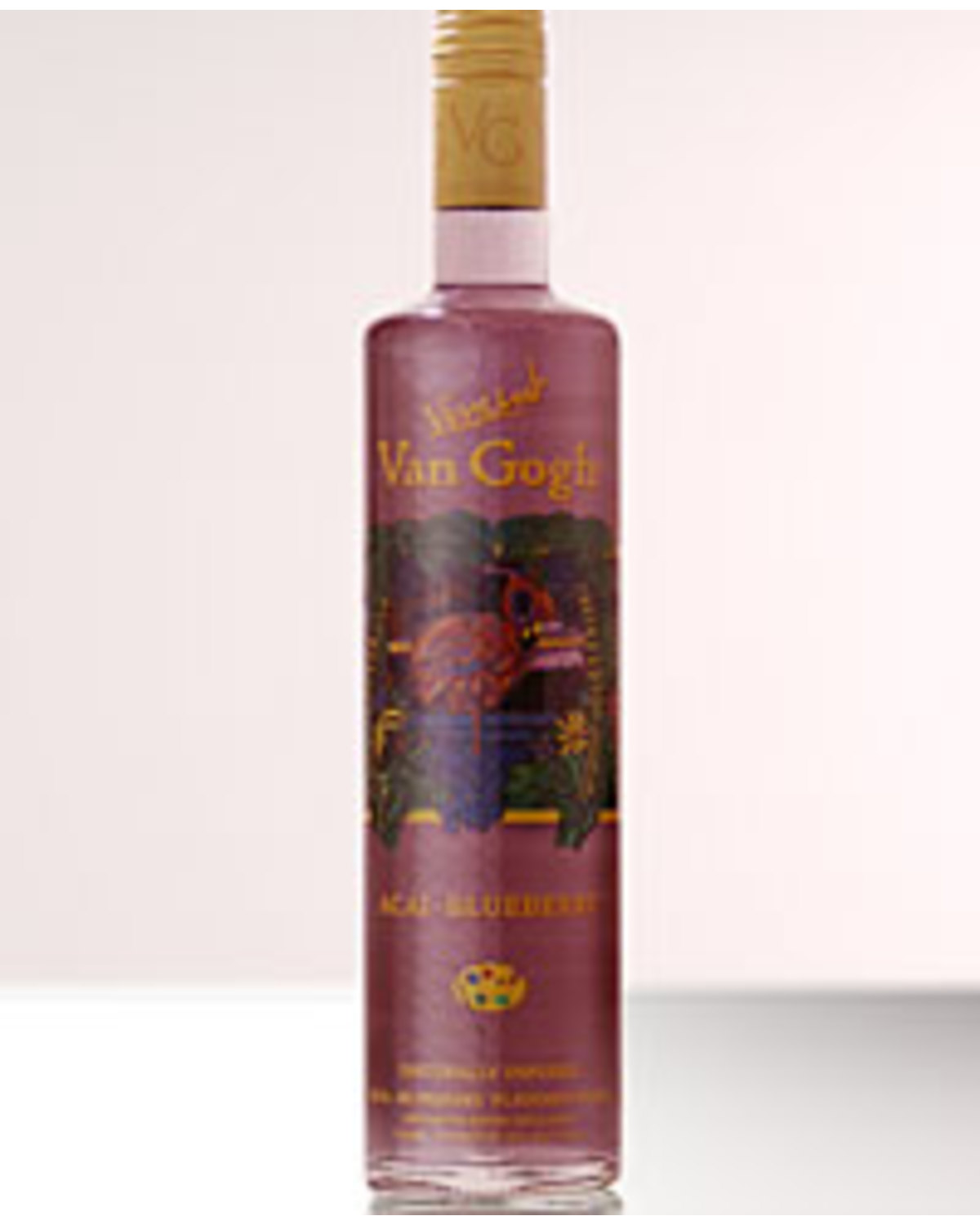 Vincent Van Gogh Acai-Blueberry Flavoured Vodka (750ml)
Dirkzwager Distilleries Master Distiller, Mr. Tim Vos, handcrafts Van Gogh Vodka in small batches using the finest grains - primarily a combination of wheat and a little corn and barley. The vodka is distilled twice in column stills and then a third time in a traditional pot still to produce a spirit of the highest refinement. The copper pot still takes the "bite" out of the alcohol, making the vodka particularly smooth. Purified water which is considered superior over distilled water is employed. Mr. Vos believes that when water is distilled, it takes the character out and the water becomes a liquid without identity. Mr.Vos's desire and passion to continuously achieve perfection is evident in his award-winning vodkas, all made through this same multiple distillation process.
The Acai berry (pronounced ah-SIGH-ee), is one of the most nutritional food sources known to man, and while small in size, packs a nutritional punch greater than any other food in the world. Derived from the Acai Palm Trees in the Amazon Rainforest of Brazil, the berry itself is mostly seed (in fact, about 90%), covered in a small amount of pulp. They have a berry flavour with a subtle chocolatey after taste.
Other reviews... The bouquet offers delightfully tart fragrances of ripe blueberry, blackberry and black cherry, with intriguing side notes of cocoa bean, textile and green vegetation. Entry is mildly sweet at first, then turns refreshingly tart and acidic; midpalate features the flavor of ripe and bittersweet berries. Ends ripe, appealingly tart and fresh-tasting. P.P. (5/1/2008) 90-95 points: Superb/Highly Recommended.