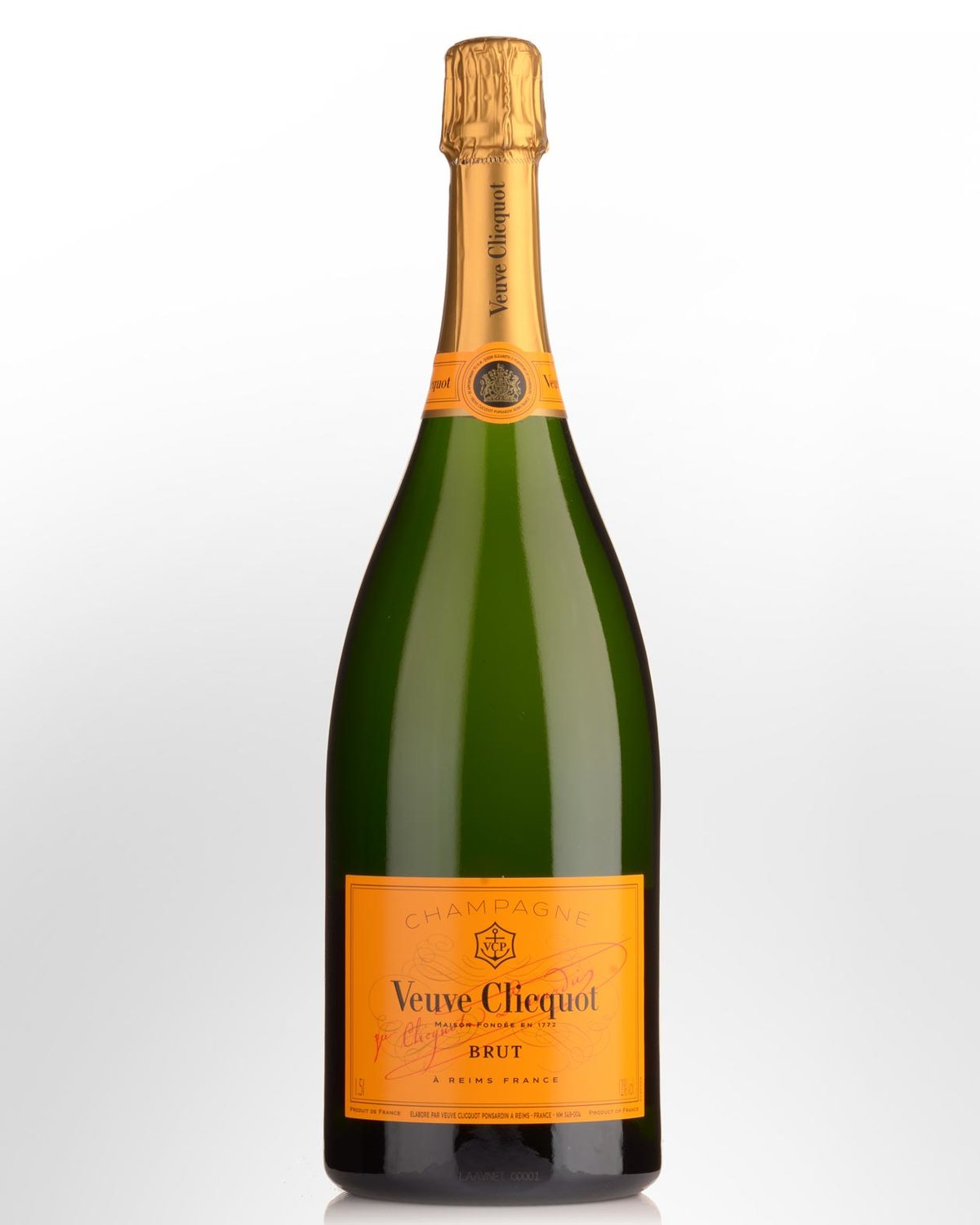 Veuve Clicquot Yellow Label Champagne Magnum (1500ml)
Cellar:
Drink now - 4 Years (2017-2021)
Pours with a frothy white mousse which once dissipated reveals a pale straw base wine colour with a very fine and persistent bead. The nose exhibits aromatics of baked bread, creamy cashew and yeast lees with light toast and citrus end notes. The palate is quite toasty and has a faint creaminess to it with a refreshing dry finish. Citrus, toast and yeast lees overlay some subtle roasted almond characters. Aftertaste of citrus, toast, yeast lees and roasted almonds.
Drink over the next 3-4 years.
Alc 12%
Retasted May 2011: Good, white, creamy mousse that quickly dissipates with pale straw gold base wine colour. Very fine and persistent bead. Lifted aromas of baked bread and yeast lees are followed by some cashew and light toast notes. The palate is quite refined but also possesses good richness with flavours of baked bread, yeast lees and light roasted almonds, with some toast end notes. Clean, crisp, dry finish with an almost creamy like texture. Aftertaste of toasty baked bread, almonds and yeast lees.
Drink over the next 4-5 years.
93 points
First tasted November 2000: An excellent example of non vintage Champagne. Brilliant, pale straw colour. Fine, persistent bead. The nose is impressive, with a pronounced yeast autolysis aroma over a biscuit background. Creamy texture, with a remarkable degree of finesse and concentration of flavour. Perfect balance, with long biscuit yeast lees aftertaste.
94 Points

Notes from the House of Veuve Clicquot:
Fine and persisting sparkle; complex and intense nose (apple, citrus fruit and caramel); dry full flavour balanced with elegance, crispness and a lingering spicy aftertaste. Veuve Clicquot's famous "Yellow Label" is a classic champagne representative of the Veuve Clicquot style. It is excellent with food and as an aperitif.