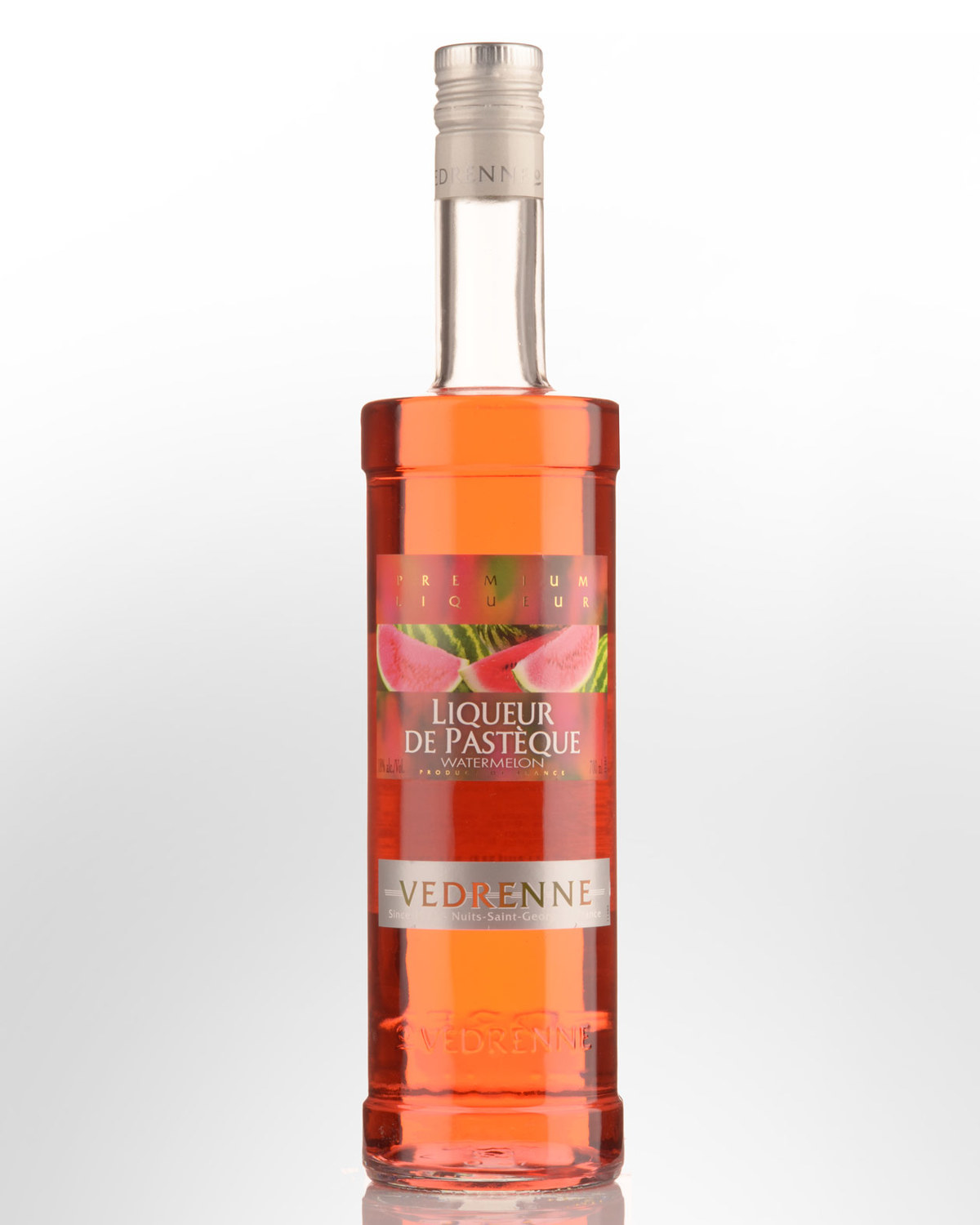 Vedrenne Liqueur de Pasteque (Watermelon) Liqueur (700ml)
Vedrenne has been making its liqueurs since 1923 in Nuits-Saint-Georges, in the heart of Burgundy in the middle of the Burgundian orchards. The company initially won recognition with the outstanding quality of its Crème de Cassis. Today its expertise combines with modern processing techniques and remains the third leading French producer of fruit and cocktail liqueurs. This promises a very fruity, very aromatic, fruit ripened in the sun style of liqueur that's lingering mellow and sweet. It will work a treat in cocktails like 'the Meadow', below. 12.5ml Watermelon liqueur
25ml Orange Vodka
110ml Champagne
12.5ml Cranberry juice No tasting notes available.