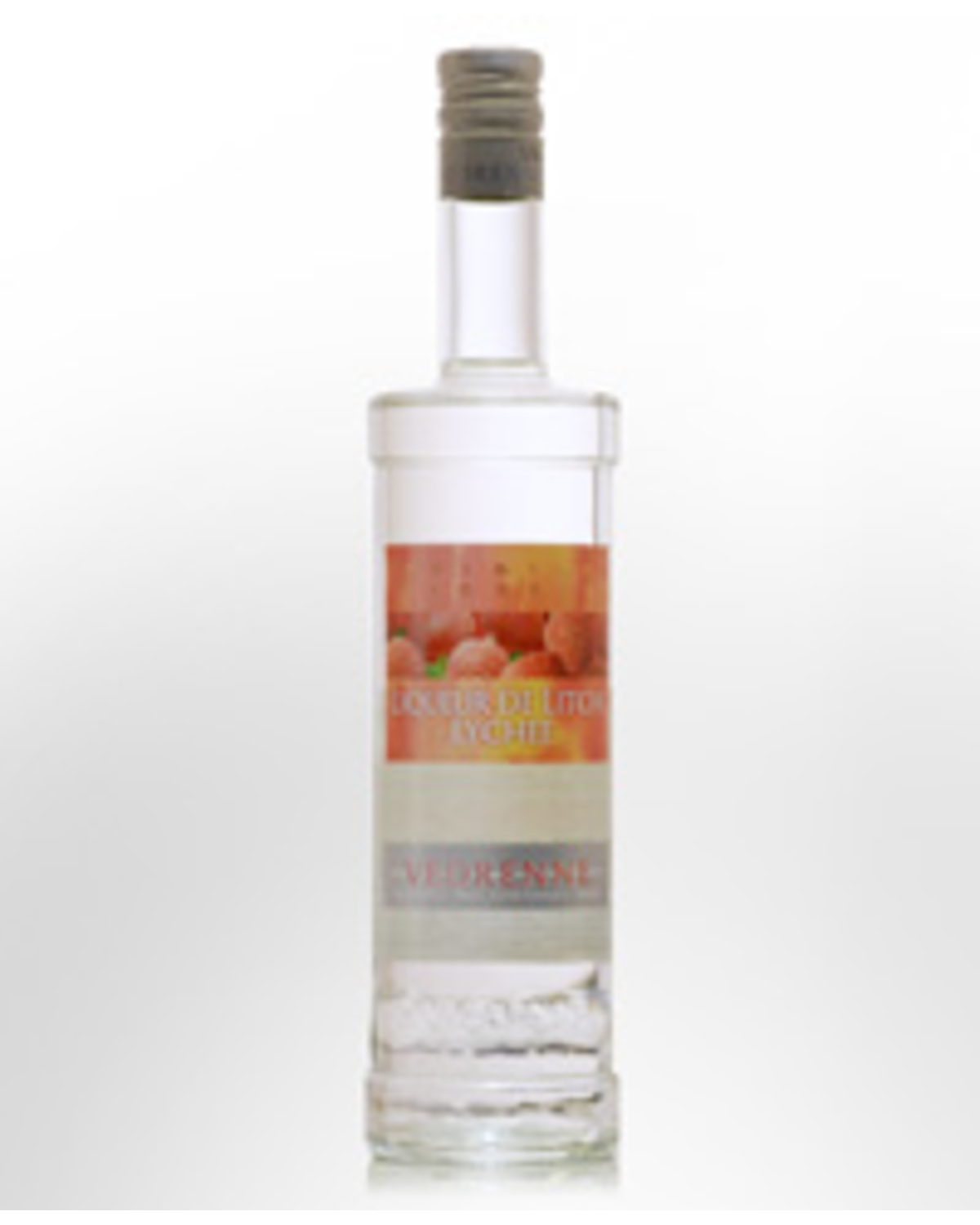 Vedrenne Liqueur de Litchi (Lychee) Liqueur (700ml)
The lychee is a rare sub tropical fruit originating in Southern China where the lychee is famed as "the King of Fruits". The lychee grows to approximately 3-4 centimetres in size, oval to rounded-heart shaped with a bumpy skin that is red in color. Once the skin is peeled, the crisp juicy flesh is white or pinkish, translucent and glossy like the consistency of a grape. Lychees have a sub-acid sweetness with a wonderful freshness. The fruit is also high in the antioxidant Vitamin C and the essential mineral Potassium.
Vedrenne has been making its liqueurs since 1923 in Nuits-Saint-Georges, in the heart of Burgundy in the middle of the Burgundian orchards. The company initially won recognition with the outstanding quality of its Crème de Cassis. Today its expertise combines with modern processing techniques and remains the third leading French producer of fruit and cocktail liqueurs. 15% Alc./Vol. No tasting notes available.