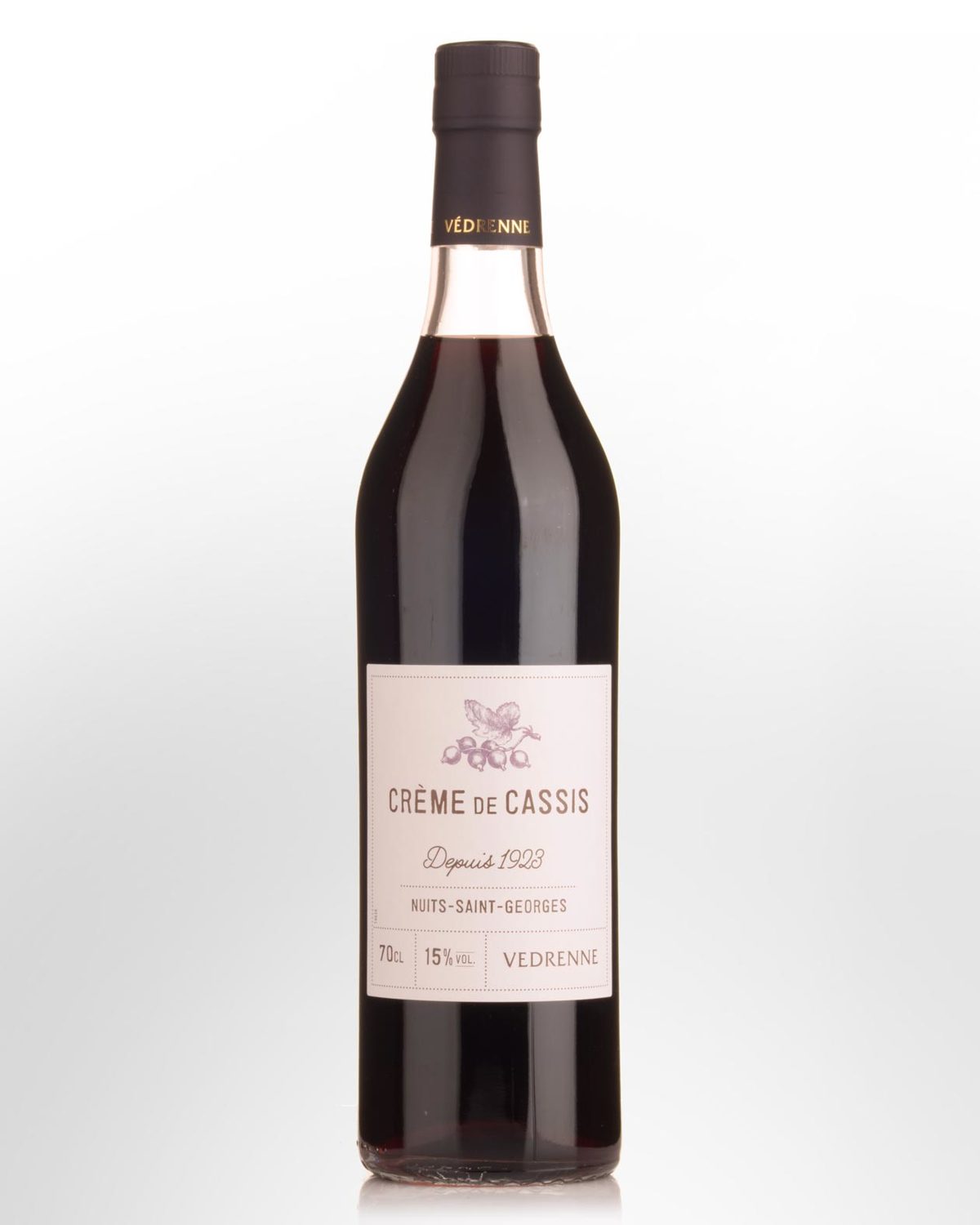 Vedrenne Creme de Cassis de Nuits St Georges (Blackcurrant) Liqueur (700ml)
Cassis is the French word for blackcurrant. The blackcurrant itself is of Nordic origin. It was only towards the beginning of the eighteenth century that Europe embraced it, both as a garden plant and for its medicinal qualities which earnt it the description of "elixir de vie." However, as far back as the sixteenth century monks from the famous Dijon region of France are recorded to have been growing blackcurrant bushes. The drink they made from it was offered as a universal cure-all for everything from snake bite to depression. While this is clearly fallacious, it is common knowledge that black currants are rich in vitamin C and the liqueurs made from them are enjoyable and healthy digestifs. It is most commonly produced by macerating the berries in grape brandy.
Vedrenne has been making its liqueurs since 1923 in Nuits-Saint-Georges, in the heart of Burgundy in the middle of the Burgundian orchards. The company initially won recognition with the outstanding quality of its Crème de Cassis. Today its expertise combines with modern processing techniques and remains the third leading French producer of fruit and cocktail liqueurs. 16% Alc./Vol.
No tasting notes available.