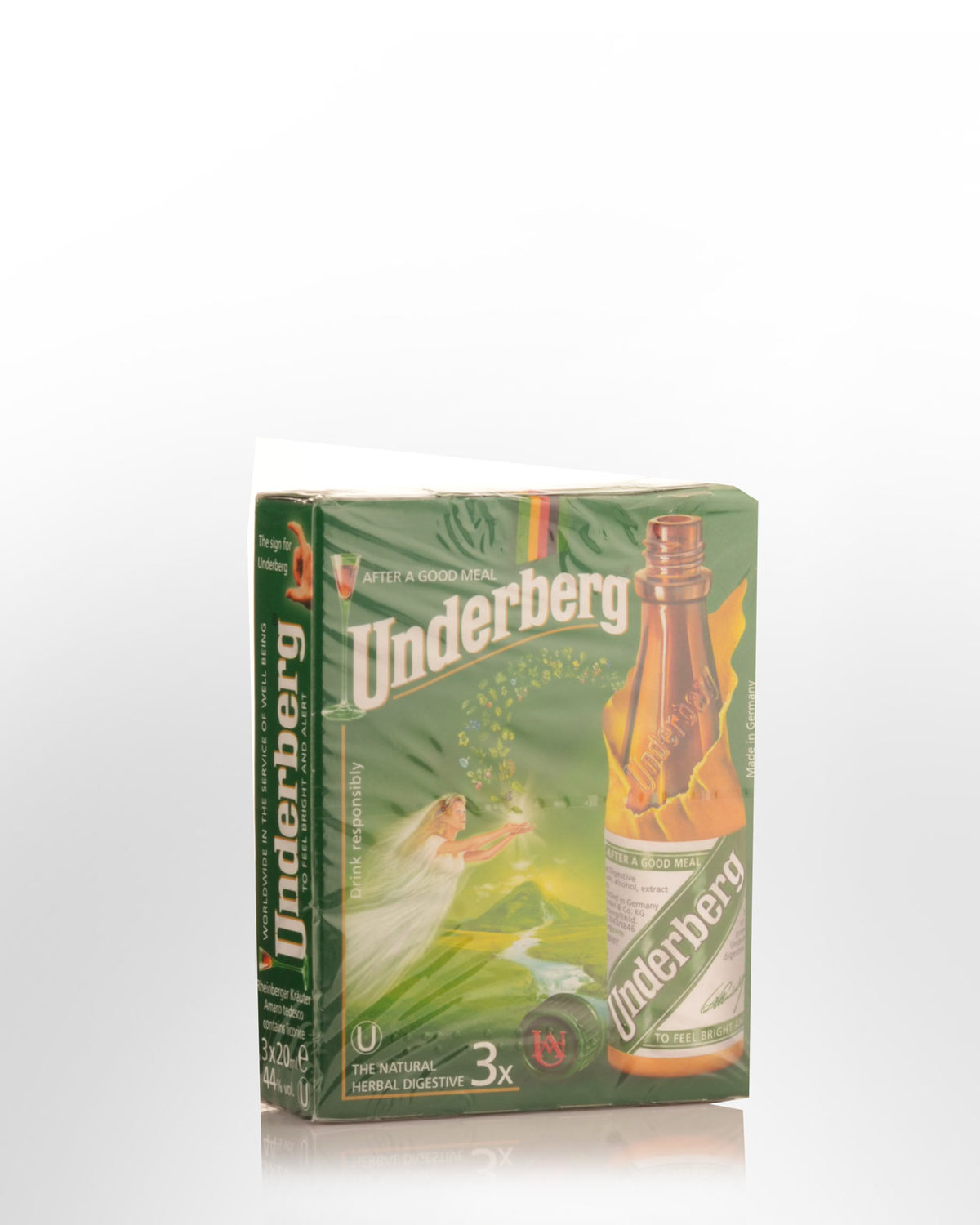 Underberg Herbal Bitters Digestif (3 x 20ml bottles)
Hubert Underberg founded his company in 1846 in Rheinberg (and was married the same day!) The business is now into its fifth generation and continues to market its product exclusively in dose size phials wrapped in brown paper. The Underberg Herb Girl featured in the brands packaging is Christiane Underberg, the wife of the present head of the firm.
The bitters is made to a formula of over 43 choice aromatic herbs. Several months maturing in Slovenian oak casks add to its complexity and allow the flavours to harmonise. The blend of costly active ingredients and quality alcohol are designed to stimulate both appetite and digestion. Recommended after a heavy meal.
Packaged in boxes of 3 x 20ml. bottles. 44% alc./vol.