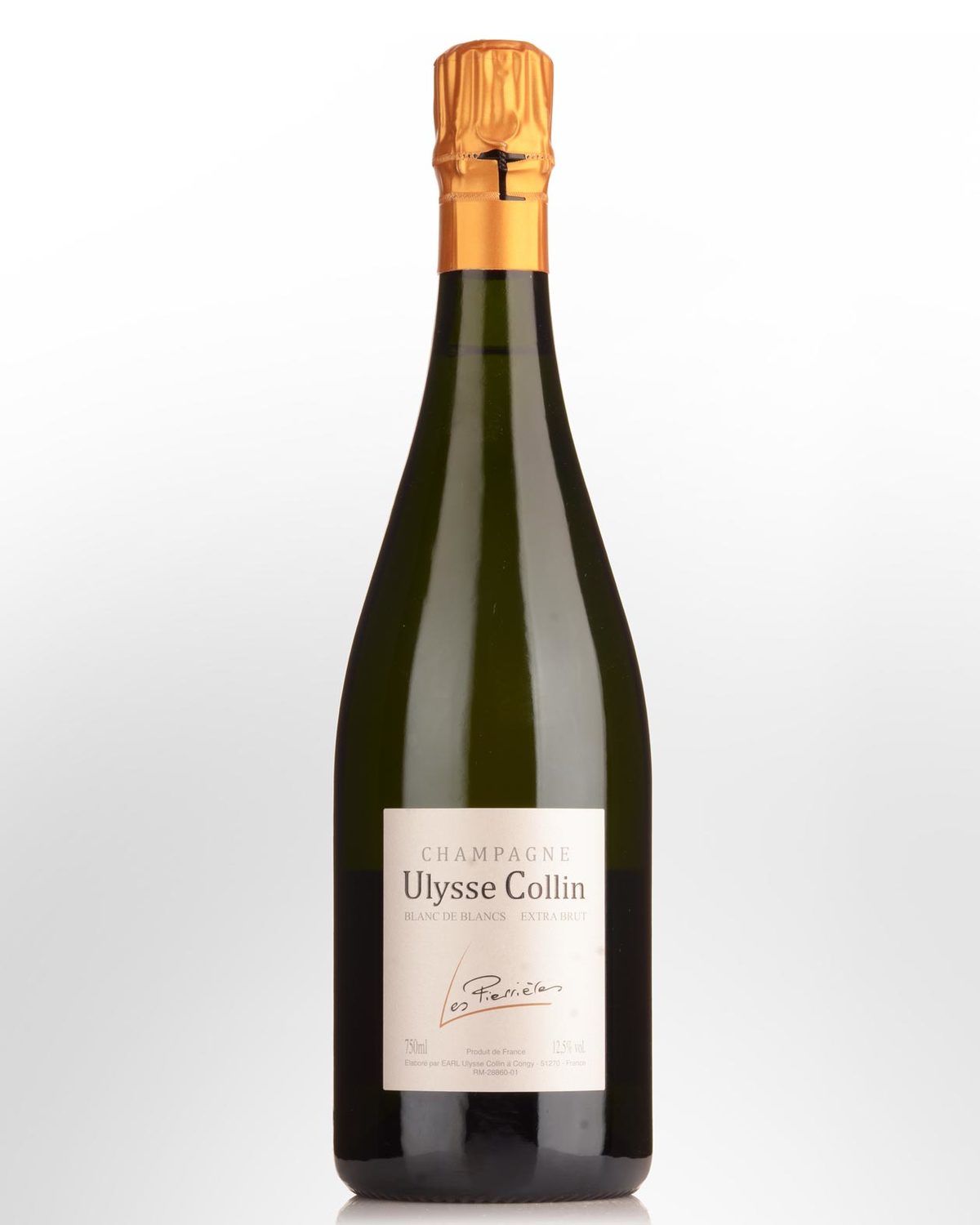 Ulysse Collin Les Pierrieres (L16) Blanc De Blancs Extra Brut Champagne
Olivier Collin is based in the village of Congy, and while he comes from a family of vine growers, this was not his path early on. Olivier studied law, and it was not until a visit to Burgundy during his early days of university that he caught the bug, and he began to wonder if the idea of terroir so heavily relied on in Burgundy could be exploited further in Champagne. Using his legal nouse, Olivier began the process of reclaiming the family vineyards from long held contracts with a large Champagne house, and started his journey with 4.5 hectares of Chardonnay vines in his home town of Congy. A further parcel of Pinot Noir from the Les Maillons vineyard near the town of Sezanne in the Coteaux du Sezannais followed, and has been added to with the vineyards of Les Roises and Les Enfers, two neighboring parcels of Chardonnay with different expositions in his village of Congy.
Collin's vineyards are ploughed, and yields are controlled when required. Grass is allowed to grow naturally during the winter, no herbicides or pesticides are used and strict sorting occurs at harvest. In the Congy cellar, the grapes are pressed in a traditional 1950s Coquard press, and the juice is vinified in a growing collection of large-format casks with no added yeasts. Collin neither fines nor filters, and he ages each pressing in old barrels of varying sizes after which they are blended and bottled in July. The wines are disgorged with a tiny dosage between one and three grams per litre.
Les Pierrieres is a 1.3-hectare parcel west of Congy in the Coteaux du Petit Morin, very near the southern tip of the Cotes des Blancs. It's an east-sloping site with chalky soil containing large chunks of black silex (or onyx), something very rare in Champagne. This soil might well be responsible for the smoky hint in the wine's profile. There is only 10-40 cm of topsoil before the vines hit the soft chalk and silex of the bedrock. The vines are now 35 years old. This is one of the historic wines from Olivier Collin, first produced in 2004, while the current release is based on 2016 with 60% reserve wine from 2015. Naturally fermented in neutral oak casks, the wine was put to bottle after 11 months and then disgorged in March 2020, after 36 months on lees (with only 1.7 grams dosage added). It was neither fined nor filtered.
Other Reviews....
The NV Extra-Brut Blanc de Blancs Les Pierrières (2016 base) is the wine that, to me, really shows Olivier Collin's style off to its greatest effect. Finely cut and chiseled, with striking energy, the Pierrières offers a taut expression of Chardonnay that provides a lovely contrast to the more supple Les Roises. Crushed rocks, lemon confit, almond, dried flowers. The purity and saline-infused energy of the flavors is just brilliant.
95 points
Antonio Galloni - Vinous