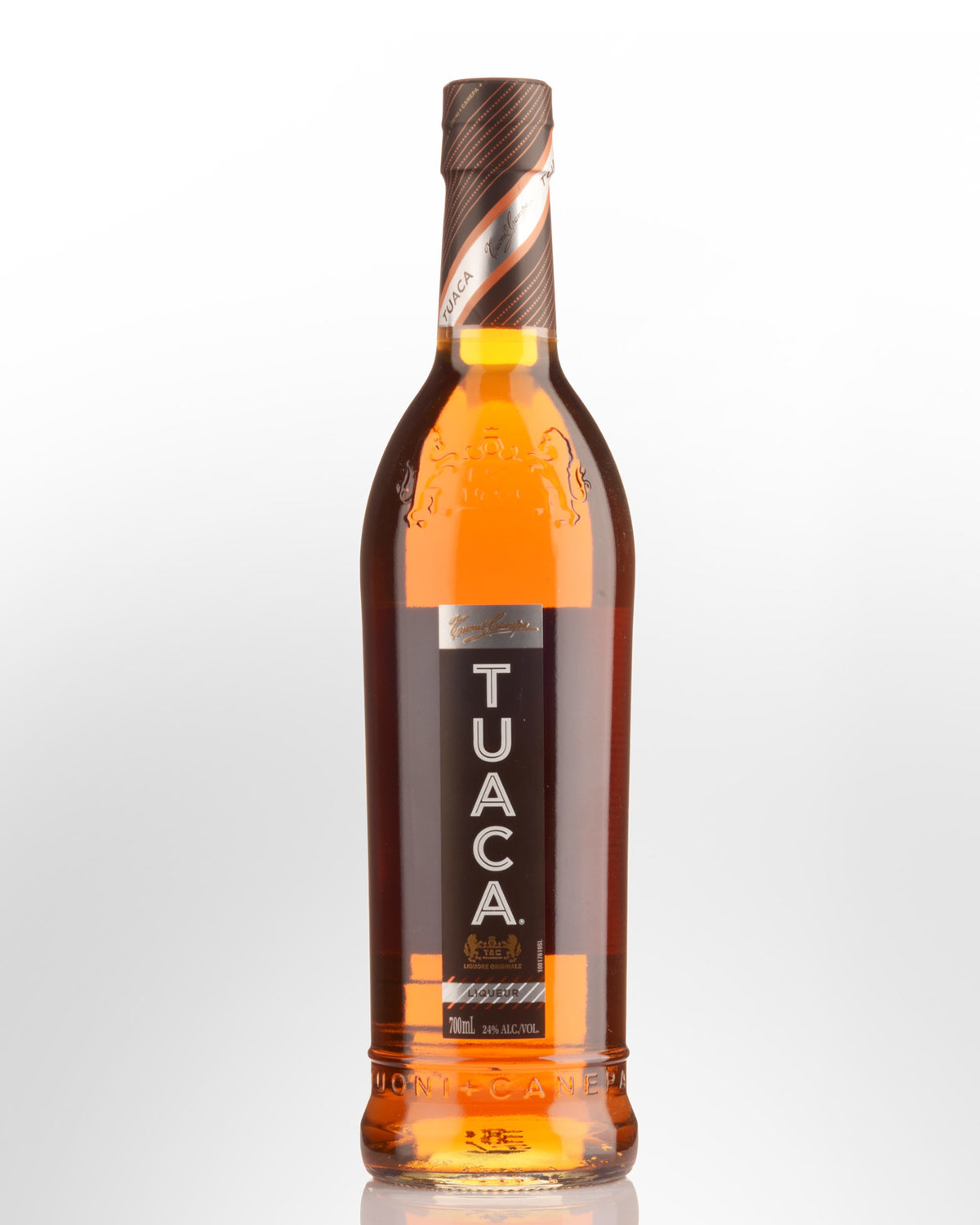 Tuaca Liqueur
Tuaca is from Northern Tuscany, and is made using aged brandy and local fruit essences. Vanilla and orange flavours dominate the blend which possesses a trademark smoothness that has made it highly accessible and extremely popular as a mixer. The origins of the drink are a little unclear, however the original recipe is said to date back to the Renaissance. One story has it that the liqueur was created for Lorenzo the Magnificent the then ruler of Florence, who was a patron to the great artists, Michelangelo and Botticelli. During World War II, American servicemen stationed in Livorno, Italy (a seaside resort city on Tuscany's Mediterranian Coast), discovered Tuaca. They searched for the brand upon their return to America, but were unable to find it until the late 1950's, when an astute importer brought Tuaca across the ocean. First a favorite in Northern California, Tuaca began gathering a following on the West Coast. Grass roots momentum fueled the brand's popularity, as well as locally created drinks such as the Tuaca Hot Apple Pie and the Tuaca Lemon Drop. Its one-of-a-kind flavour also led people to use it not only as a chilled, straight shooter, but also as a highly versatile mixer. The product is still crafted today by the Tuoni family in Livorno.
24% Alc./Vol.
Valentini
30 ml. Tuaca Liqueur
60 ml. Finlandia Cranberry Vodka
30 ml. Sweet and Sour
Pour all ingredients into a shaker with ice, add a squeeze of lime. Shake and strain into a martini glass. Garnish with a lemon twist.

Tuaca Pink Lemon Drop Martini

45 ml. Tuaca Liqueur
45 ml. Triple Sec
30 ml. Cranberry Juice
30 ml. Sweet & Sour
1 Lemon Wedge, squeezed
Mix ingredients, including the squeezed lemon wedge, in a shaker filled with ice. Shake vigorously and strain into a sugar-rimmed shot glass. Garnish with a cherry.
Tuaca Hot Apple Pie

45 ml. Tuaca Liqueur
200 - 300 ml. Warm Apple cider
Pour all ingredients into a coffee mug. Garnish with whipped cream and a cinnamon stick.