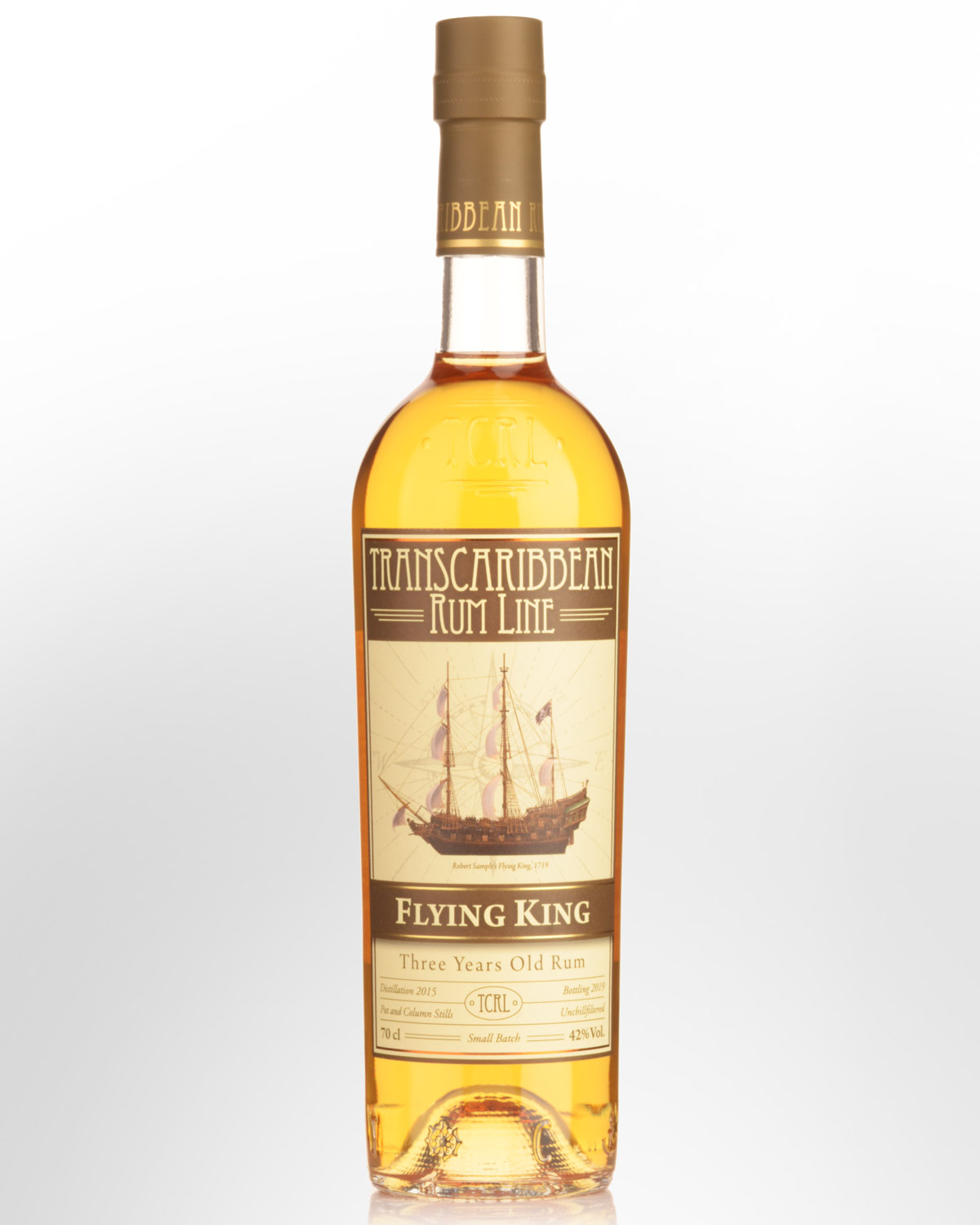 Transcaribbean Rum Line Flying King 3 Year Old Jamaica & Dominican Rum (700ml)
A tropically aged rum, blending the high-ester profile of Jamaica with the attractive roundness of the Dominican style. With its highly expressive aromatics, this edition is created with versatility and mixology in mind. The title references a member of the British Royal Navy's fleet. The Flying King followed the adventurous life of its Captain, Robert Sample, a pirate who didn't hesitate to beach his vessel to escape his capture. 42% Alc./Vol. Non chill filtered.
Notes from the bottlers... Ester nose, roasted banana, dried fruit, light licorice and cinnamon.