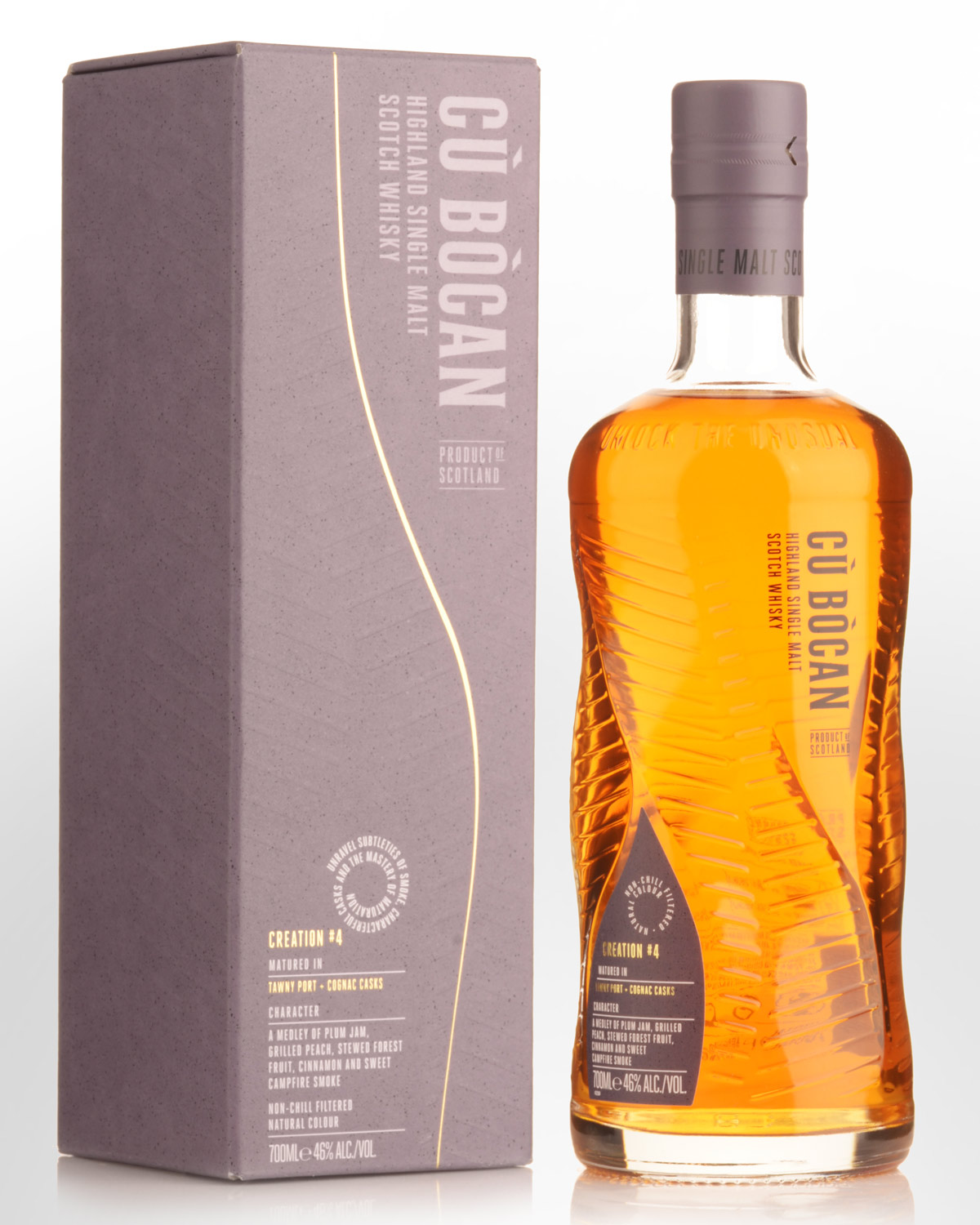 Tomatin Cu Bocan Creation #4 Single Malt Scotch Whisky (700ml) - Tawny Port & Cognac Casks
Speyside, Highlands,
SCOTLAND
Thanks to the use of lightly peated barley, Tomatin's Cù Bòcan malts retain a signature wisp of smoke. They consider each "Creation" an exploration into the subtleties of peat and oak. The fourth release in the range comes aged in a combination of Tawny Port and Cognac casks, taking inspiration from the Antrim Cocktail. According to the distillery manager, the port adds charred and jammy flavours: think plum jam, glazed cherry and spiced chocolate, while the Cognac casks contribute sweet and floral notes like fresh croissants, apricot and baked pears. 46% Alc./Vol. Non chill filtered.