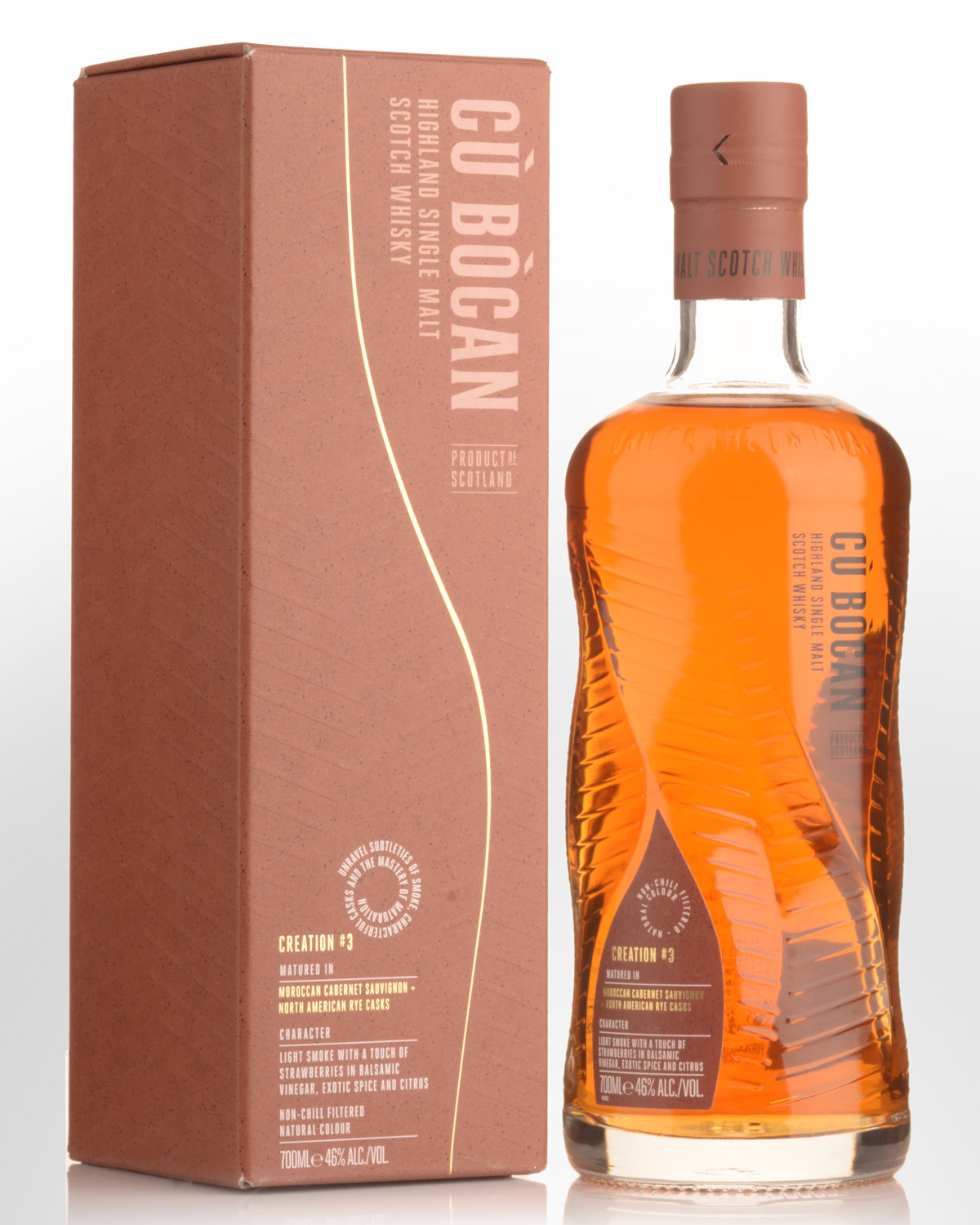 Tomatin Cu Bocan Creation #3 Single Malt Scotch Whisky (700ml) - Moroccan Cabernet Sauvignon Casks
Speyside, Highlands,
SCOTLAND
Re-launched in 2019, Tomatin's Cù Bòcan whiskies are distilled in one month during winter. Peated to around 15 ppm and presented in distinctive, contemporary bottles, there's now a further extension to the series referred to as "Creations". Featuring two unlikely woods, Creation Number 3 tastes and smells of light smoke with two casks adding further complexity: A Moroccan Cabernet Sauvignon wine barrel is said to contribute hints of rose water, strawberry and black fig, while the North American Rye cask adds fresh and spicy, citrus and tropical fruits. 46% Alc./Vol. Non chill filtered.