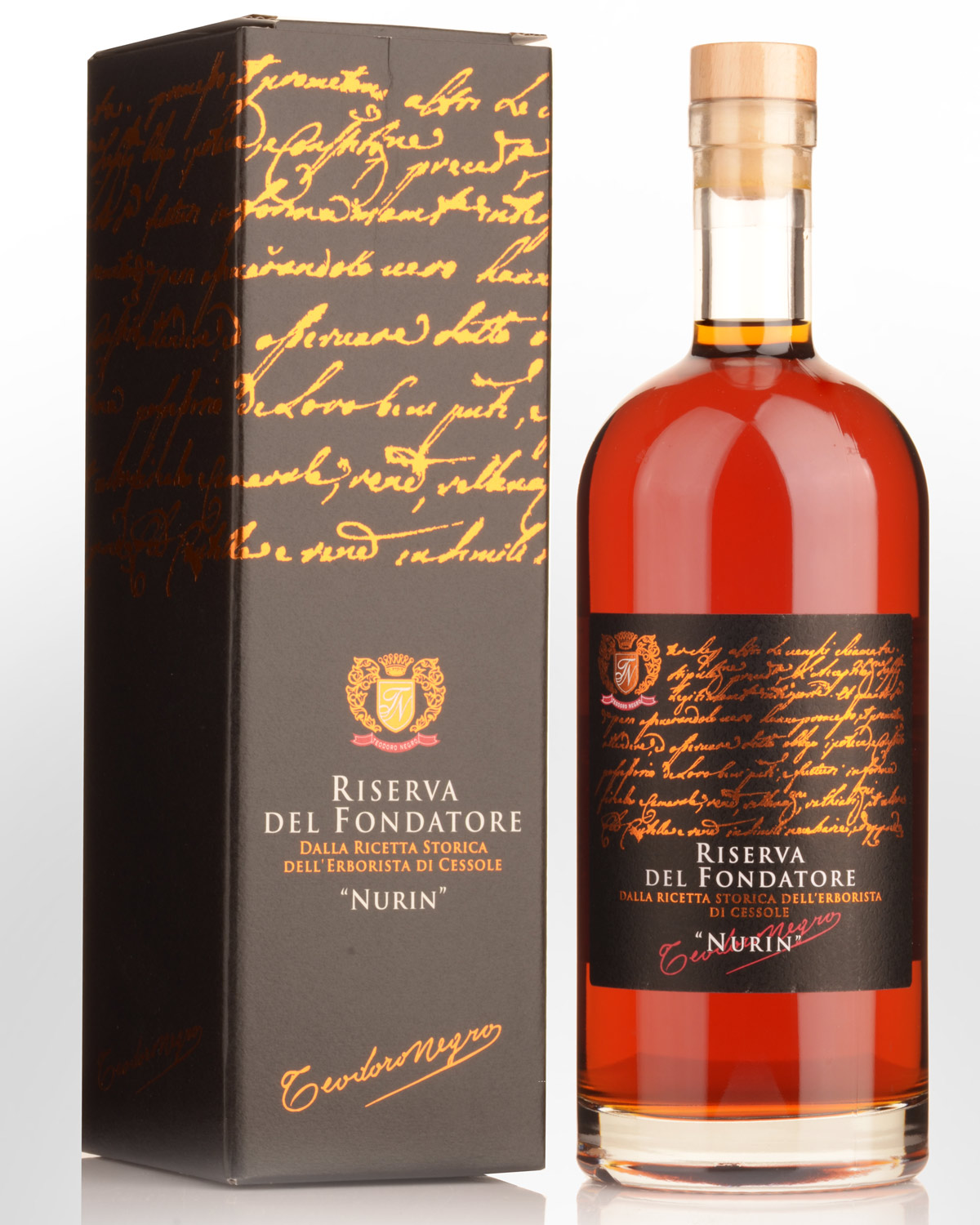 Toccasana Riserva del Fondatore "Nurin" Liqueur (1000ml)
This is the more mature. higher alcohol version of the Langhe classic, 'Toccasana', taking on a deep copper colour from approximately thirty months of ageing in oak barrels. Like its sibling, it's created from 37 herbs, flowers, roots and spices, dried and cut, mixed and placed in a macerator, then covered with a water and alcohol solution. Pleasantly bitter and best consumed at room temperature, its digestive properties make it perfect at the end of a meal. Botanicals include green anise, wormwood, basil, gentian, peppermint, lemon balm, sage, rosemary and many more. 30% Alc./Vol.
The story of Teodoro Negro's Toccasana has deep historical roots in the Asti area, where herbal knowledge and domestic pharmacopoeia have always been widespread. Teodoro Negro was born two months premature and the seventh of 12 children, on 22 February 1910, in Cessole (AT). According to popular tradition, babies born during the 7th month of pregnancy are endowed with extraordinary sensitivity and Teodoro was no exception: his uncommon empathy enabled him to establish a deep connection with people and identify their problems at a glance. Fond of herbs, he began to study them, collecting them and compiling detailed catalogues, until he opened an herbalist shop of his own. With the aim to learn more about the healing properties of herbs, he began training at the monastery of the Priarist Fathers in Carcare, and then continued his studies at the University of Pavia, where he obtained his herbalist diploma in 1940. Back home, he started developing the blend that would eventually lead him to produce Toccasana in 1970.