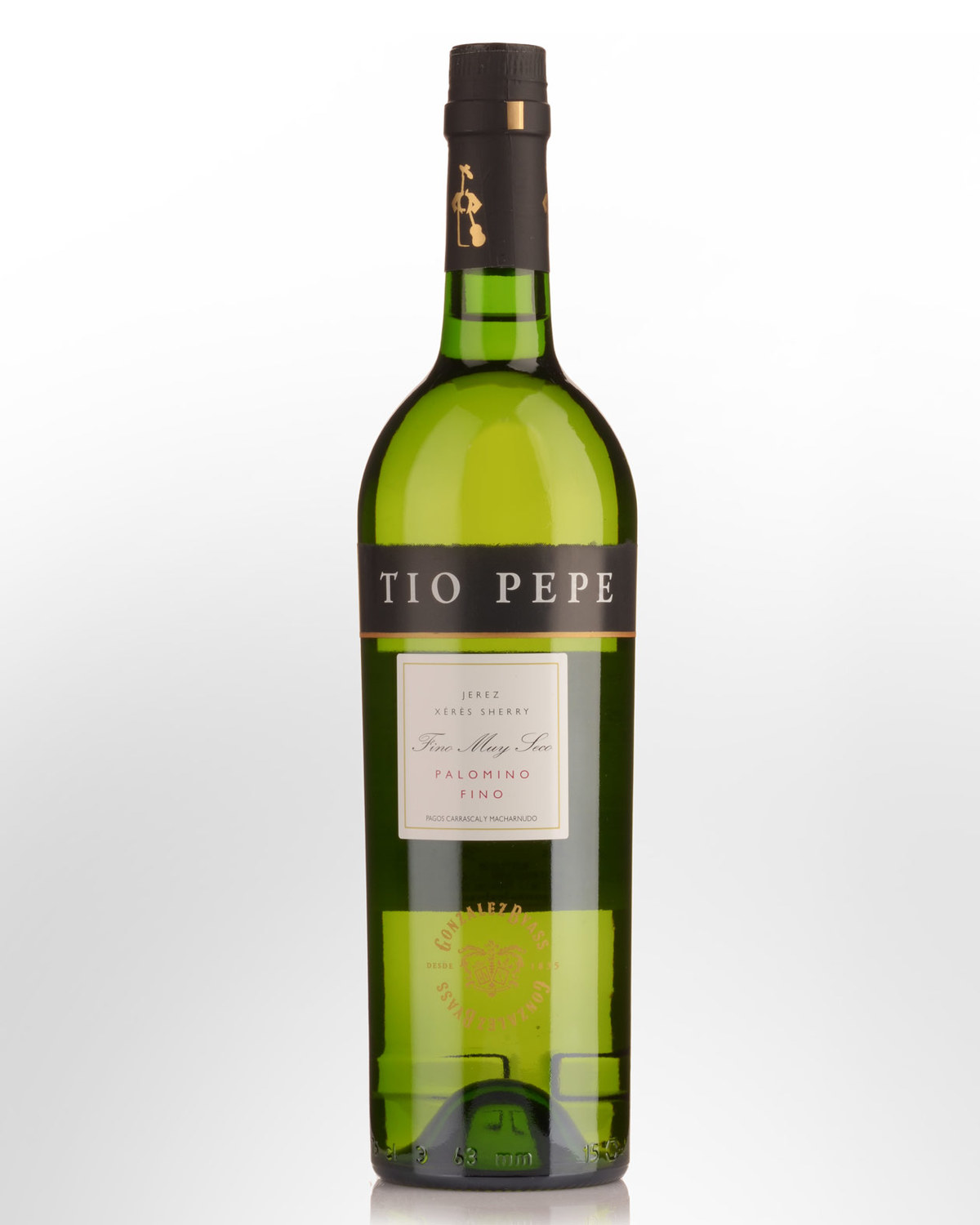 Tio Pepe Fino Sherry
The world's best-selling Fino, uncompromisingly dry, always served cold, fantastic with food – especially savoury nibbles such as Jamon Iberico, chorizo, olives, nuts, Manchego cheese and bread and oil.
The story behind Tio Pepe, one of the world's great fino sherries is a colourful one.Translated, "Tio Pepe" means "Uncle Joe." Joe was a wine trader who raised his young nephew, Manuel Gonzalez Angel after Manuel's father died leaving a wife and seven children. Manuel himself later became a prominent exporter of sherry and his cellars were frequented by his benefactor who was particularly partial to one barrel of fino. Delighting in this, Manuel had the words "Tio Pepe" branded on the butt ensuring that it would always be available for when his uncle visited. However, news spread quickly and soon everyone wanted to dip into Uncle Joe's reserve. There was only one solution - the rest is history. Today annual production has soared to a staggering nine million bottles!
Tasting note: Made from 100% Palomino grapes and aged for an average of seven years using the traditional Solera system. Deep pale golden colour. Pungent bouquet with yeast dominating. The perfectly balanced palate is full and round displaying mixed nuts and attractive flor yeast character. Very dry, crisp clean finish that lingers long in the mouth. Remains a classic in its genre as an ideal aperitif. Serve chilled with shellfish.