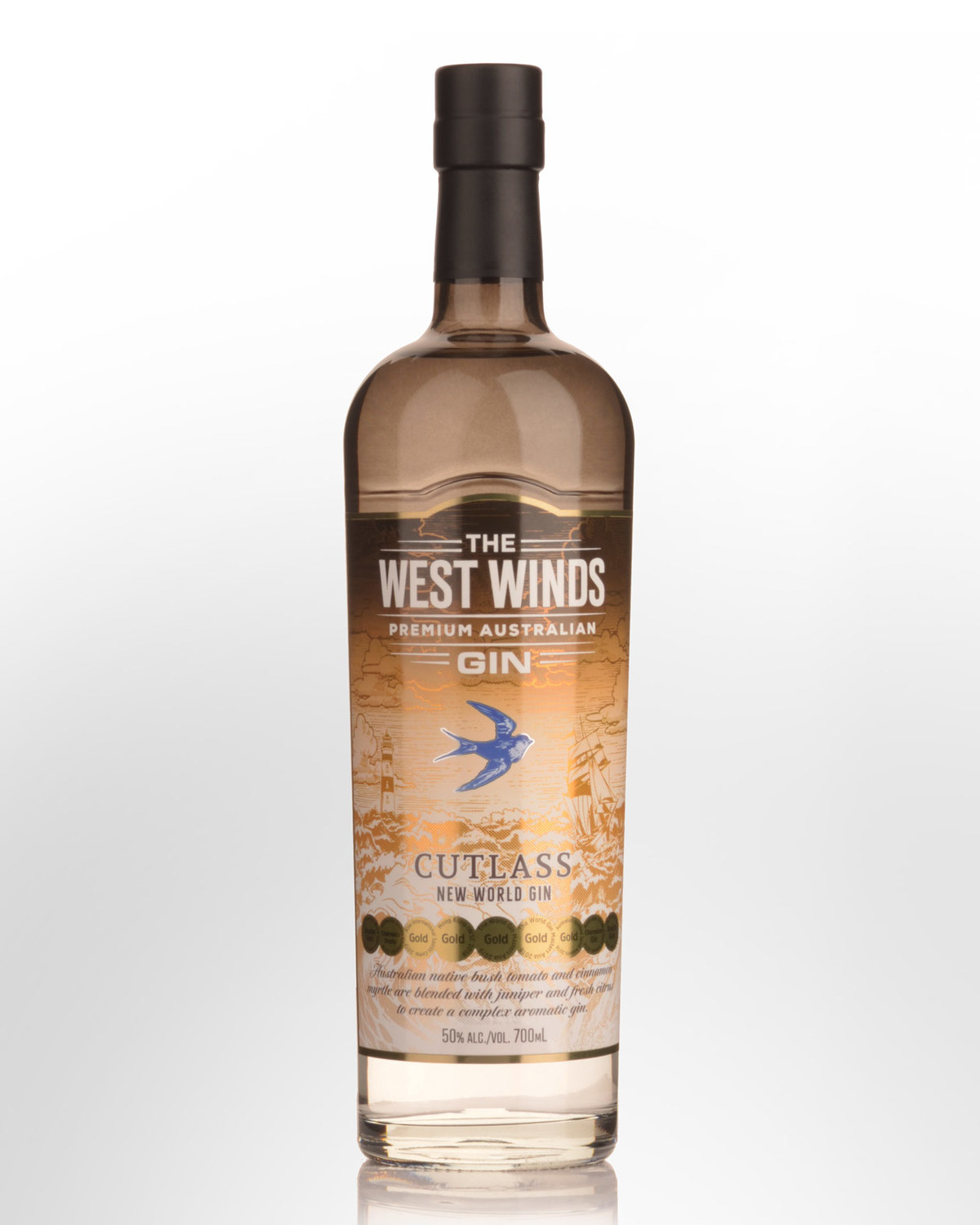 The West Winds The Cutlass Gin (700ml)
Western Australia,
AUSTRALIA
The Tailor Made Spirits Company was recently formed by a small group of wine and spirit enthusiasts with a vision to create an affordable range of premium spirits that would sit comfortably on the world stage. The first releases included two exceptional gins under "The West Winds" label, named after the ocean breezes that carried sailors across the Indian ocean to the west coast of Australia.
The Cutlass combines traditional juniper alongside some uniquely Australian elements like cinnamon myrtle and Australian bush tomato. Handcrafted small batch is the key to its delicacy. The introduction of Australian bush tomato pairs up with an increase in coriander seed to produce a headstrong but beautifully aromatic gin. Garnish with a sliver of green capsicum or cherry tomato.
Tasting note:
Clear, silvery appearance with a slight viscosity. Beneath a delicate floral / mineral top note, the juniper becomes evident, but overall, this is definitely more citrus orientated than the "The Sabre", and in the freshest way imaginable in a gin. It literally smells like fresh peeled grapefruit, orange or lemon - superb. The freshness carries onto the palate where citrus peel is perfectly balanced against peppery juniper and rosemary flavours, building into a tremendous but controlled pepper burst. Bracing, impeccably clean and dry; Aftertaste is delicate with juniper, citrus peel, rosemary and lavender notes gradually subsiding leaving you wanting for more. A world class effort.
50% Alc./Vol.
Other reviews...
Gold Medal – Asia International Spirits Competition 2017; Gold Medal – The World Gin Masters Asia 2018 ; Gold Medal – 2018 Cathay Pacific Hong Kong International Wine & Spirit Competition 2018; Gold Medal - Australian Distilled Spirits Competition 2016