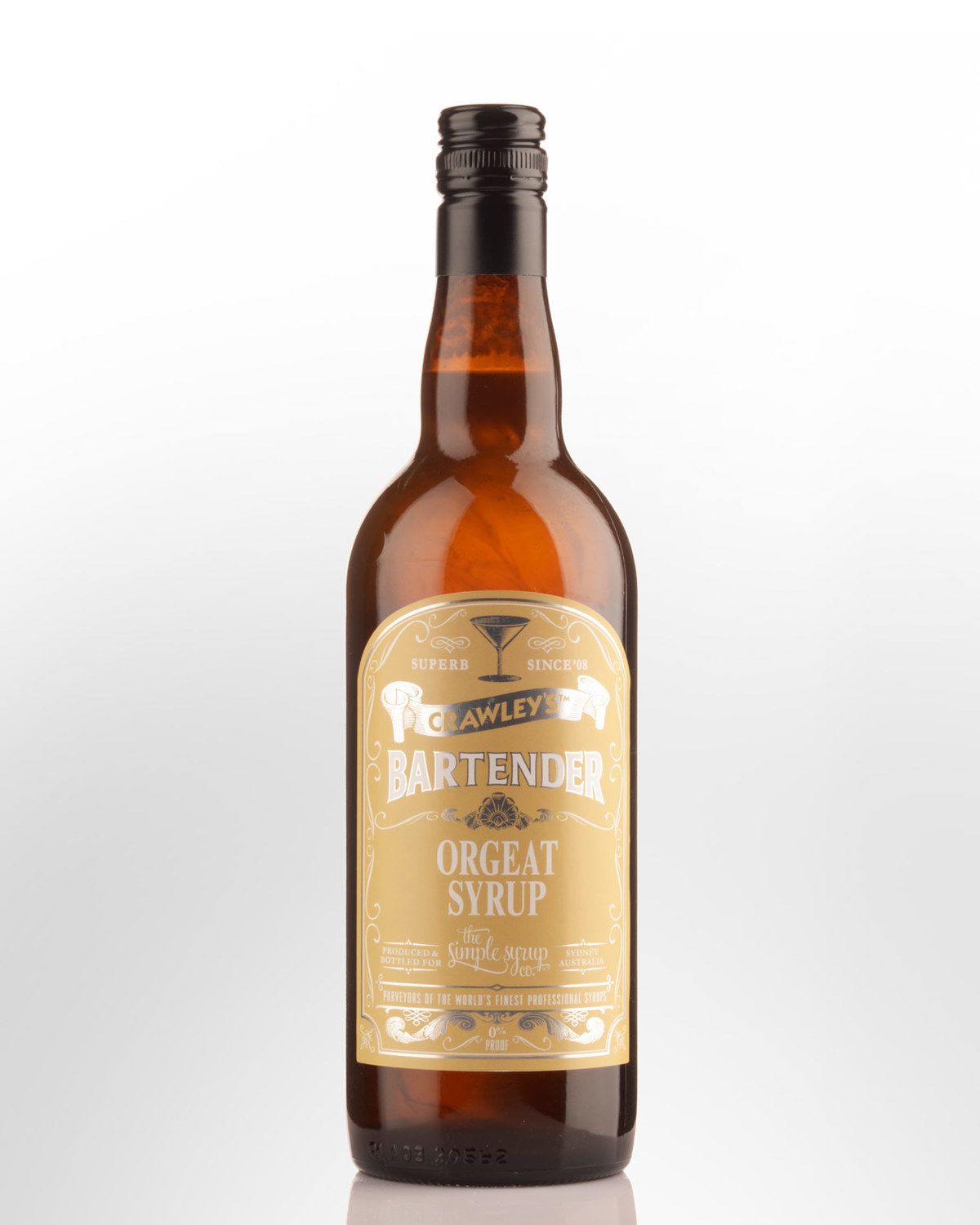 The Simple Syrup Co. Crawley's Bartender Orgeat Syrup (750ml)
New South Wales,
AUSTRALIA
Nicknamed #86, after the specific number of versions were created before deciding upon this particular hand made recipe produced from crushed almonds and mahlab kernels. The nose is of saturated bitter almonds and a subtle spiced cherry. The flavour builds to mid peaks of bright sweet spice closing off to deep long creamy almond finish.
Suggested cocktails for inclusion are the Fog Cutter, Army Navy, Japanese Cocktail and the Mai Tai.