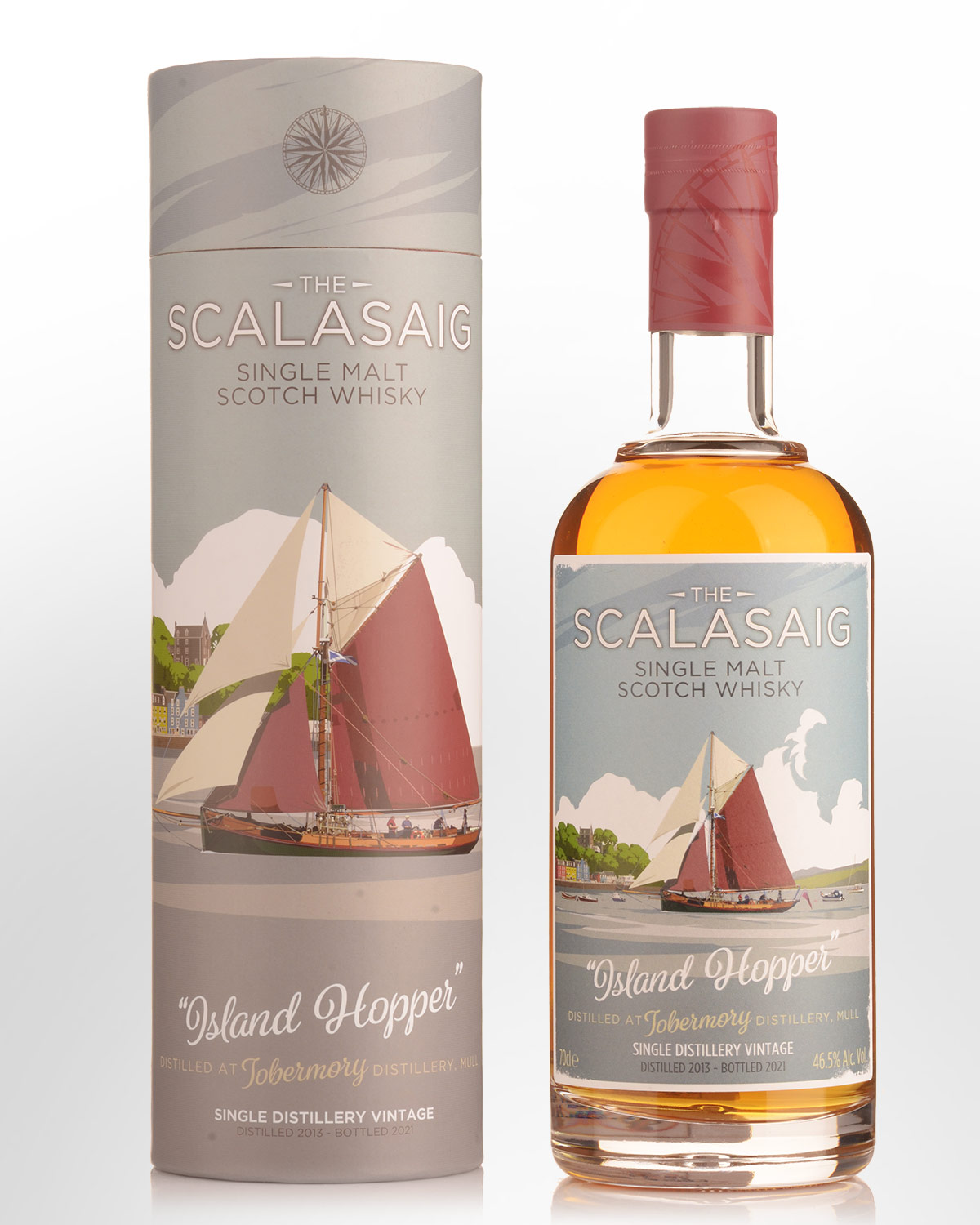 The Scalasaig "Island Hopper" Tobermory 8 Year Old Single Malt Scotch Whisky (700ml)
A second in the "Island Hopper" series of colourful labels with a yachting theme is this unpeated expression from Tobermory. Relatively short fermentations in tangent with stills designed to maximise reflux result is a spirit which is rich and coastal, yet at the same time full of sweet fruit and malt notes. This is a combination of four casks finished for eighteen months in ex-Oloroso Sherry hogsheads. We received a 30ml sample which showed an initially citric Tober' nose evolving to dry fruit'n'nut chocolate and a very accessible, middle-weight palate with low-key malt, dried fruits (prunes and apple) and chocolatey flavours. We didn't get much in the way of island character, though, it's a deliciously approachable malt. 1,490 bottles available. 46.5% Alc./Vol. Non chill filtered.
Notes from the bottlers... Nose: Smoked sweet teriyaki cured meats with a hint of spice and dried cake fruits. Palate: Rich and robust. Warming hints of exotic spice, dried fruits and dark liquorice. Enveloping it all is the bold burning embers of a peat fire. Finish: Salty sea breeze, sweet and warming with waves of maritime smoke.