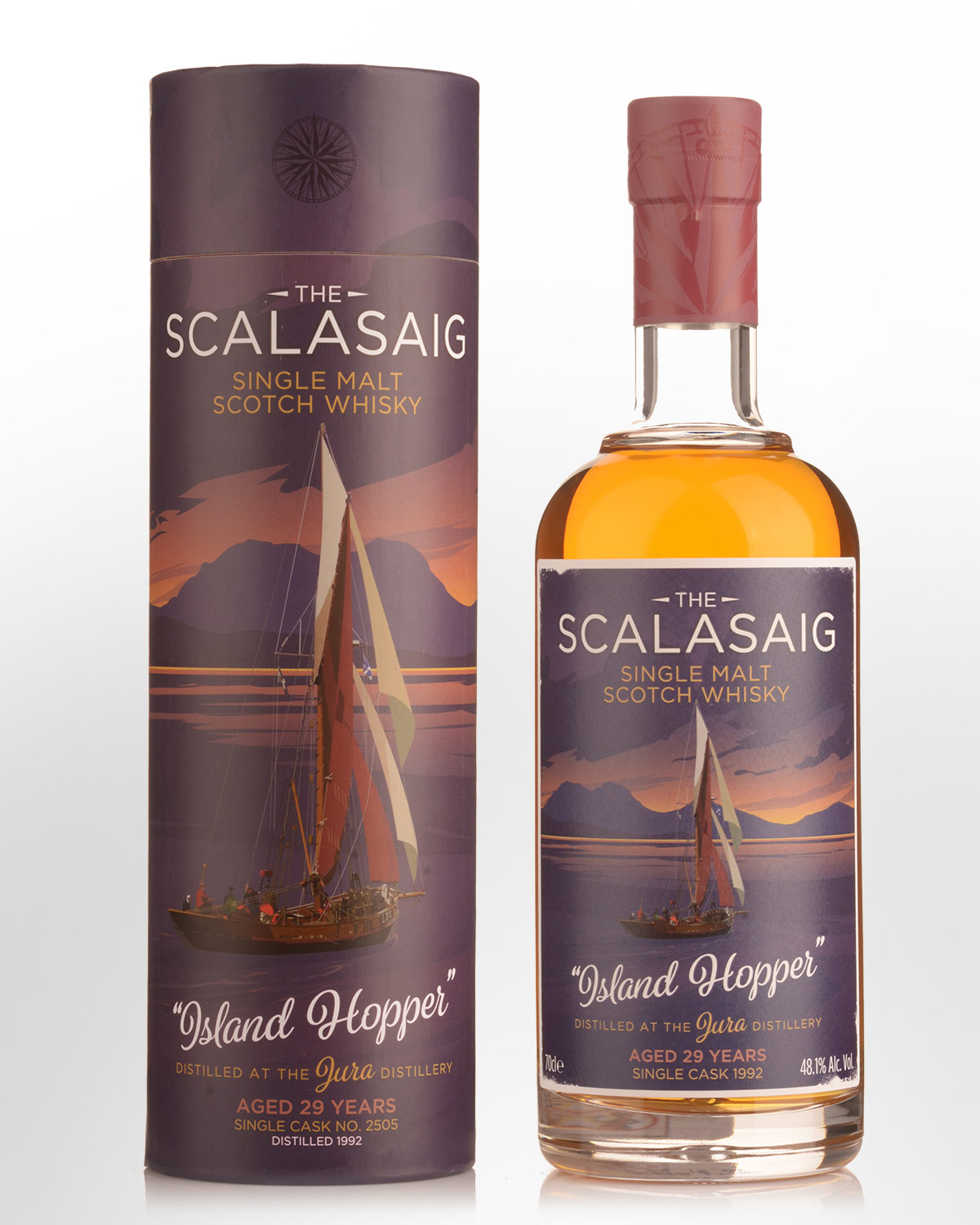 The Scalasaig "Island Hopper" Jura 29 Year Old Single Malt Scotch Whisky (700ml)
Another gorgeous old Jura, this time bottled by Colonsay Drinks for their Scalasaig "Island Hopper" series. A 30ml sample yielded fragile notes of dried mango, candle wax and sea breeze. Despite its age, the palate is stunningly fresh, punctuated by exotic notes of feijoa and nectarine - it's also long, graceful and integrated demonstrating how good (and astonishingly idiosyncratic) this distillate can be given time and bottled right from a Bourbon barrel - venerable Juras are amongst Scotland's most underrated Island gems. . No peat or wood finishes are required. Just under 200 bottles available. 48.1% Alc./Vol. Non chill filtered.
Notes from the bottlers... Nose: Earthy, biscuity and with a touch of vanilla cream. Palate: Sweet muscovado sugared apples, old oak and sea salt spray Finish: Warming toasted oak and lingering sweet spice.