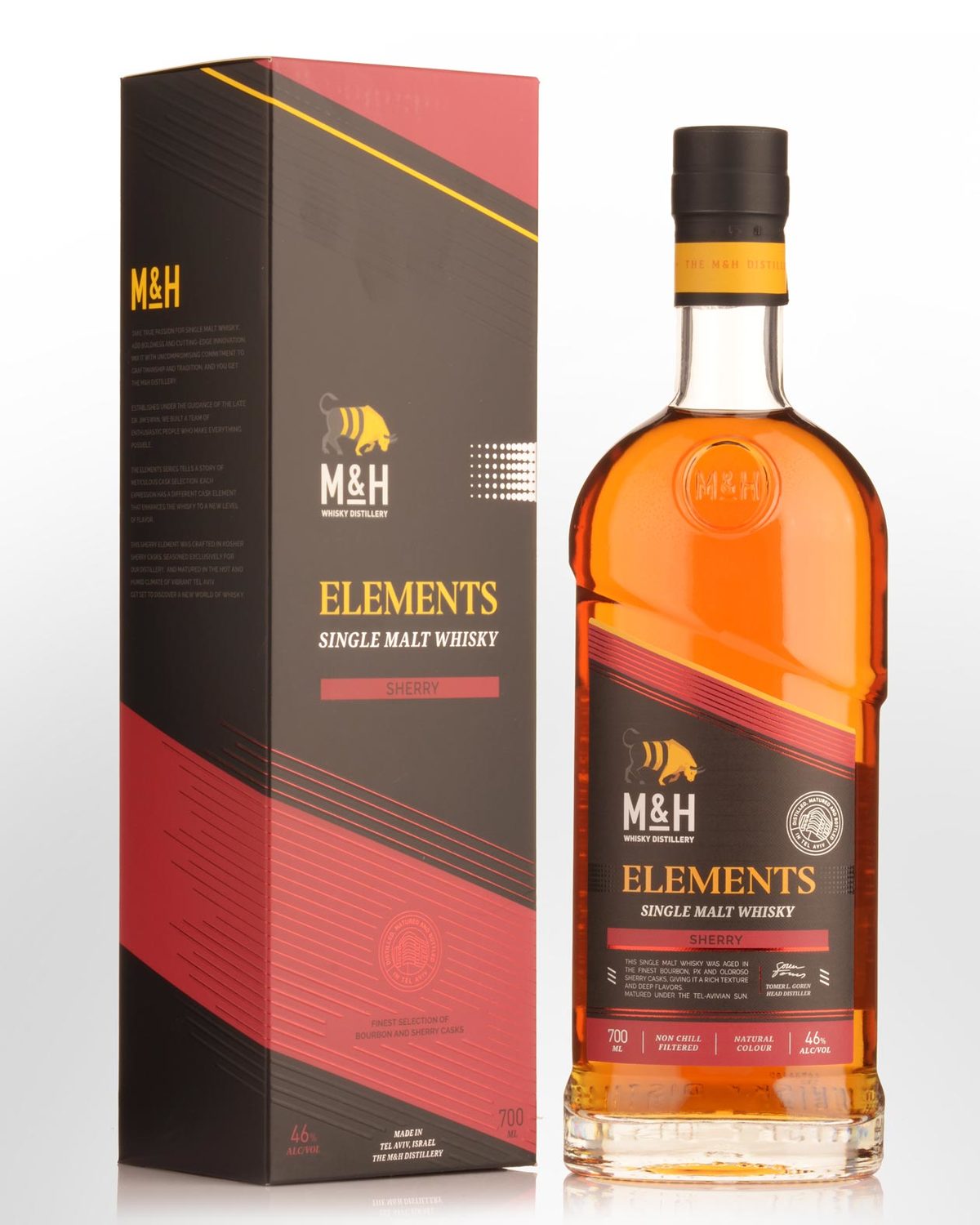 The Milk & Honey Distillery Elements Sherry Single Malt Israeli Whisky (700ml)
ISRAEL
To create this whisky, M & H commissioned seasoned Oloroso and Pedro Ximenez barrels from Spain. After twelve months in Jerez, the barrels were transported to the distillery and filled with new-make. It's not clear how or why, but this has been declared / classified as the first and only kosher sherry matured single malt whisky in the world. The shyness of the nose doesn't give away much, except that it's whisky. However it's more expressive on the palate where a nutty / dried-fruit kind of sherry is evident, followed by bitter cocoa. Youthful spices add lift and vibrancy before tea biscuit-like malt enters late. One of the drier sherried styles going around, but grows on you. 46% Alc./Vol. Non chill filtered.
Other reviews... Bourbon casks kosher. Sherry casks unkosher. So what's this then?...Actually, I'm scratching my non covered bit of head to work it out. Like the peated malt, you get the feeling there is some kind of alien intervention that is playing games with the grape and sending confusing messages. The one thing that escapes the melee is the malt itself, which certainly manages to stand up for itself, and proudly. You know this is well made: the lusciousness of the mouthfeel confirms that. But...
87 points - Jim Murray's Whisky Bible 2021
GOLD - The Spirits Business, World Whisky Masters 2020
GOLD - World Whisky Awards 2020
Notes from the distillery... This single malt reveals robust flavours of red fruit, dark chocolate, and oaky notes. Aroma: Dominant rich red fruit notes, covered by gentle oak, caramel scent and lemon freshness. Palate: Medium bodied. Light fruity sherry sweetness, rich fruits and dark chocolate, followed by gentle oaky notes. Finish: Long. The dark chocolate notes linger in the palate for a while, followed by tobacco and oak notes.