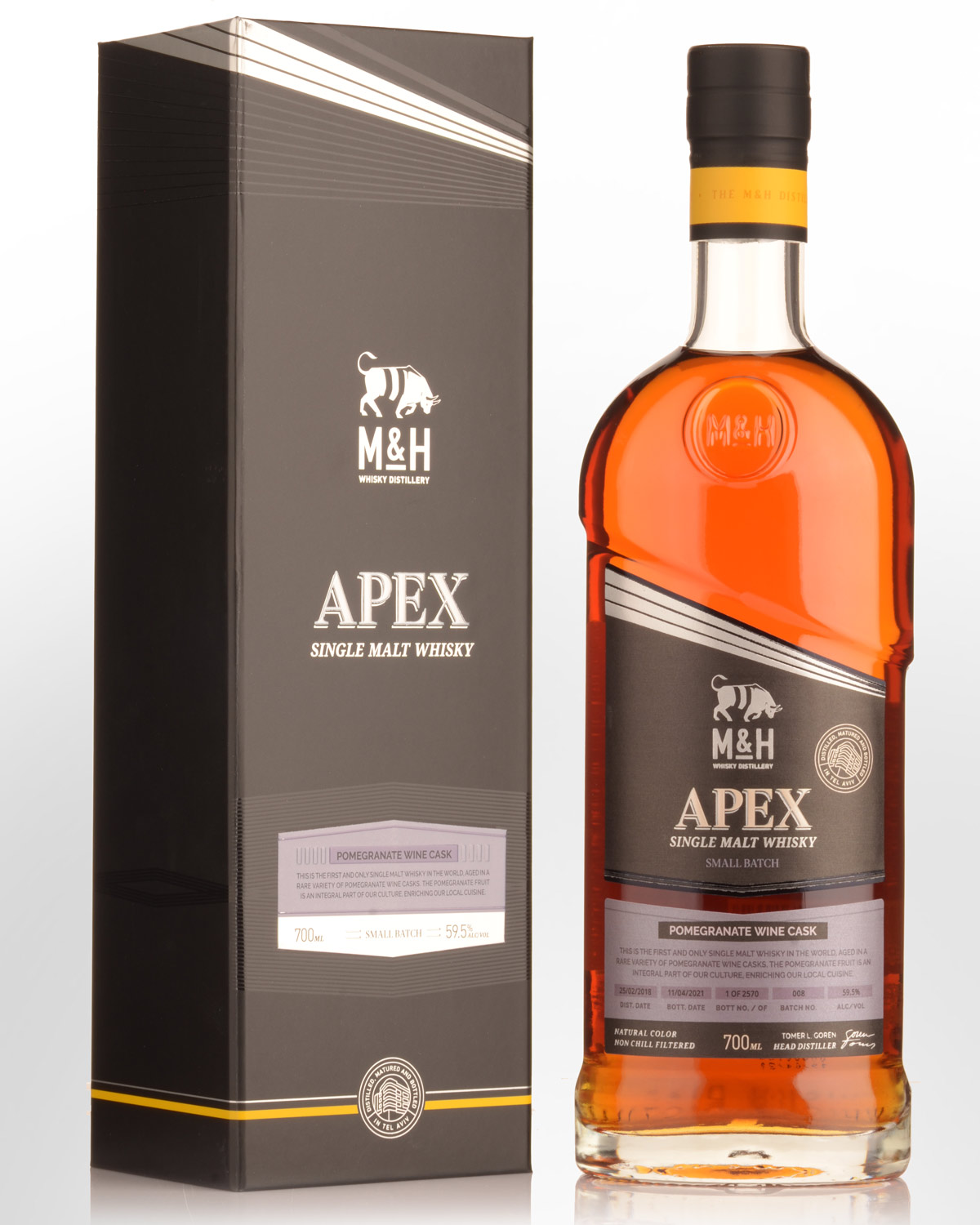 The Milk & Honey Distillery Apex Pomegranate Wine Cask Finish Cask Strength Single Malt Israeli Whisky (700ml)
ISRAEL
Milk & Honey's head Distiller, Tomer Goren, specifically selects exceptional casks with ouststanding flavour profiles for each batch of the Apex Series. And some very unusual casks make the grade. This batch represents the first and only single malt in the world to be finished in fortified style pomegranate wine casks for a period of six months. The nose is somewhat sharp and citric and needs time to settle in, but remains relatively muted with low definition malt and sweet fruit character. On the palate, creamy malt is framed by a pleasant bitterness. It's intense and tongue tingling, but like the nose the flavours never quite take off, the overall impression being something akin to berry infused dark chocolate. 59.5% Alc./Vol. Note: ABV may vary from batch to batch.
Category Winner at the 2021 World Whisky Awards
Notes from the producers... AROMA: Ripe pomegranate, followed by a swirl of rich vanilla, roasted coffee and butterscotch. Strong earthiness, accompanied by notes of orris root, spearmint and freshly baked sour apple. PALATE: Juicy, with crushed pomegranate grains, dried figs and a bouquet of spicy-sour herbs. FINISH: Long and dry, with a hint of toasted oak, followed by sourdough pretzels with a side of red fruits.