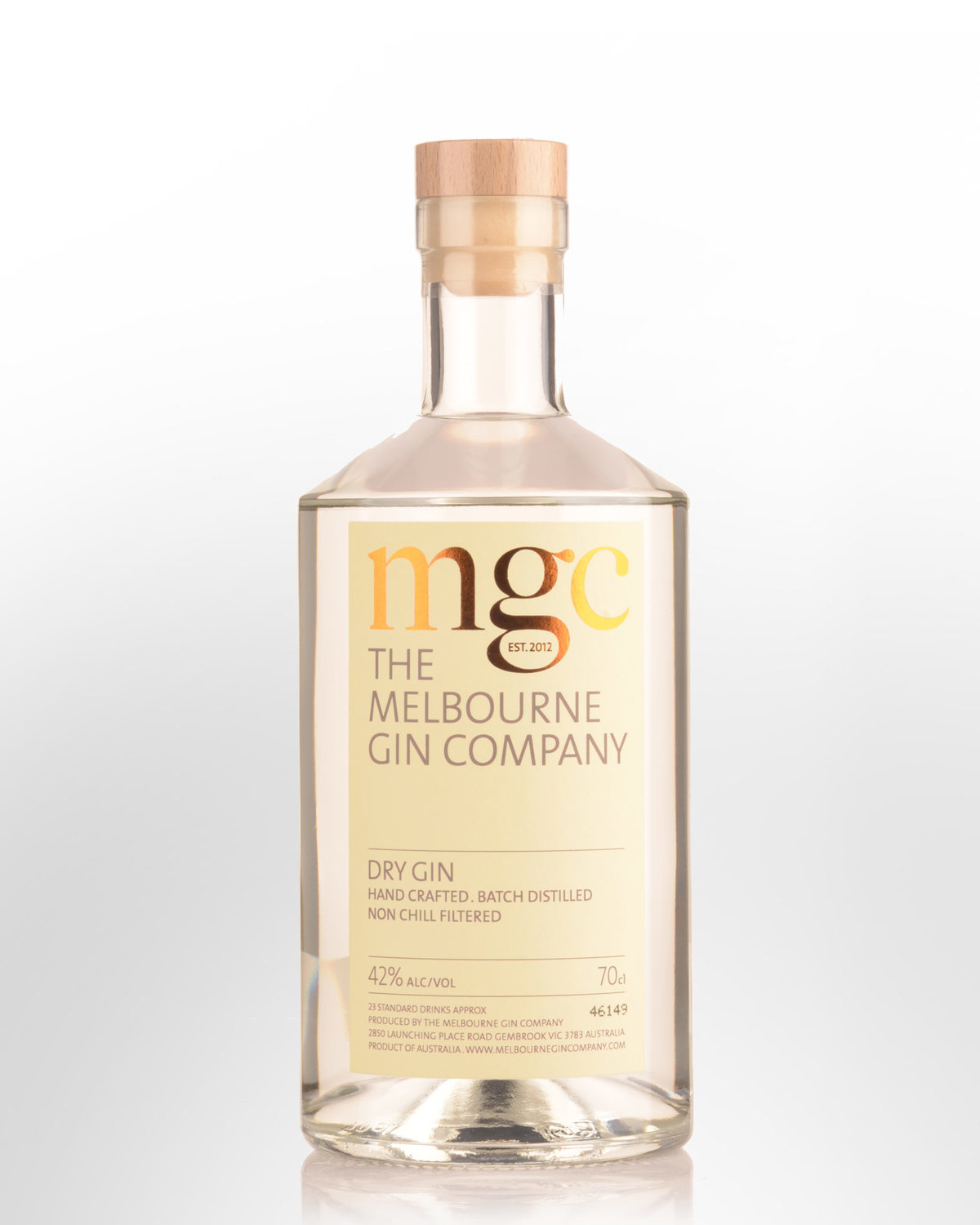 The Melbourne Gin Company MGC Dry Gin (700ml)
Launched in July 2013, ''MGC'' doffs its hat to the London Dry style with the two major components being juniper berries and coriander seed. There are 11 botanicals in total with the grapefruit peel and rosemary coming from the garden at Gembrook Hill Vineyard. The other botanicals are macadamia, sandalwood, honey lemon myrtle and organic navel orange, all sourced from Australia. The exotics in the mix are angelica root, orris root and cassia bark. Each botanical is distilled separately and then blended to a proprietary recipe – essentially a winemakers approach. They employ a copper pot baine-marie alembic still traditionally used for making perfume. This allows the preservation of the delicate nature of the botanicals. The final component is the water used to break the gin back. MGC use Gembrook rainwater which is pure and fresh and allows the botanicals to shine through. At only 60kms from Melbourne this local source contributes to the definition of the unique "Melbourne Dry Gin" style. The final product is not chill filtered.
"We didn't want to take out the oils that contribute so much to the aromatics and mouth feel of the gin" comments distiller, Adam Marks. "So when the gin is very cold the oils become slightly insoluble and form a light haze. The French use the word louche to describe this. In a different context someone who is louche is of a shady character! Each bottle is numbered to reflect the small batches in which it is made."
We look forward to tasting this new Aussie gem soon!