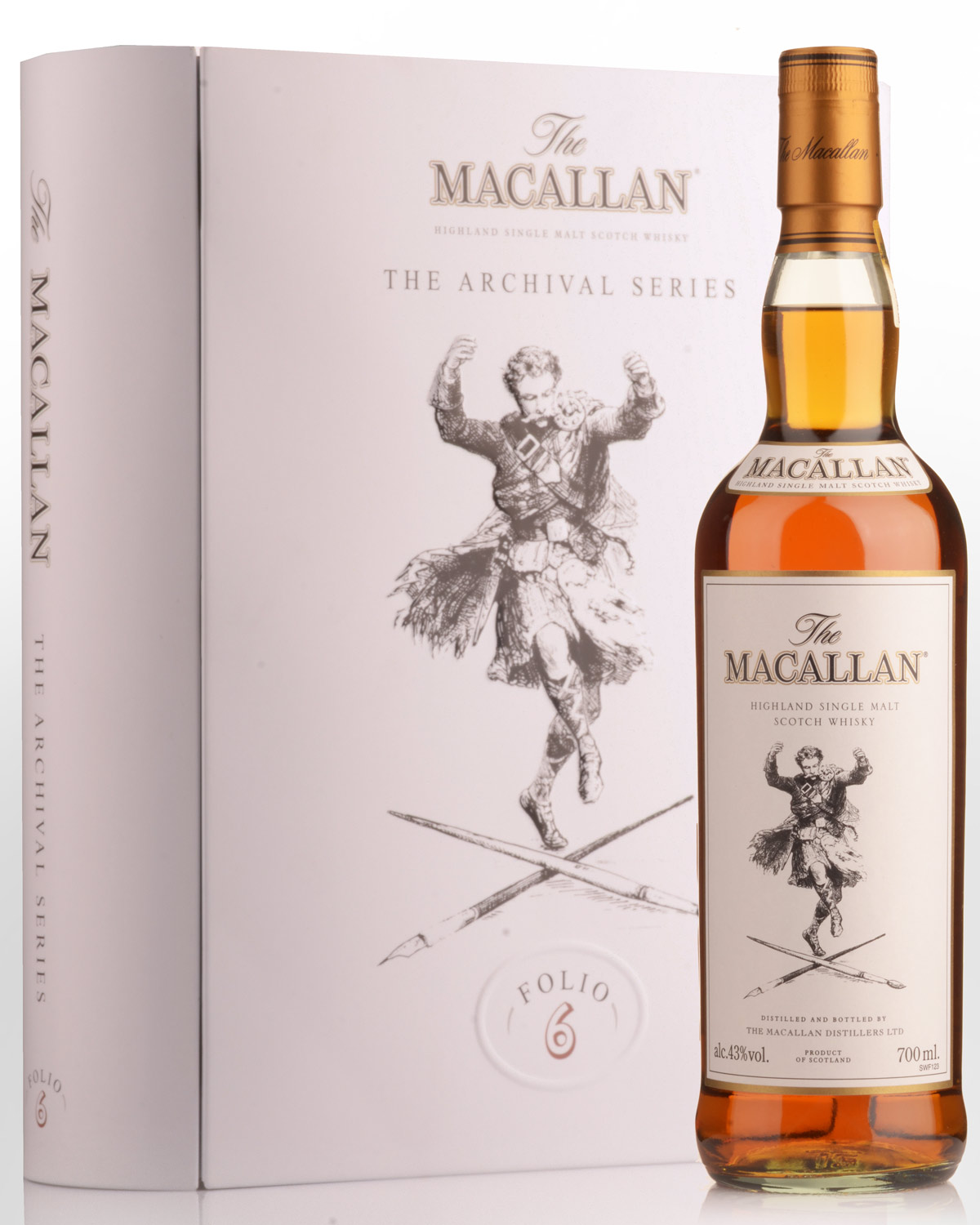 The Macallan The Archival Series Folio 6 Single Malt Scotch Whisky (700ml)
Speyside, Highlands,
SCOTLAND
Earlier editions of the Archival series have achieved some extraordinary upsides on the secondary market. This edition continues the theme of rediscovering The Macallan ads of the 1970s, 80s and 90s, alongside the minds that created them.
Folio 6 celebrates a wonderfully witty advert, which cleverly featured 'The Chairman' as a Scotsman dancing the Highland fling over a pen and brush, the symbols of the advertising team of Holmes and Salaman. At the time, The Macallan Chairman was Allan Shiach, who as a writer himself, was known to suggest the occasional idea to the brand's creative team. Naturally, the two admen tended to bridle a little at these suggestions from above – but of course when it was The Macallan Chairman they could hardly demur. Brows were furrowed. Misgivings were muttered. But the admen stuck to the creative task, and ultimately chose to feature the Chairman himself in their response to the gauntlet he had thrown down. The resulting campaign remains one of the brand's most memorable, and to many, the most amusing. Collectable. 43% Alc./Vol.