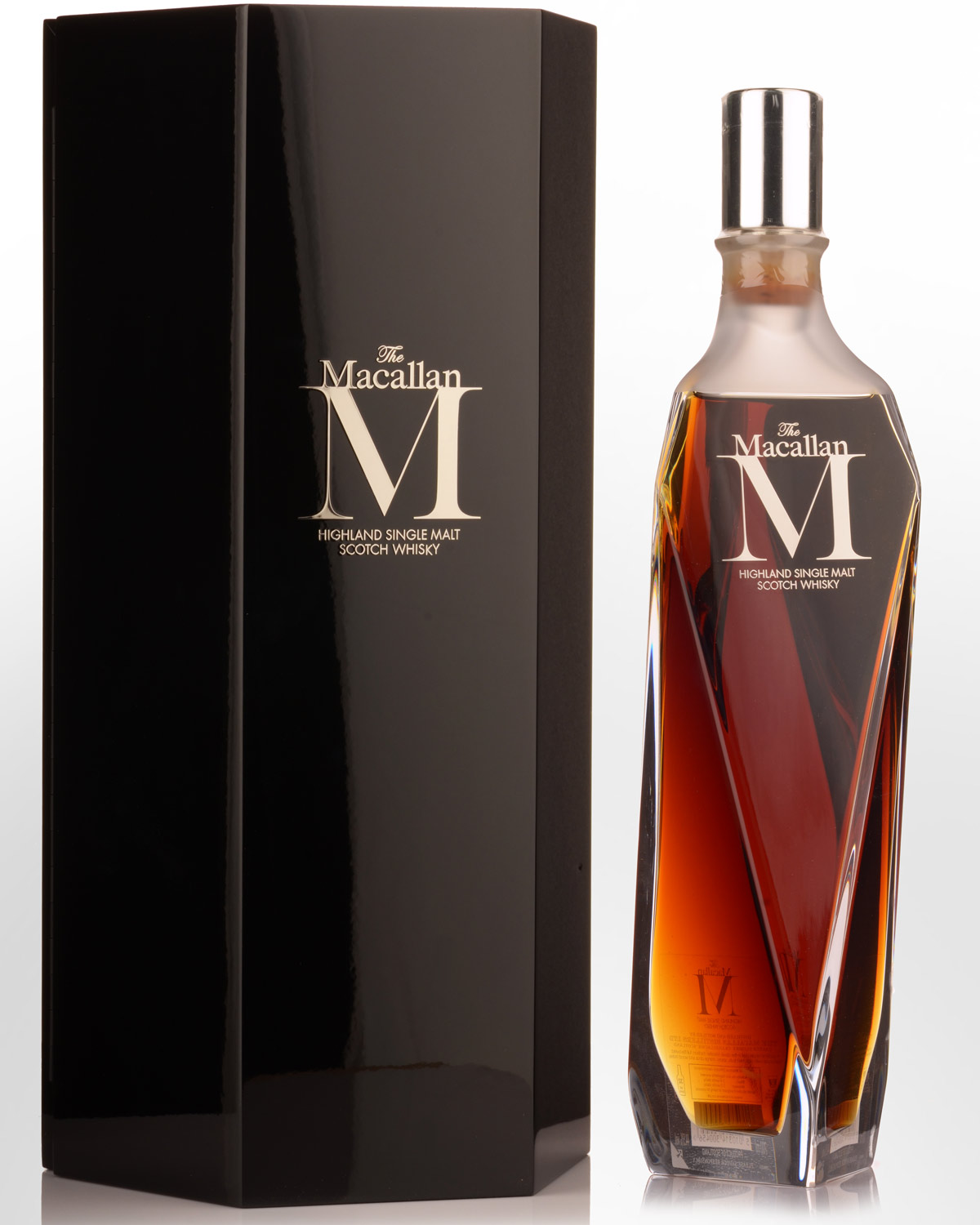 The Macallan M Decanter Single Malt Scotch Whisky (700ml) - 2019 Release
Speyside, Highlands,
SCOTLAND
The Macallan M 2019 continues the distillery's collaboration with the world's best crystal maker, Lalique and legendary designer, Fabien Baron. Fashioned from the highest grade crystal, the six facets of the decanter reflect the wonderful, deep, natural colour of the whisky like a cut, highly polished diamond. Housing precious liquid reserves, it includes Macallan distilled all the way back to 1940, its deep rosewood colour derived purely from the 500 litre sherry seasoned casks, butts and puncheons it was matured in. Most were made of Spanish oak. Expect delicate aromas and flavours of orange oil entwined with liquorice and dark chocolate notes, masterfully balanced with a hint of vanilla sweetness. 45.9% Alc./Vol.
Notes from Macallan... Nose: Rich vanilla cream sweetness with light wisps of smoke and an earthy dark chocolate sweetness. Palate: Initially a rich combination of dried fruit and citrus and slowly this rolls into a rich peat smoke. It is a wonderful contrast, it is almost as if the whisky comes in two parts allowing an insight to the flavour before being enveloped in sweet peat notes. The light elements of smoked dried fruits and an almondy nuttiness makes it feel almost chewy. Finish: Long sweet dried fruit with a lengthy sweet peat flavour.