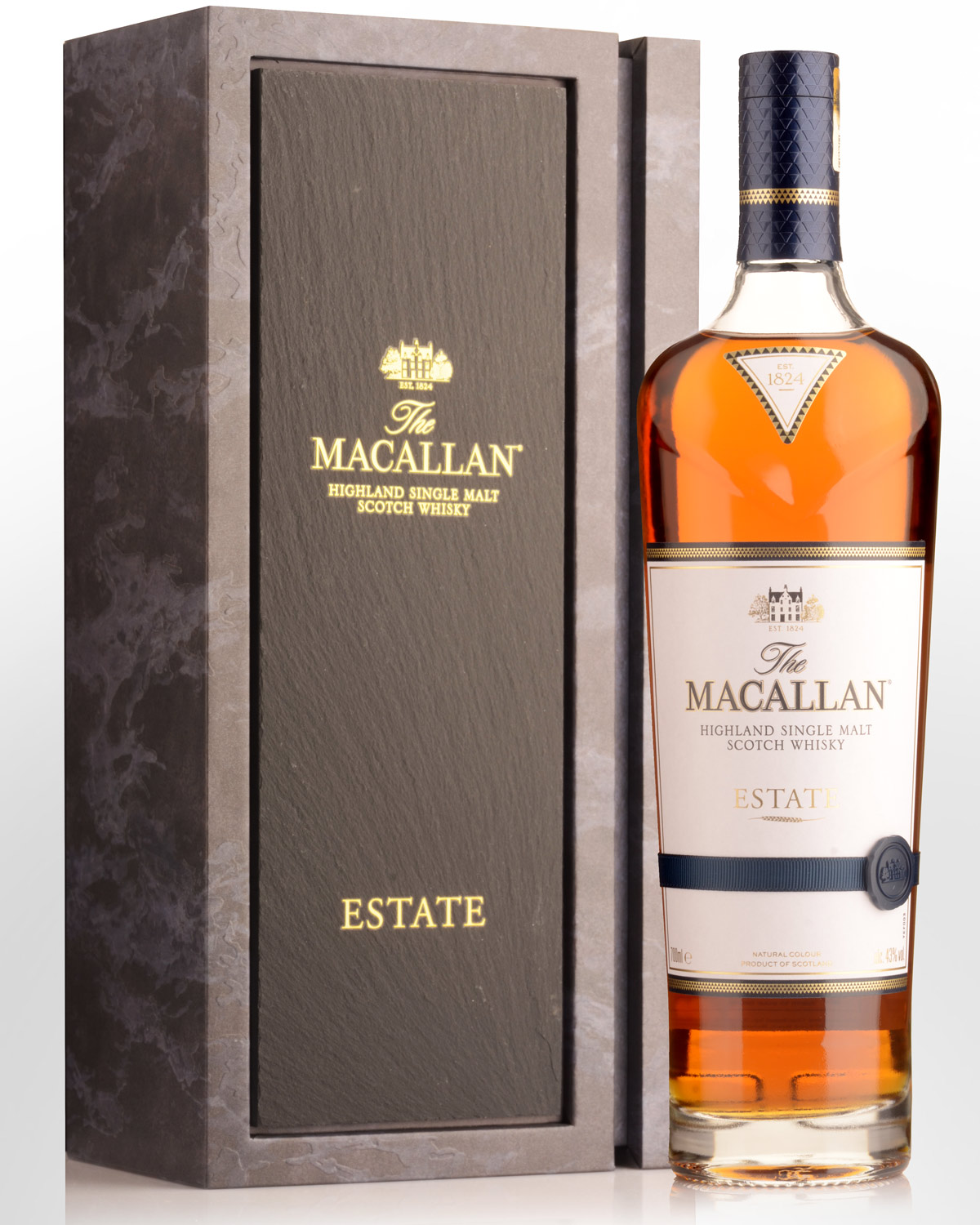 The Macallan Estate Single Malt Scotch Whisky (700ml)
Speyside, Highlands,
SCOTLAND
After a slow twelve months, new releases from Macallan are once again gaining momentum. The impressively packaged Macallan 'Estate' is a tribute to the distillery's heritage and location. Made using a proportion of barley grown at Easter Elchies estate (which is distilled just once a year), the estate-grown grain honours the birthplace of every bottle of Macallan. Whisky Maker Sarah Burgess describes a malt with subtle hint of citrus balancing the traditional sherried richness, resulting in a complex dram with a long finish. Very limited stocks.
Notes from the producers... Nose: Warm, comforting and homely notes of cinnamon. Wood spice and orange oil, opening into dried fruits with a sweet lemon, banana and caramel. Palate: Soft and warming with wood spice, opening into a dry oak flavour spiked with candied raisin and fresh fig. Moving into a sweet fresh orange and delicate fresh citrus Finish: A sweet citrus twist.