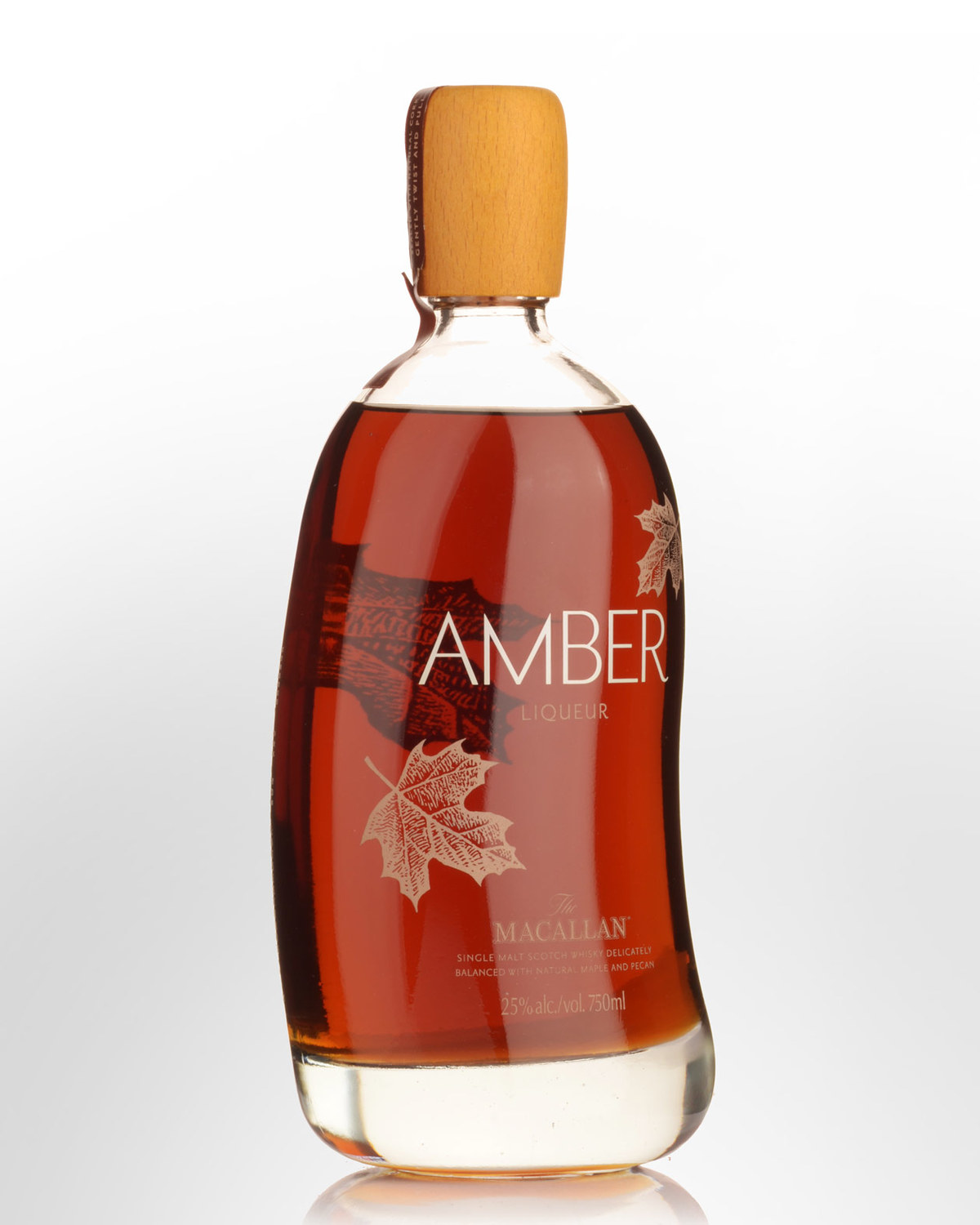 The Macallan Amber Scotch Whisky Liqueur (750ml)
Speyside, Highlands,
SCOTLAND
Note: The perforated seal running from the cap down onto the bottle has partly torn but it is still intact and therefore sealed.
This is The Macallan's first attempt at a whisky liqueur. Those who have had the opportunity to taste it will be sad to learn that it has now been discontinued (collectors take note!) It consists of Macallan Single malt whisky flavoured with maple syrup and pecan.
If you like cocktails like the 'Rusty Nail', Macallan Amber can add an exciting twist in place of the traditional Drambuie. This is also recommended as a variation on the White Russian. 25% Alc./Vol.
Snatch yourself a bottle while they're still around! One bottle only.