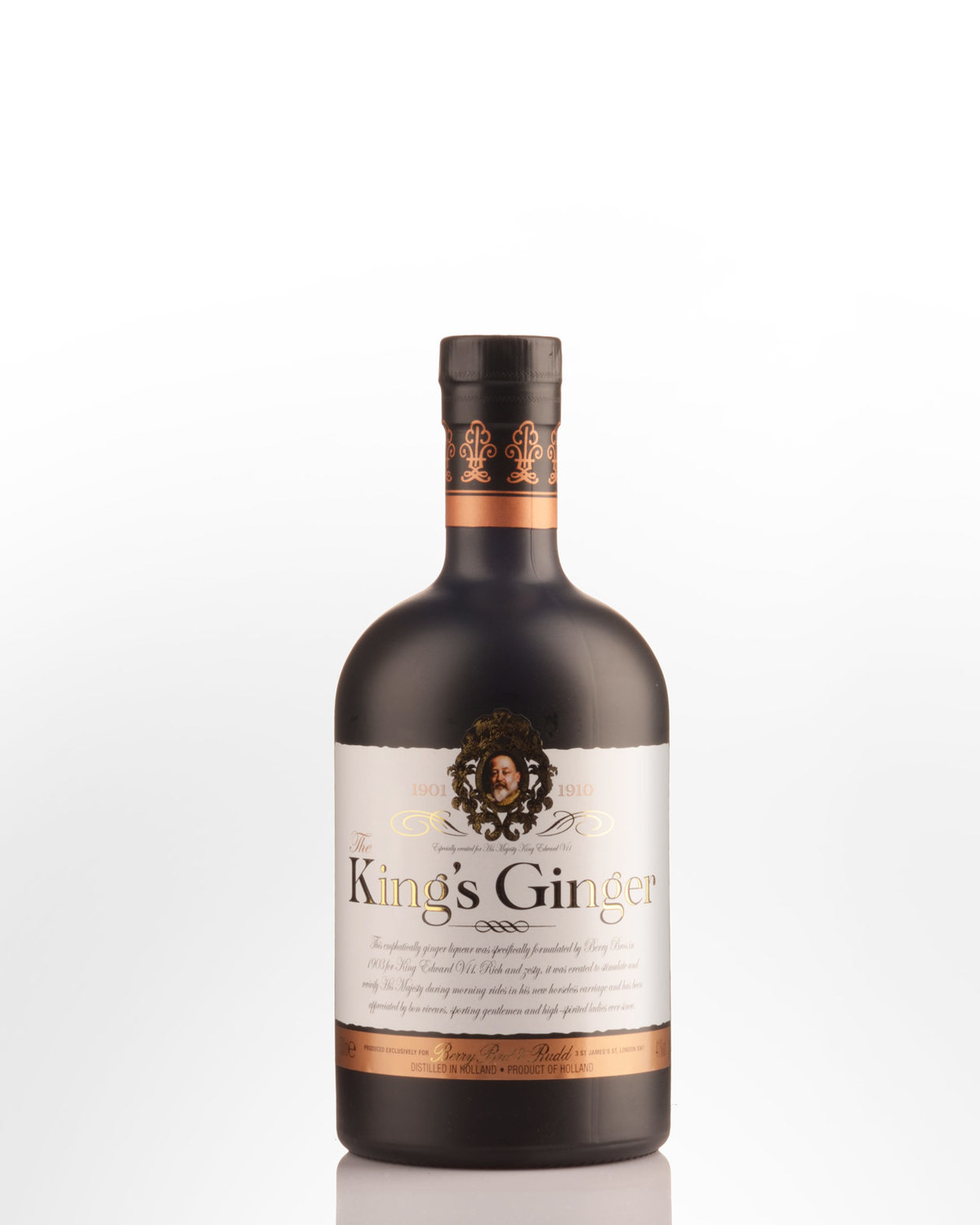 The Kings Ginger Liqueur (500ml)
NETHERLANDS
A high-strength ginger liqueur created by Berry Bros in 1903 for King Edward VII. The liqueur was said to have be formulated at the request of the royal doctor, to spark new life into the King during the morning rides in his new horseless carriage - a Daimler.
The King's Ginger is created by macerating ginger root, lemon peel, and final addition of single malt whisky.
Cocktail Recipe: Prince Harry
-20ml Myers Dark Rum
-20ml Kings Ginger
-15ml freshly squeezed lime juice
-Dash of Angostura bitters
-30ml Ginger Beer
Fill a cocktail shaker with ice. Add rum, King's Ginger, lime juice, and Angostura. Shake well and strain into an ice-filled old fashioned glass. Top with ginger beer and garnish with lime twist. Maggie Hoffman - www.seriouseats.com
 Click here to learn more about Liqueurs.

 Click here for Classic Cocktails.