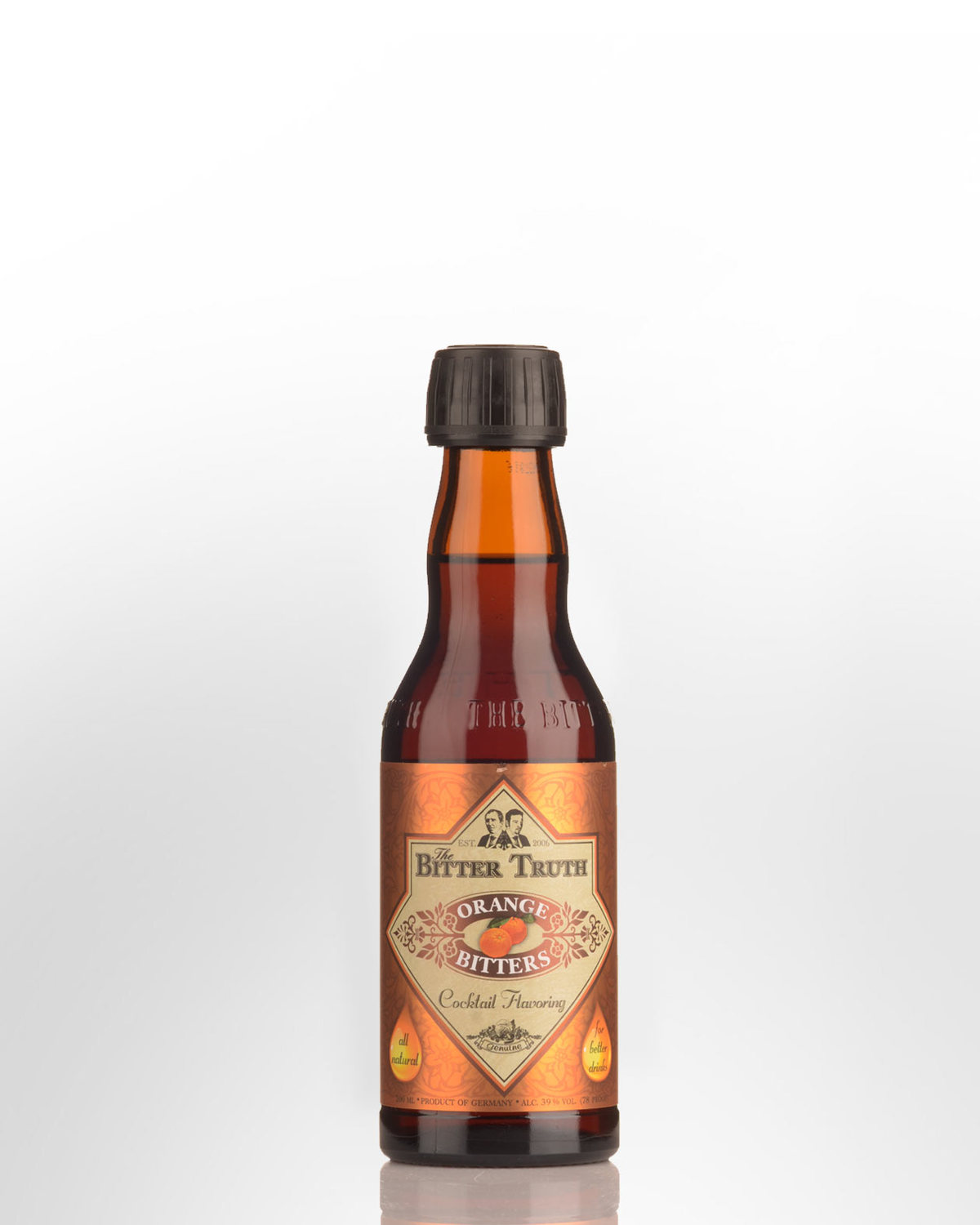 The Bitter Truth Orange Bitters (200ml)
GERMANY
Founded in 2006 by German bartenders Stephan Berg and Alexander Hauck, The Bitter Truth Company were one of the first to revive a wide range of classic cocktail bitters on the retail market for modern day mixers. Today they produce a range in excess of ten flavourings, along with the occasional special batch release - their 'Dried Fruit Bitters' special release was commissioned to partake in the "World's most expensive cocktail" served in Dubai.
Today the company enjoy worldwide distribution for what was once a hobby craft, and are considered among the best for true flavourings as evidenced by the accolades attributed to them:
-Gold medal & Best in Class
&nbsp-Los Angeles International Spirits Competition for their 'Jerry Thomas Decanter Bitters'.
-Silver Medal & Best New Product
&nbsp-Tales of the Cocktail New Orleans 2010 for their Creole and Celery Bitters.
Orange bitters date back as far as the 1880s. Pre-prohibition, they were the focus in literally hundreds of cocktails such as the 'Bronx', and are still an essential ingredient for the preparation of a Classic Martini Cocktail.
The Bitter Truth Orange Bitters are a combination of bitter orange peel and several herbs and spices, macerated in alcohol for near thirty days. They have been described as one of the spicier (cardamom, cinnamon, coriander) offerings on the market whilst still retaining its orange essence. Add a splash to zest up your G&T, or combine with other spirits such as Whisk(e)y, Rum and Vodka.