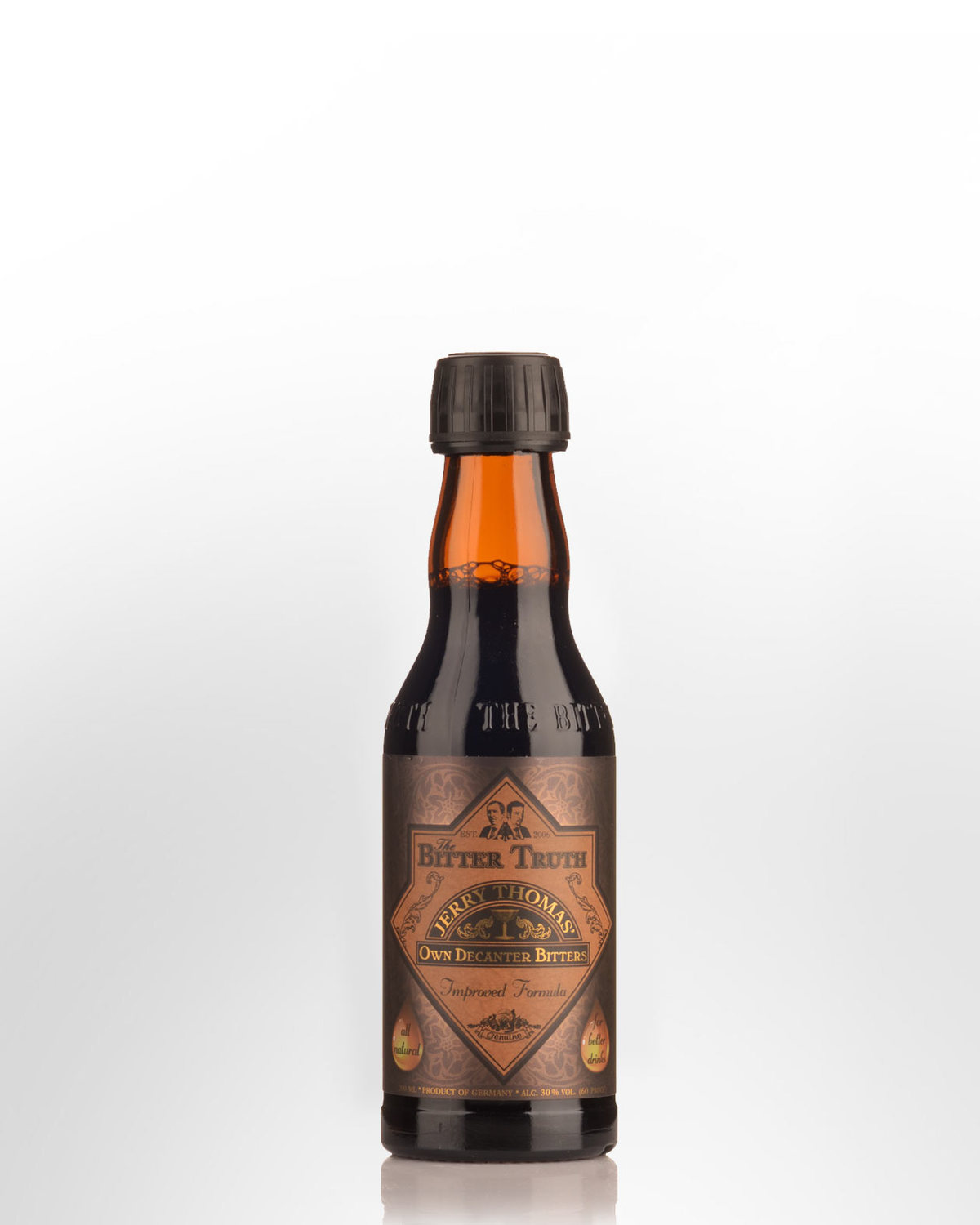 The Bitter Truth Jerry Thomas' Own Decanter Bitters (200ml)
GERMANY
The works of 'Professor' Jerry Thomas would be a staple requirement for those in the business of creating cocktails. He has been credited as the first celebrity bartender, pioneering the art of mixology through publications such as The Bar-Tender's Guide (alternately titled How to Mix Drinks or The Bon-Vivant's Companion) all back in the late 19th century!
Within this book, arose a unique bitters recipe consisting of raisons, various citrus fruits and spices, designed to be served with Caribbean Rum inside a large decanter (hence its name). These bitters were a sensation in its day, so it's not surprising to learn of its reformulation by the folks at the Bitter Truth Company, who have been busy reviving a swag of other old-time classics.
Experiment with these unique aromatic bitters in a classic old fashioned recipe, or Rum / Whisk(e)y based cocktails
-Gold medal & Best in Class
 -Los Angeles International Spirits Competition.