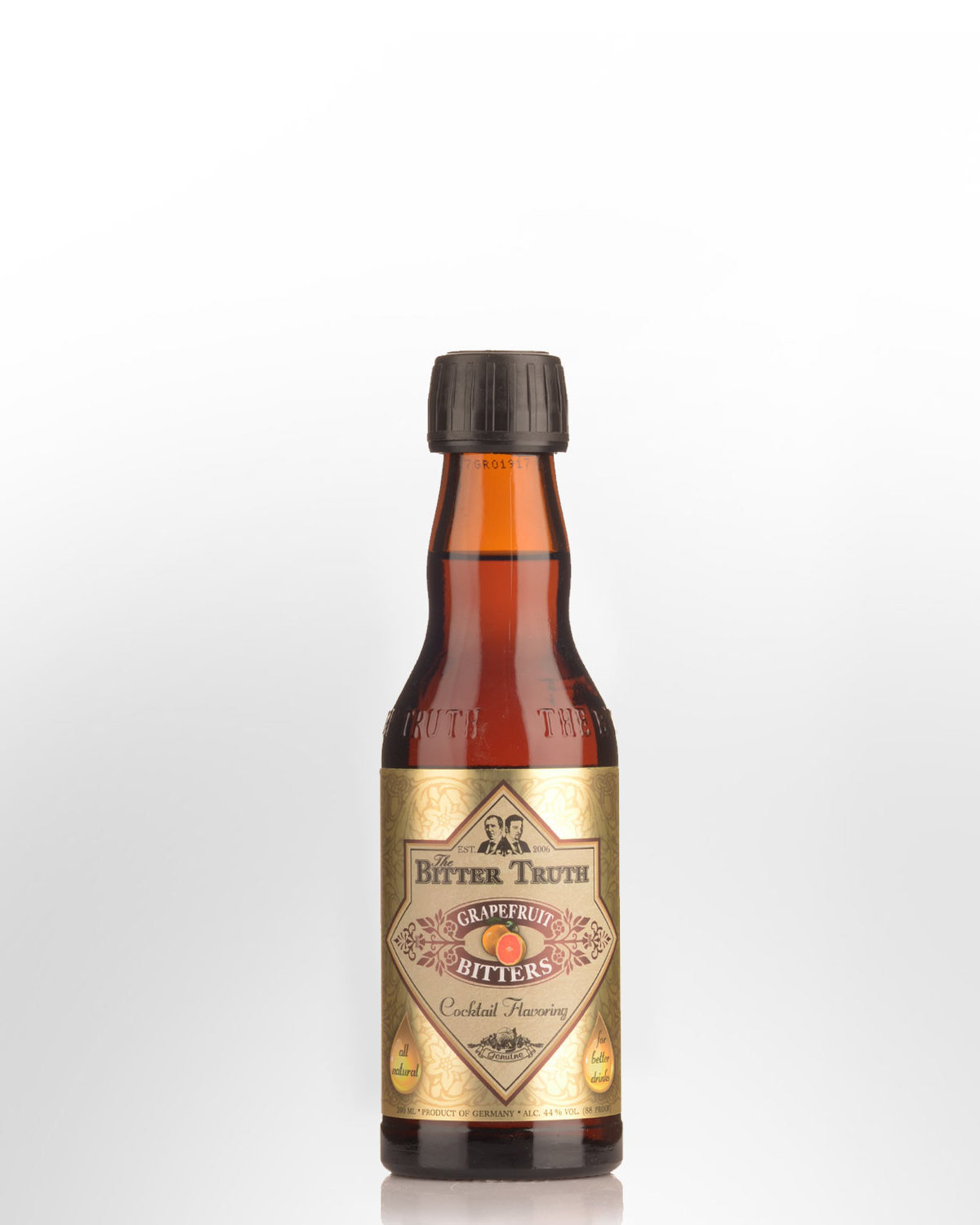 The Bitter Truth Grapefruit Bitters (200ml)
GERMANY
Grapefruit meets with hops to create a fresh, bright citrus note. Best friends with gin and tequila, these bitters play nicely with fizzy and fruity drinks as well.
The Bitter Truth Grapefruit Bitters reminds one of summer outdoors. These bitters are best friends to gin, white rum, silver tequila and most clear spirits. Delicate to the nose, these bitters can stand up to aggressive drinks. Give a modern twist to a classic Gin and Tonic with a couple of dashes of Maraschino and the Grapefruit Bitters – or add dashes to a Daiquri or Paloma to add a new layer of complexity to cocktails that traditionally didn't include bitters.
A dominant grapefruit aroma and flavour mellows into the vegetal green flavours of hops. A great bitter for citrus-heavy drinks that may otherwise feel dull or overly sweet.