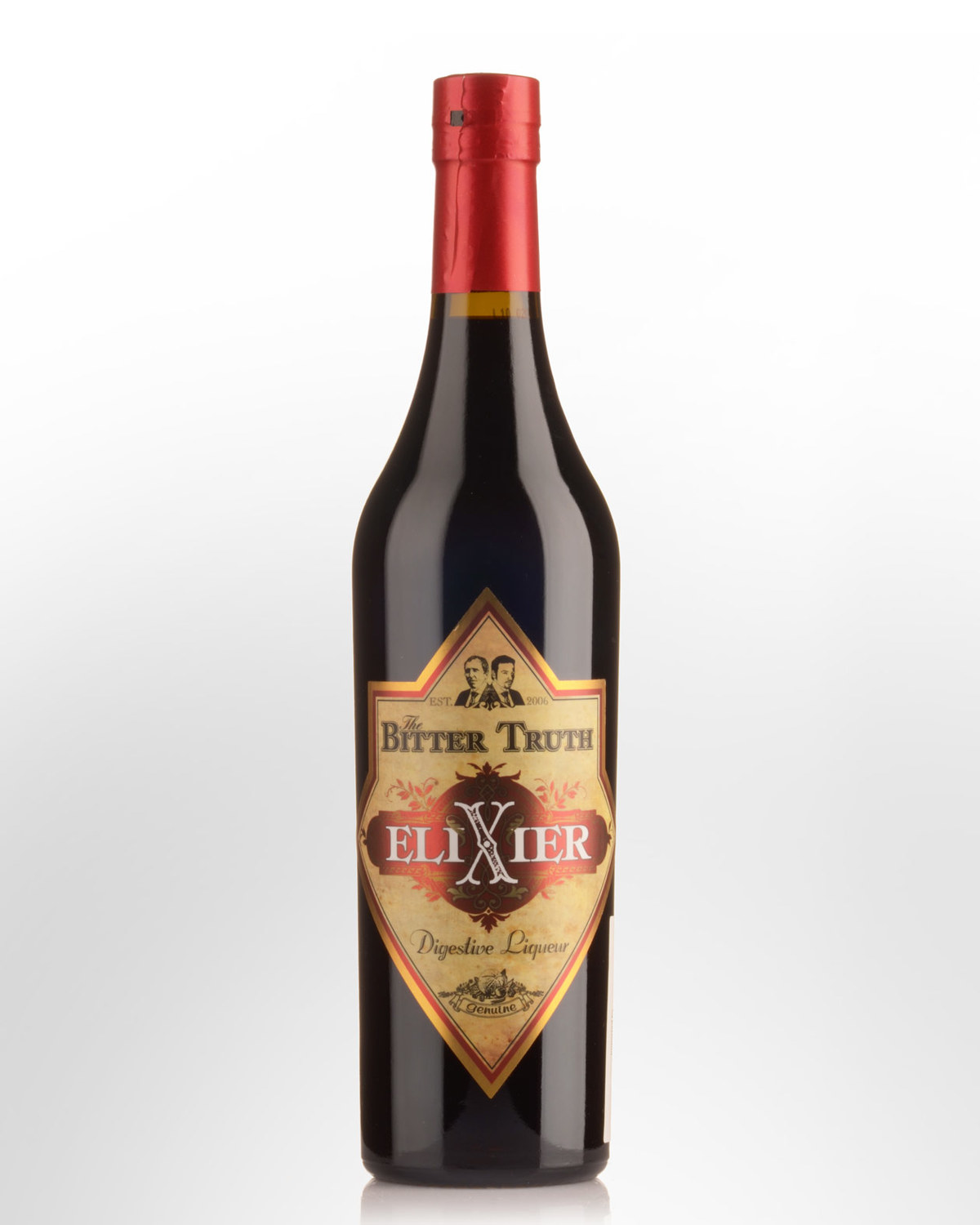 The Bitter Truth Elixier (500ml)
GERMANY
Founded in 2006 by German bartenders Stephan Berg and Alexander Hauck, The Bitter Truth Company were one of the first to revive a wide range of classic cocktail bitters on the retail market for modern day mixers. Today they produce a range in excess of ten flavourings, along with the occasional special batch release - their 'Dried Fruit Bitters' special release was commissioned to partake in the "World's most expensive cocktail" served in Dubai.
Today the company enjoy worldwide distribution for what was once a hobby craft, and are considered among the best for true flavourings as evidenced by the accolades attributed to them.
The Bitter Truth Elixier embodies the traditions of both classic sweet vermouths and the digestive tonics from alpine Europe. Smooth and delicate like the best vermouth, while displaying expressive aromatics of herbs and citrus. And unlike sweet vermouth, the alcohol content here is sufficiently high to remove the need for refrigeration. Enjoy neat after a meal to aid digestion, or spice up your finest Manhattan or Negroni.
Other reviews... Produced by vermouth-maker Dolin in France for Germany's Bitter Truth label, this nut-brown liqueur has a surprising bitter aroma and a mix of bitter and berry-sweet on the tongue, finishing with a smattering of ginger, cinnamon and black pepper. Although this would be ideal dashed into cocktails, it's also enjoyable splashed into ginger ale. 91 points- www.wineenthusiast.com