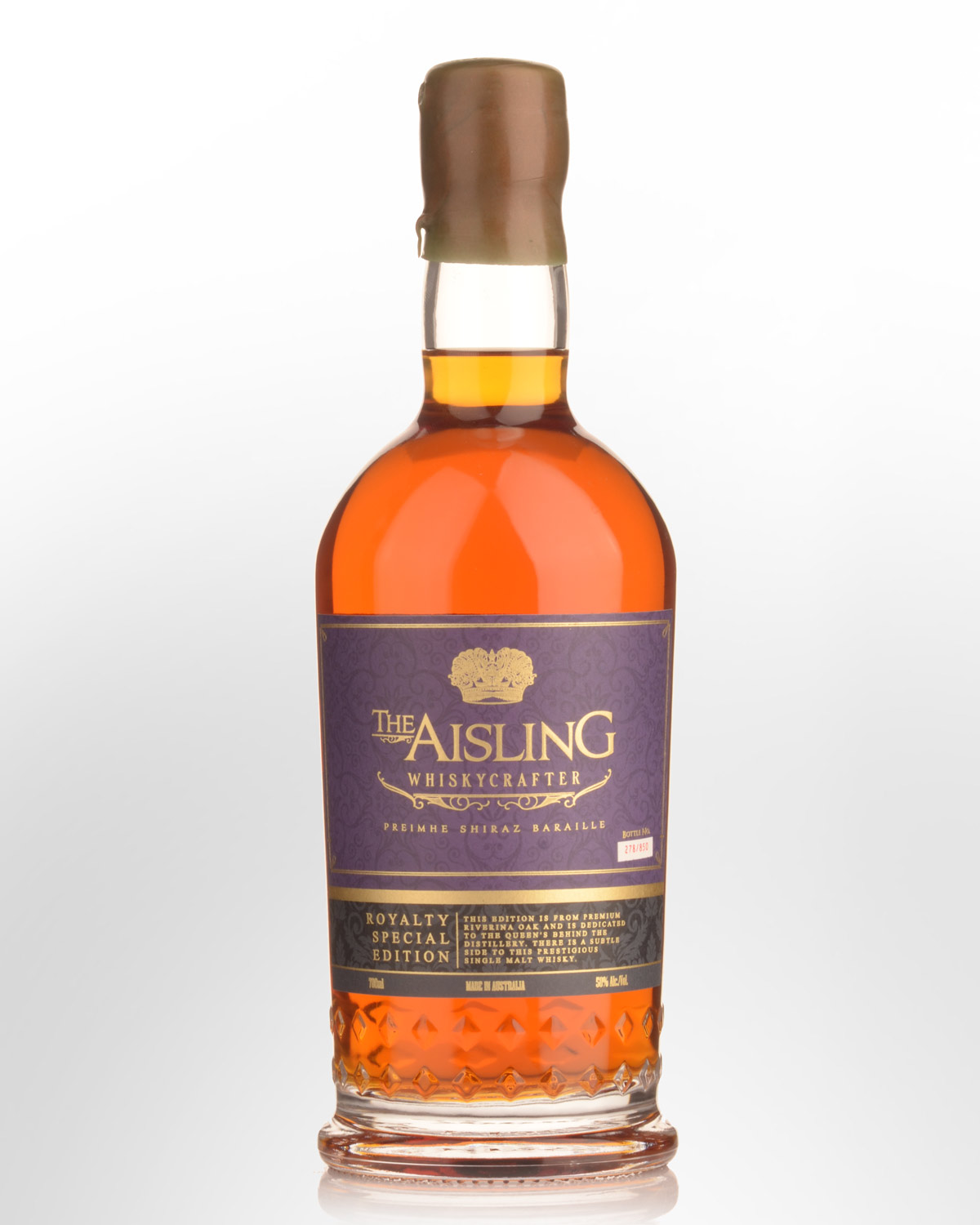 The Aisling 'Preimhe Shiraz Baraille' Single Malt Australian Whisky (700ml)
Griffith, New South Wales,
AUSTRALIA
Since 2014 Aisling have aspired to create small batch single malt whisky, rum and more recently gin in the Griffith Region of New South Wales. Using locally sourced barley, 'Preimhe Shiraz Baraille' was aged in 2 x 225 litre uncharred shiraz casks and decanted in April 2021. The result is a tasty and nicely rounded dram of impressive body and purity, the juicy malt heightened in a spicy finish by touches of fig jam, prunes, tea biscuits and light cocoa. Bottled at 50%, it's a numbered release of 600 bottles.
Notes from the producers... Nose: When you raise your nose into a glass of our Single Malt Whisky Shiraz Cask, that highlights the famous bold spirit style against the signature red fruit aromas, savoury back drop of sweet fruit, made up from plum jam, red grapes, orange marmalade and more berries, shrouded by earthy tones and a small amount of spice, perfectly compliment the cleanliness of the double distilled spirit. Allowing the spirit to sit and breathe, before you indulge into your first sip. Palate: In order to maximise your palate, hold the first sip in your mouth, then you will really appreciate on the next sip, look out for sweet, bitter, acidic, and spicy shiraz tones. After the taste comes the finish & the length. This is the after taste that follows well after you've swallowed.