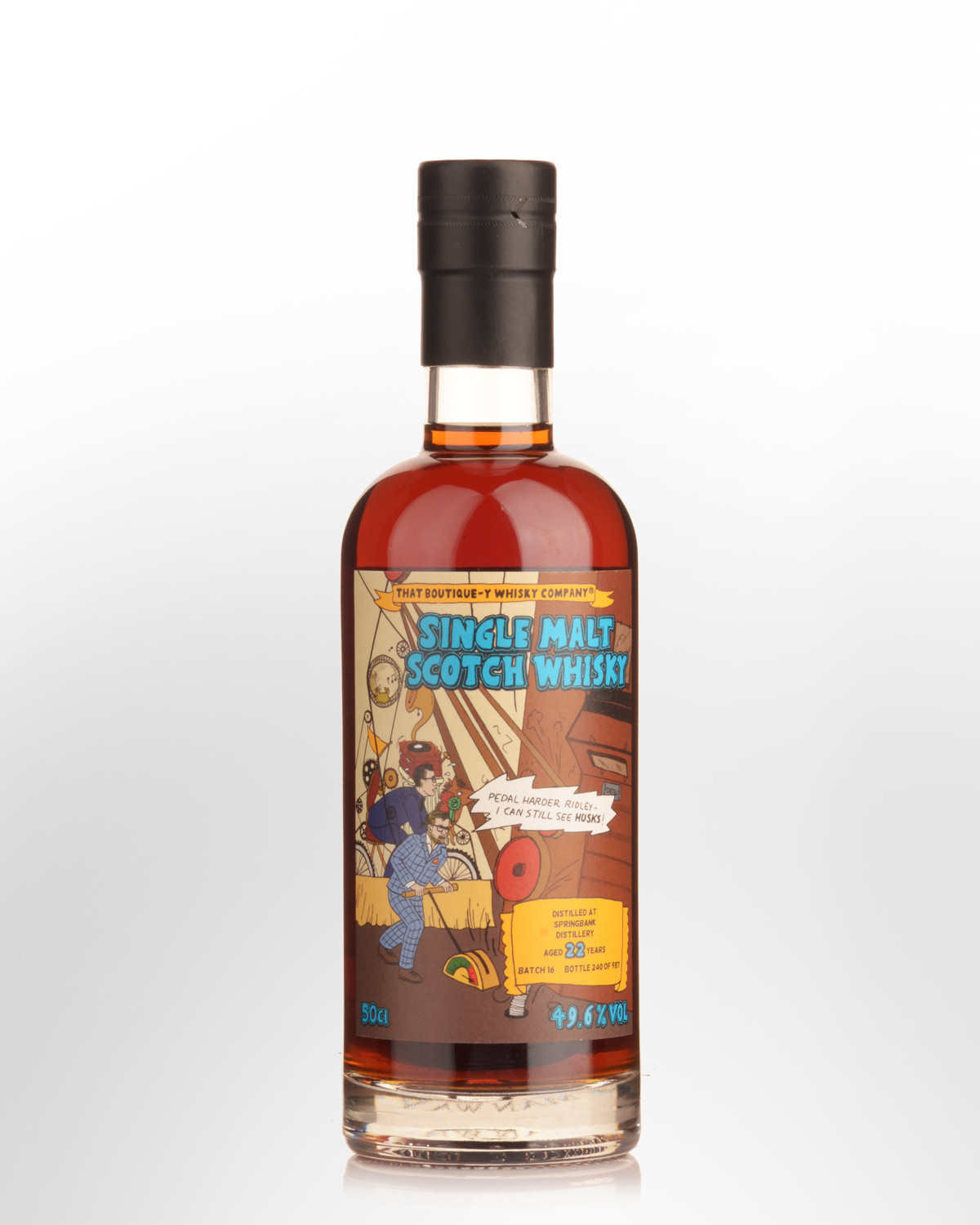 Nick's Import

Limit One per customer
That Boutique-y Whisky Company Springbank 22 Year Old Batch 16 Cask Strength Single Malt Scotch Whisky (500ml)
Having become one of the most sought after distilleries on our shelves, Springbank needs no introduction. As one of the few remaining producers in Campbeltown (formerly a prolific region, somewhat akin to Speyside), they continue to offer a fantastic array of malts including classic Springbank (lightly peated), Hazelburn (unpeated) and Longrow (heavily peated). The amazing colour of this indie release is enough to tempt any devotee. As these whiskies are now highly collectable, tasting notes are rare. A customer review affirms what the colour suggests - that a decent amount of sherry is at play here: "Springbank on oak overdrive! Brown sugar, wet moorlands, dried venison and dried fruits. Fresh mint, fresh fruits and the fresh prince of bog air. Crazy whisky and crazy delicious." We must defer to the bottlers for a further indication of what to expect (notes below). Sold out at major UK retailers. How we managed to secure it even surprises us! Limited to one bottle per customer. 49.6% Alc./Vol. 987 bottles. Non chill filtered.
Notes from thatboutiqueywhiskycompany.com... Nose: Rich and complex with oak, cocoa, juicy black cherries and toasted oats. Taste: Smooth toffee notes to start followed by tropical fruits and warming cinnamon. Finish: A dry finish with more oaty flavours coming through. There's also a final hint of burnt rubber.
In the tradition of Boutiquey's cartoon labels, this features Neil Ridley and Joel Harrison (formerly of caskstrength.net) working the old Porteus Mill at Springbank. Put your back into it, lads!